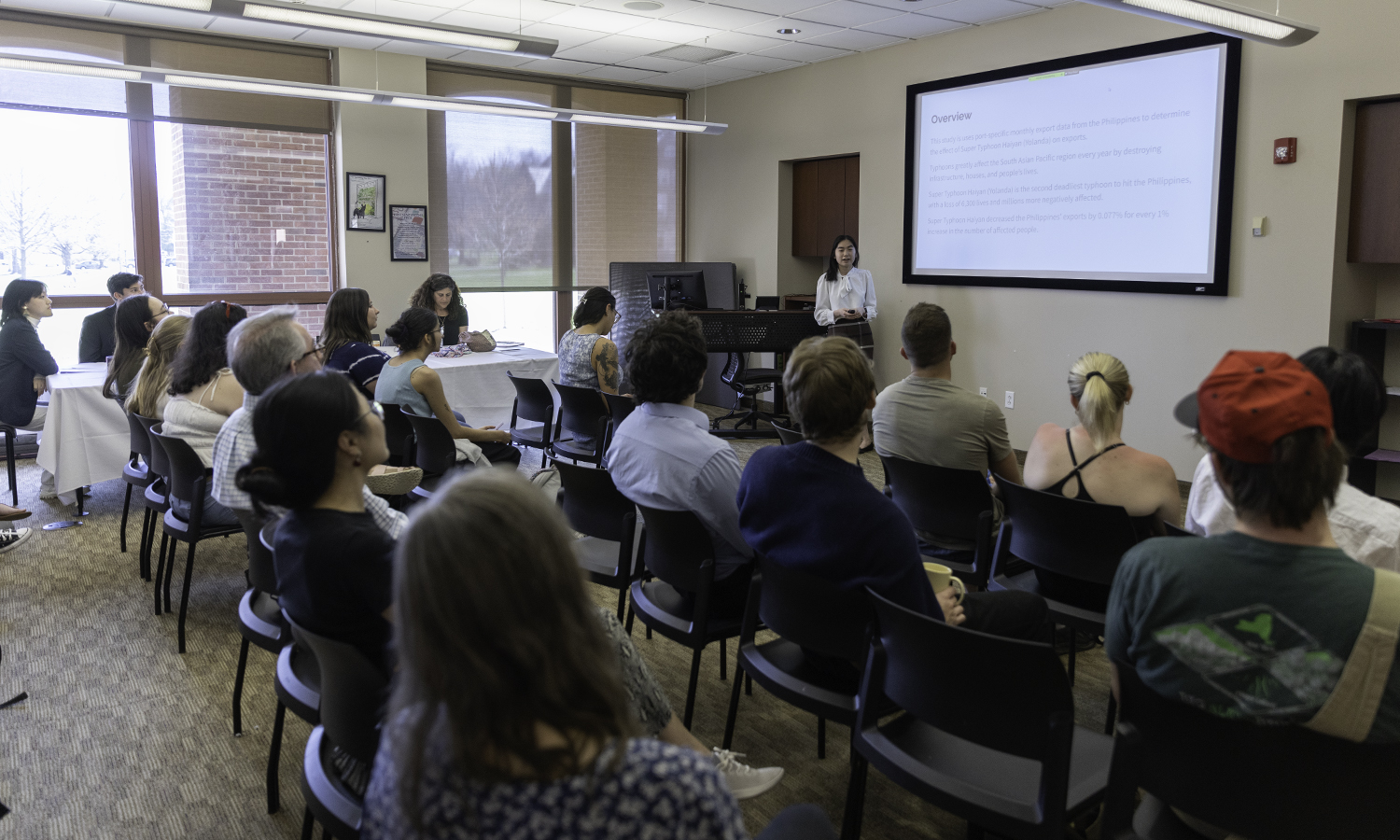 HWS News
27 April 2023

Senior Symposium 2023

More than 100 seniors and graduate students presented their scholarship at the 14th annual Senior Symposium in April.

Facilitated by the Center for Teaching and Learning, the Senior Symposium is an opportunity for students to present their academic research to their peers and faculty. This day-long conference gives students experience presenting on a panel, as well as a platform to share their academic passions with the greater HWS community.

Organized around common themes, the panels were held concurrently in the Geneva Room, Sanford Room, Writer's Nook and Learning Studio 3 in the Warren Hunting Smith Library from 8 a.m.- 5 p.m. Following each panel, faculty moderators facilitated a Q&A and discussion with the audience.

This year's conference included presentations on topics ranging from anticancer drug research to feminist approaches of West African dance, and from analyses of stand-up comedy to the effects of natural disasters on international trade and employment.

Interdisciplinary connections are a core focus of the Senior Symposium. With each panel hosting students' research from a vast range of disciplines, the conference promotes new connections and discourses across traditional disciplinary boundaries.

More information about this year's Senior Symposium can be found here.

In the photo above, Grace Bott '23 discusses her research on "The Effects of Natural Disasters on International Trade and Employment" conducted with Assistant Professor of Economics Sooyoung Lee at the Senior Symposium.