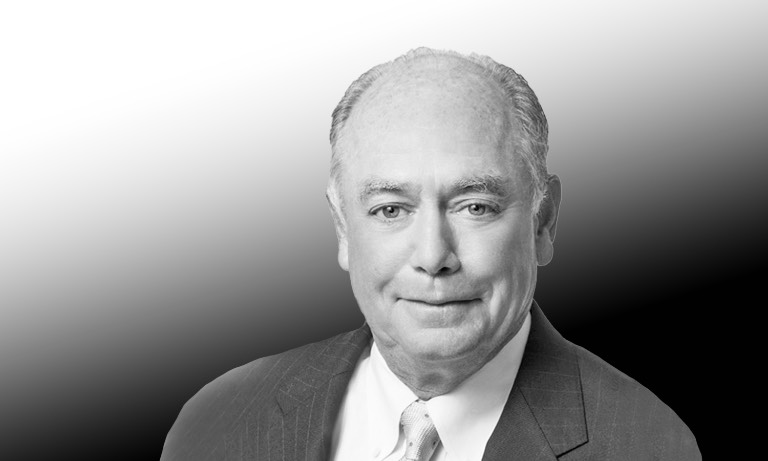 HWS News
26 April 2023 • Alums McCooey '76 Commits $150K to Sustained Giving By COLIN SPENCER '19
A gift from Trustee Herbert J. McCooey Jr. '76, P'04, P'09 will support HWS through the Annual Fund and a new scholarship. The gift's impact will be amplified through the Anderton Challenge.
Trustee and former chair of the Annual Fund Herbert J. McCooey Jr. '76, P'04, P'09 has committed $150,000 to Hobart and William Smith to ensure current and future students can pursue an unparalleled liberal arts education and experiential learning opportunities.
His gift, which will support both the Annual Fund and a scholarship fund, will have further reach through the Anderton Impact Challenge for Scholarship and Financial Aid. To reach its $3 million goal, the Anderton Challenge offers a 50 percent match to alums and friends 60 years and older who join the Wheeler Society with a planned gift of $100,000 or more.
McCooey — a retired member of the New York Stock Exchange and managing director of Bear Wagner Specialists — is grateful for his time at Hobart and William Smith. He credits the Colleges with his academic and interpersonal development, which was vital in his long career at the NYSE. "I've been fairly successful in my life, and I certainly feel that part of the reason has been my upbringing and going to Hobart," he says.
He notes the well-rounded, well-educated students who go on to make impacts across different professions, and he hopes the gift will inspire in others the same pride he feels for the Colleges. As he said when he took on the role of Annual Fund chair, "There are a lot of worthy causes to back financially in this world, but I believe that supporting the work of the college you graduated from is and should be one of the priorities."
As a student, McCooey majored in economics and served as the president of the Theta Delta Chi fraternity. He is one of 10 members in his family who attended Hobart and William Smith, including Sean '78, Patrick '82, Daniel '90, Dolores McCooey Lentz '92, Kerry Hurley McCooey '02, Herbert III '04, Bryan '08, Matthew '09 and Brendan '12.
An HWS Trustee since 2006, McCooey served as chair of the Annual Fund from 2020 to 2022. The Annual Fund provides the Colleges with the flexibility to react quickly to areas of immediate need, and as chair, McCooey spearheaded efforts around annual giving engagement. In addition to encouraging annual support from alums, parents and friends of the Colleges, he worked with staff in the Office of Advancement to set goals, assist with volunteer identification and recruitment, provide direction and recognition for volunteers, and serve as a spokesperson for Annual Fund initiatives.