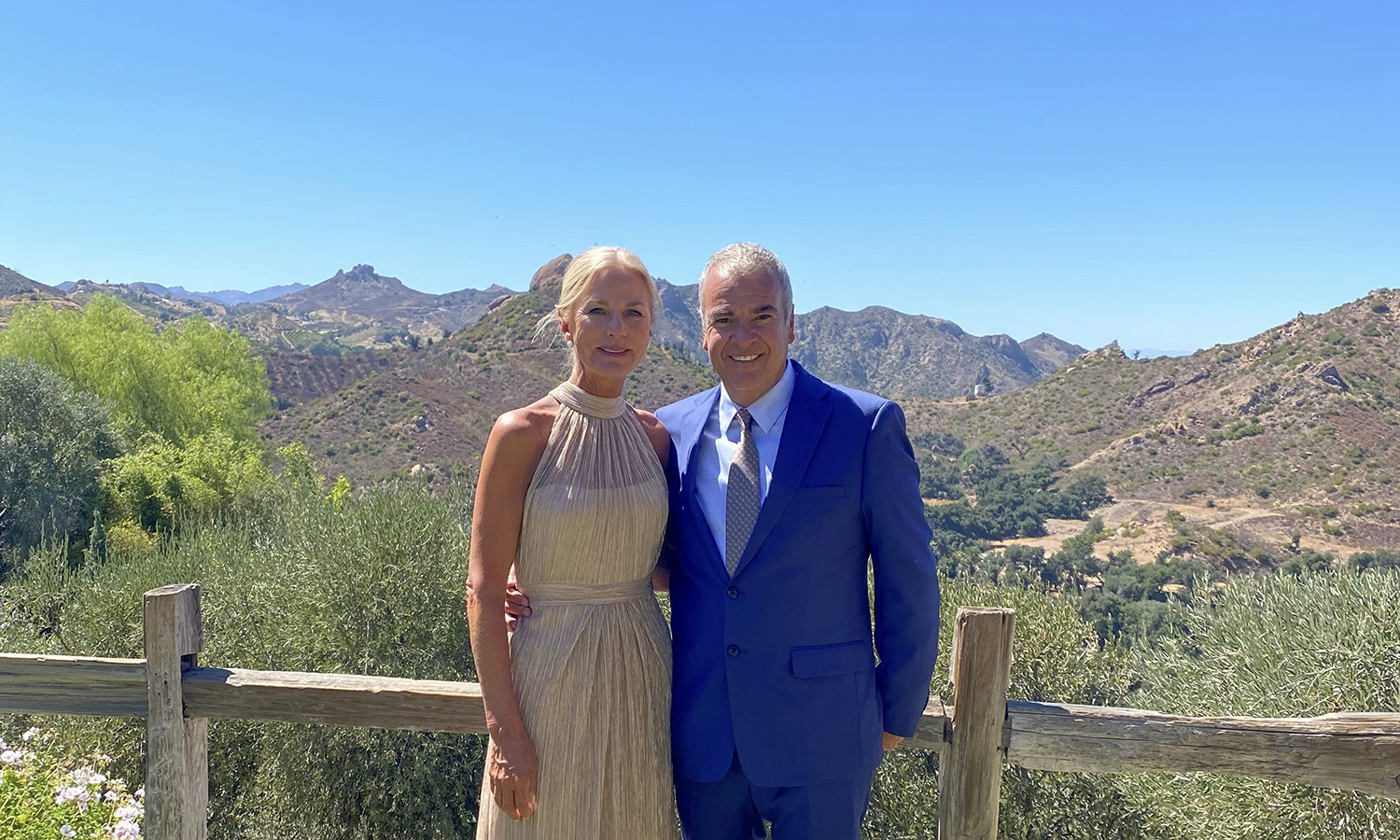 HWS News
17 November 2023 • Alums • Athletics Longo Family Scholarship Honors Coaches
In honor of William Smith Soccer Head Coach Aliceann Wilber P'12, L.H.D. '22 and Hobart Hockey Head Coach Mark Taylor, Joseph and Pam Sherman Longo P'15, P'21 have established the Longo Family Scholarship.
As parents of athletes, Joseph and Pam Sherman Longo P'15, P'21 watched their children overcome challenges both on the soccer field and on the ice, and off, when they faced injury and an interrupted season. With the guiding mentorship of their coaches, Joseph says that, along the way, their children grew to become "better individuals, who strive to lead lives of consequence."
"President Mark Gearan and the entire HWS community embodies this spirit, and we are thankful we have the ability to allow other students to benefit from this opportunity," Joseph says.
With the creation of the Longo Family Scholarship, Joseph and Pam have made a lasting impact on Hobart and William Smith's future. In honor of William Smith Soccer Head Coach Aliceann Wilber P'12, L.H.D. '22 and Hobart Hockey Head Coach Mark Taylor, the endowed fund will provide aid to a top student each year in perpetuity.
In honor of William Smith Head Coach Aliceann Wilber
"Aliceann has been a mentor, friend and tremendous coach. The spirit and sense of community engendered by the Heron soccer program starts with Aliceann and flows down to the coaches, Chas, Junior, Al and Chip and ultimately to the players. We're honored to recognize her with this gift," he adds.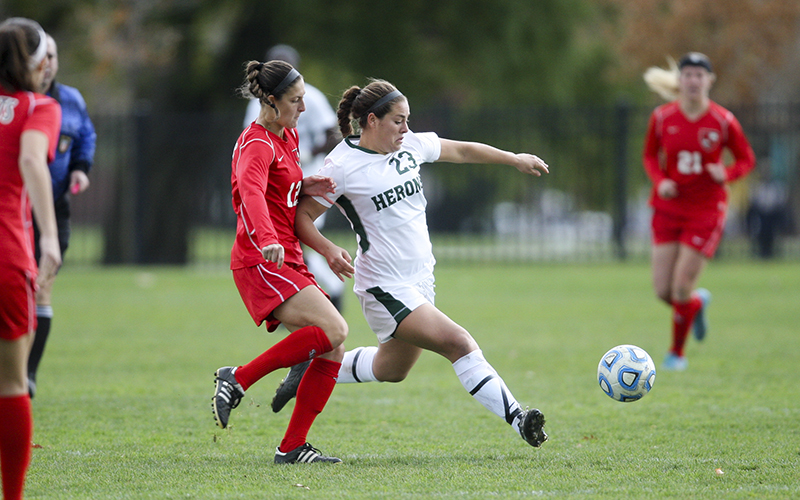 The Longos' daughter Krista experienced a devastating ACL injury in her sophomore season with William Smith Soccer. "Aliceann and the coaching staff kept her engaged and encouraged her to become a better player. Upon her return in 2013, they knew just how much pressure to place on Krista during her rehab. While she never got to the breaking point, she was close, but Aliceann's encouragement toughened her up, eventually helping the team to a second national championship and final four MVP honors," Joseph says.
In honor of Hobart Hockey Head Coach Mark Taylor
The Longos' son Andrew realized his dream of playing college hockey as a walk-on to Hobart Hockey during his sophomore year – an unlikely path to the team. "Mark Taylor saw something in Andrew that he liked," recalls his father. With determination, Andrew played club hockey, joined a travel league and attended summer camps during his first-year at HWS, eventually earning a spot on the ice.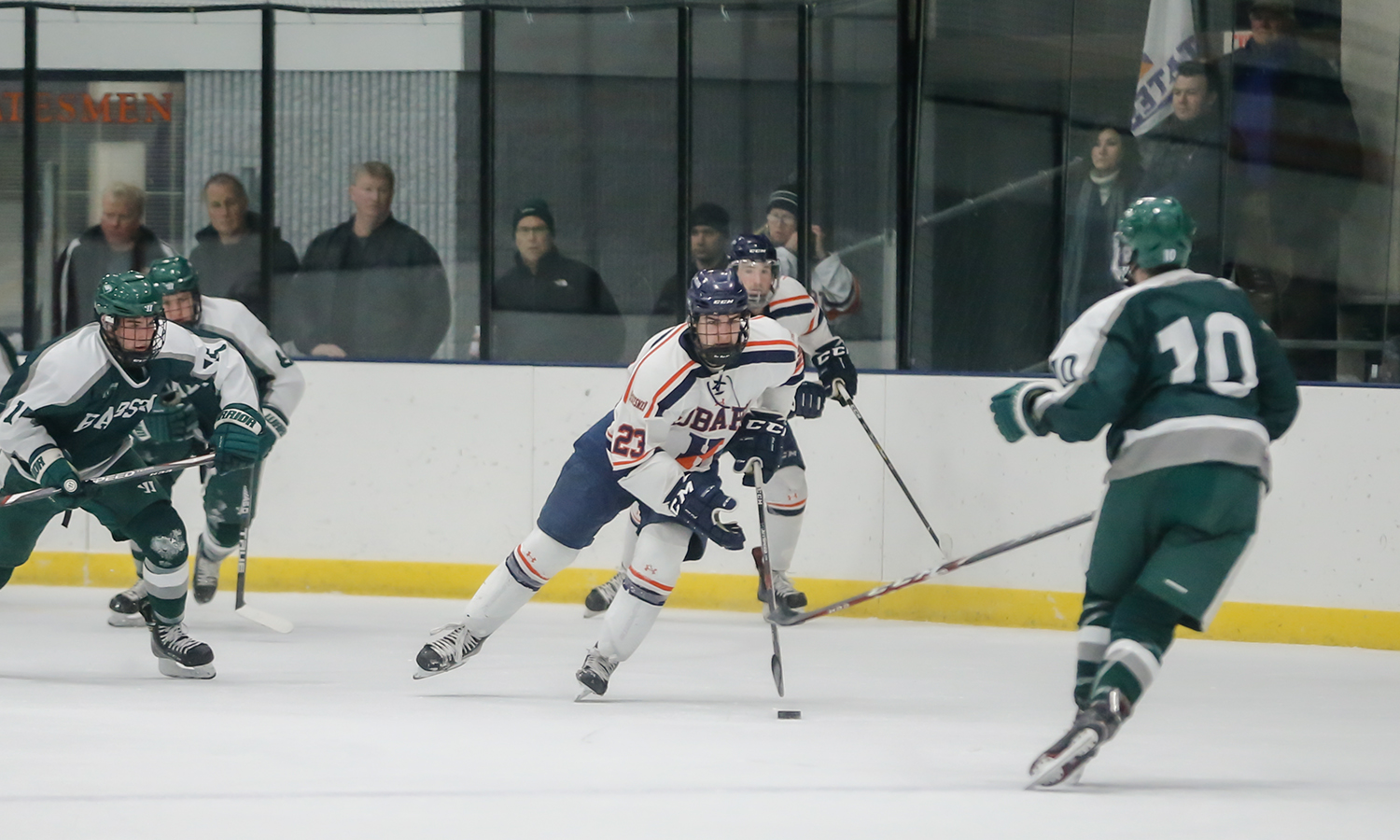 While Andrew's experience with Hobart Hockey ended early due to the coronavirus pandemic, the Longos feel like they have formed a lasting bond with the team.

"Mark is another great role model for the HWS community. His dedication and coaching prowess have spearheaded one of the top D3 men's hockey programs in the nation. We were so proud to see his hard work result in a well-deserved national championship. The players and coaching staff have formed a unique bond that lives on well past their years at HWS."
For the Longos, creating an endowed scholarship enables future generations of Hobart and William Smith students to benefit from a wholistic and relationship-rich education.
"One of the greatest gifts that can be given to those less fortunate is the gift of an education. That does not necessarily always mean purely academic experiences but in fact the complete college experience and exposure to differing views," Joseph reflects.

The Longos reside in Morristown, N.J.