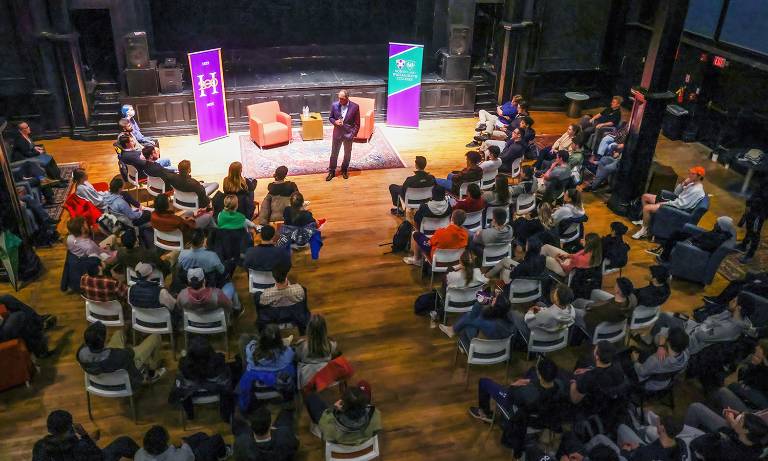 HWS News
20 February 2023 • Alums • Entrepreneurship Innovating Entrepreneurship
In this Q&A, Dan Rosensweig '83 Considers Entrepreneurship, Technology and Innovation — and the Power of the Liberal Arts.
"I want students to have the tools — the academic tools, the technological tools, the financial tools, the entrepreneurial tools — so that whatever journey they intend to be on, they're equipped," says Chegg CEO Dan Rosensweig '83. His recent generous gift will support faculty positions over the next five years in the Management and Entrepreneurship major, helping to launch the Colleges' newest program.
"I remain very appreciative of the support that Dan has shown the Colleges and am especially grateful for this gift that resonates so closely with Dan's values," says President Mark D. Gearan. "By supporting our faculty in this new major, Dan is making it possible for our students to benefit from the powerful mentorship that defines our relationship-rich education and to think about technology and innovation in new ways."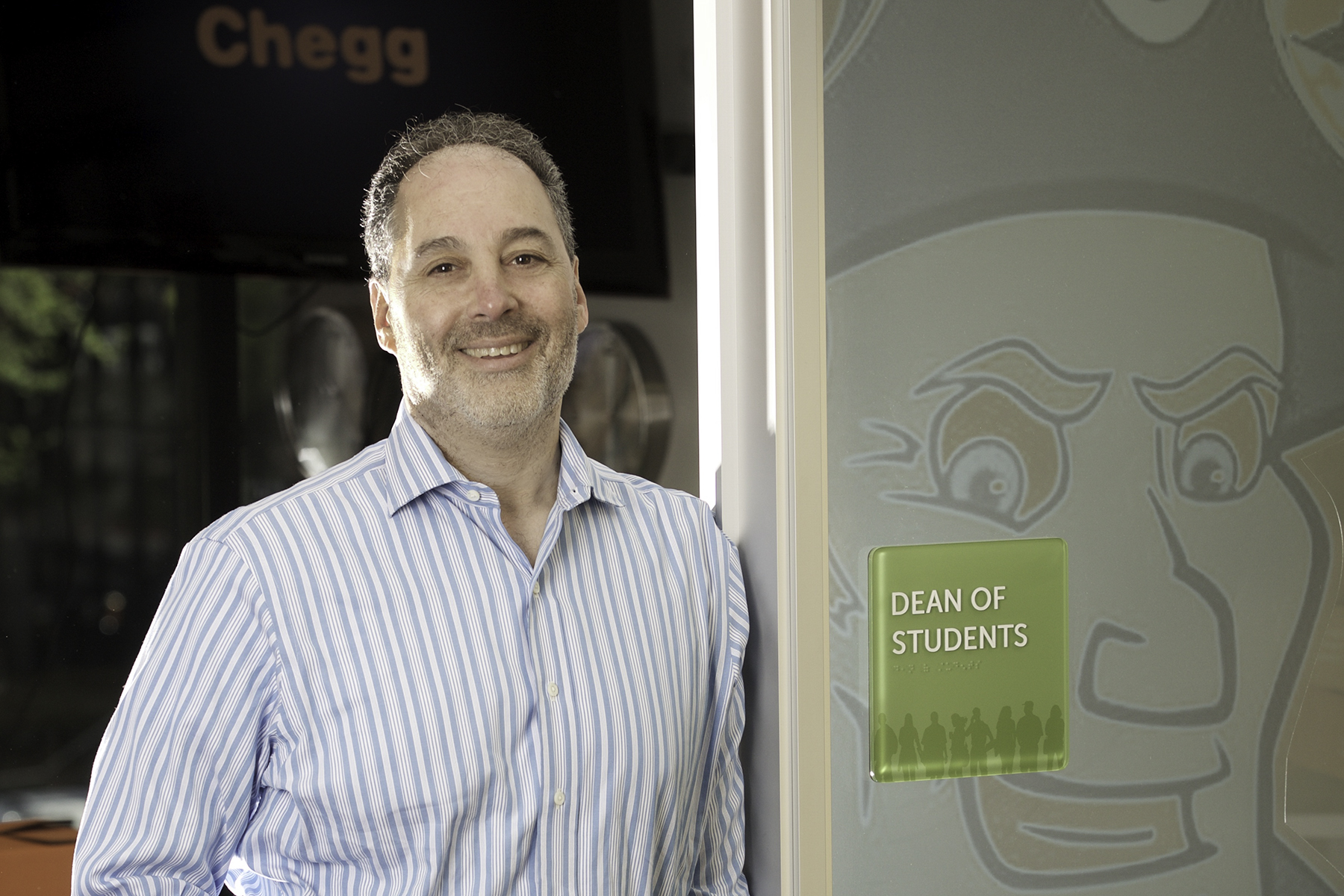 Here, Rosensweig reflects on the potent combination of liberal arts and entrepreneurship — and why, in the age of artificial intelligence, critical thinking is a skill that has never been more important.
As preparation for a career in business, why are the liberal arts a good bet?
I'm a big believer in the core of liberal arts, even in the world of technology, because the liberal arts was always designed to use the tools and skills of the time to make cogent arguments and improve society. It's about learning to ask questions, learning to communicate, learning to collaborate, learning critical thinking, and learning how to get to a solution without necessarily knowing where the solution is.
I believe that the liberal arts, paired with entrepreneurship, an appreciation for technology and an understanding of how to leverage it, is the right balance for students entering the modern economy. In a world where technology is part of that discussion, and now with the advent of artificial intelligence, students who can think, question, collaborate, communicate and execute will find themselves in the leadership positions of the future.
You returned to campus last spring to meet with students and faculty in the Master of Science in Management program, advise contestants in the Pitch competition, and have a candid conversation with students. What stood out to you about being on campus and engaging with students and faculty?
I love being back at HWS. I'm always invigorated and reminded of just how much the Colleges helped me prepare for the future. Sitting down with a number of current students from very diverse backgrounds and very diverse majors allowed me to get very excited about this generation and their motivations, their expectations and their commitment to doing great things.
Your support for HWS ranges across the educational experience — creating the Rosensweig Learning Commons, participating in career events through the Salisbury Center, hosting internships, mentoring up-and-coming HWS entrepreneurs, sponsoring food trucks on campus for study breaks during exams. What do you get out of giving back in these ways?
We are all stronger and more confident when we feel supported, which allows us to invest in ourselves. I want students to have the tools — the academic tools, the technological tools, the financial tools, the entrepreneurial tools — so that whatever journey they intend to be on, they're equipped. It's about reducing stress and anxiety, and increasing confidence, hope and opportunity.
I was blessed with people who invested in me. Some I knew well, some simply by the gifts they gave, but I knew there was someone out there who cared about me and my journey, even if I didn't know them directly. The things I do for the school are a reflection of my appreciation for just how challenging today's journeys are and how much I believe our Colleges support students. We need our younger generations to be prepared to be well armed, to be resilient, and I want to support those people who will be the next generation to represent HWS.
Why give to HWS now?
For one thing, I love the school — I'm grateful for what it's done and for the network of people that I still have today in my life. For another, the Colleges are making a very deliberate decision to expand the high-quality curriculum they have by adding more high-quality opportunities for students to embrace their own journeys and learn more tools and create more capabilities and more confidence. And that's exciting. The more the school continues to evolve and invest in the future of these students, the more all of us should help.
Since taking the helm of Chegg in 2010, Rosensweig has re-envisioned the company, transforming what was a textbook rental service into a digital learning platform that serves students around the world with everything from textbooks and homework help, to language learning and skill-based training. Previously, he served as COO of Yahoo! and president and CEO of Activision Blizzard's Guitar Hero franchise. As an alum, Rosensweig has hosted HWS interns and returned to campus many times to engage with students and the campus community. Through his 2008 lead gift, the Rosensweig Learning Commons transformed the first floor of the Warren Hunting Smith Library, combining services and staff from the library, the Information Technology department and the Center for Teaching and Learning for a cohesive, state-of-the-art hub for complex learning, deep exploration and rigorous intellectual pursuit. A former member of the Board of Trustees, Rosensweig served on the Academic Affairs Committee and was Vice Chair of the Technology Committee.