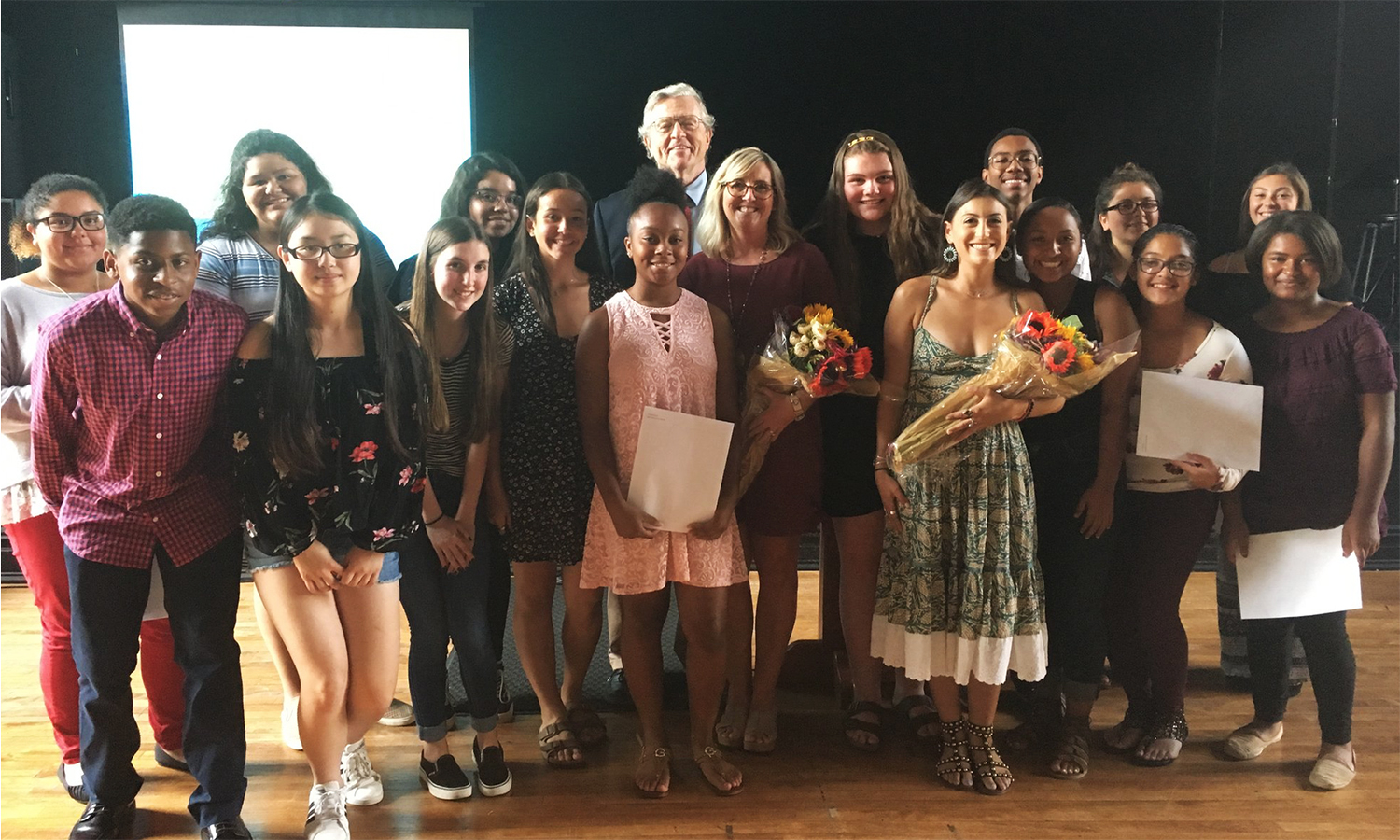 HWS News
3 January 2023 • Alums Finding a Passion for ESL Teaching
Molly Gorelick '19 is pursuing her Master's in TESOL, ESL and Bilingual Education.
This fall, Molly Gorelick '19 began her Master of Teaching English as a Second or Foreign Language (TESOL), Teaching English as a Second Language (ESL) and Billingual Education program at Lesley University in Cambridge, Mass. At HWS, Gorelick was the first student to graduate with a minor in Spanish for Bilingual Education. She plans to combine her passions for Spanish and Education as she pursues her Massachusetts licensure with an ESL specialist endorsement.
Led by Professor of Spanish and Hispanic Studies May Farnsworth, the Spanish for Bilingual Education minor empowers students who want to put their Spanish language skills to use in an education or youth services environment.
"When I heard that the minor was being created, I remember thinking: this is exactly the minor that I need," Gorelick recalls.
This area of study is especially important in a community as diverse as Geneva, says Gorelick. With a large proportion of Spanish-speaking students in the school district, HWS students can be engaged in dual language immersion education through service-learning opportunities and Teacher Education Program placements.
"Seeing the Hispanic-based demographics in Geneva really sparked my interest in bilingual education," says Gorelick. "If I went to a different college in a different town, I might not have had these experiences that led to me finding my passion."
Gorelick conducted an independent study project "The Benefits and Challenges of Dual-Immersion Programs within Bilingual Education" under the direction of Associate Professor of Education Diana Baker. She also volunteered at West Street Elementary School in a dual-immersion first grade classroom.
"Through the hands-on experience combined with the academic component, I learned the benefits that early language acquisition has for future success," says Gorelick. "I still think about that experience."
In 2017, Gorelick studied abroad in Seville, Spain, where she had a teaching placement to further her experience in teaching English as a foreign language. After graduating, she was accepted as a Peace Corps Volunteer with plans to travel to Columbia to teach English, but was prevented by the outbreak of COVID-19.
Looking ahead, Gorelick says: "I'm excited! I think ESL teachers are going to be heavily needed in the years to come because of the growing demographic of non-native English speakers in the U.S. It's exciting that in just under two years, I'm going to be one of those teachers evolving the bilingual education platform in the classroom."
In the photo above, Molly Gorelick' 19 and and Associate Director of Career Services Shayne Feinberg P'17, P'20 gather in Coxe Hall with student participants in the HWS Summer Academy.