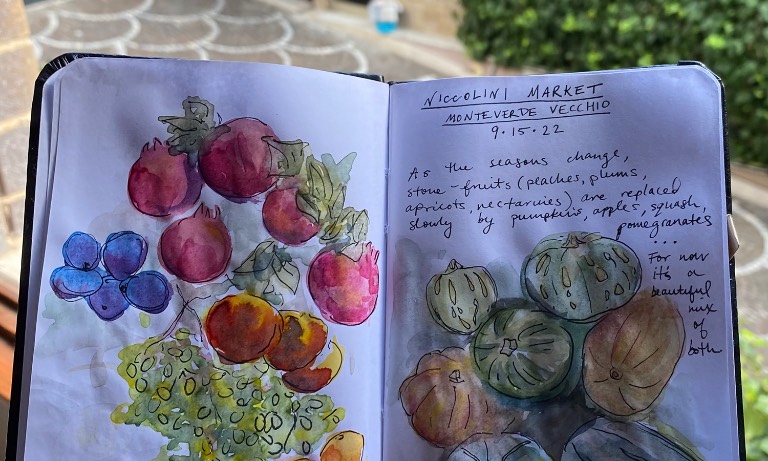 HWS News
Claire Kapitan '24 utilized SIIF Grant to explore artistic passions, meet fellow creatives and capture memories, from Santorini to Spain.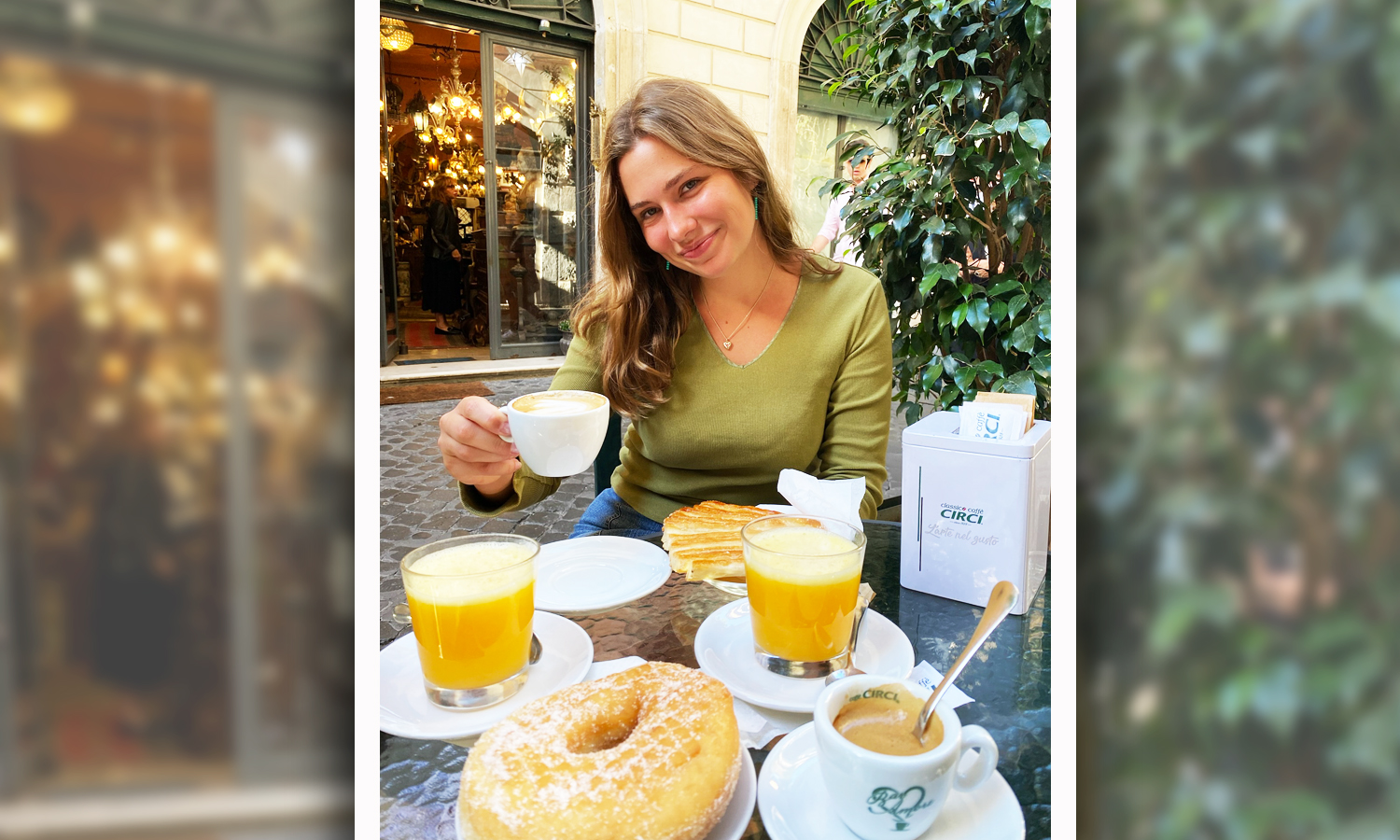 Studio art and English double major Claire Kapitan '24 has compiled a visual documentation of her semester abroad in Rome, Italy thanks to a Student International Initiative Fund (SIIF) grant. While studying abroad, Kapitan created charcoal sketches in the Trastevere neighborhood of Rome, drew portraits of her friend in their Rome apartment and painted pastel drawings of goats in Naples.
Her experiences also took place further afield as she created watercolor paintings of mountains while hiking in Spain, as well as of the rocky beaches of Santorini. She recalls how "each artwork portrayed the enigmatic beauty of how a moment is captured, fossilized and memorialized."
Kapitan says she is grateful for the support she received from the Center for Global Education. "The entire CGE office really makes the entire process - from your visa application to boarding your plane home - as stress-free and uncomplicated as it can be. I felt supported and prepared every step of my abroad experience."
Administered by the Center for Global Education, the SIIF program awards small grants to students to pursue projects abroad allowing them to have a deeper cultural experience.
Kapitan says being an artist in Rome was incredible. "The entire city was our classroom and I've never felt more free to explore different avenues of my creativity than when I was abroad." In particular, she was drawn to the Rome program "because of its emphasis on experiential learning in a city so dense with art, architecture, history and culture."
The SIFF project grant she says not only gave her the resources to explore her artistic passions but "also gave me the push I needed to explore these passions independently, outside of my regular coursework and its traditional classroom structures," she says. "The SIIF project grant added an entirely new dimension to my experience abroad that I am deeply grateful for."