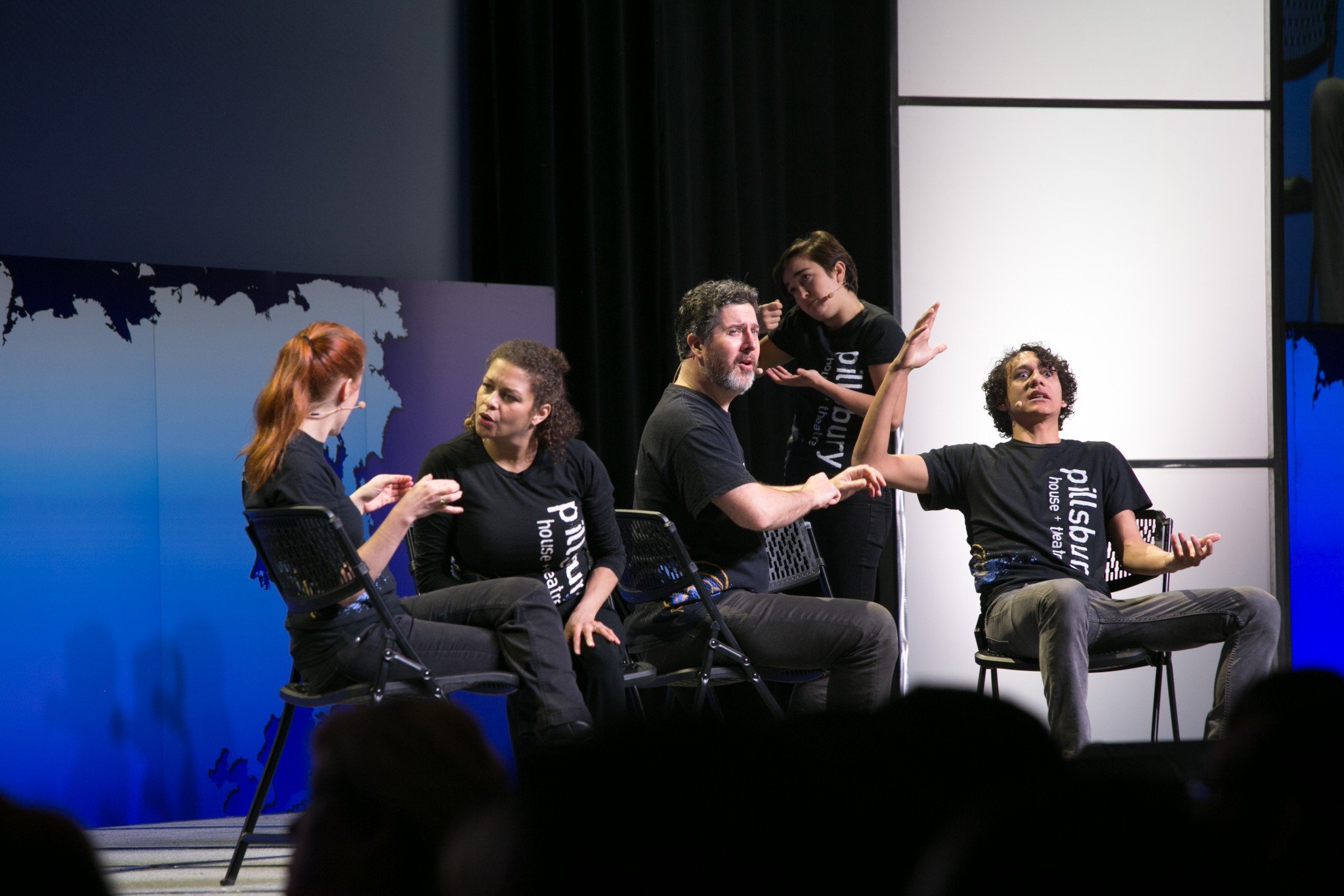 HWS News
18 September 2023 • Alums • Arts Breaking Ice, Fostering Community
Performances from an award-winning theatre troupe to cut through bias and misperceptions.
Breaking Ice, the award-winning program of Pillsbury House Theatre, will stage two performances during the fall semester to foster productive dialogue around issues of diversity, equity and belonging.
The team of Minneapolis-based professional actors crafts a highly recognized, award-winning theatrical experience, portraying real-life situations customized to the goals, needs and culture of Hobart and William Smith.
"I look forward to welcoming the Breaking Ice troupe to campus and working with our community to engage the ideas and aspirations that arise from the performances," says Vice President for Diversity, Equity and Inclusion Bill Woodson. "This is a great opportunity to enrich our collective understanding of where the Colleges are now and where we want to go with our efforts to foster a diverse and welcoming campus culture."
The performances — on Monday, Sept. 25 at 7:30 p.m. and Tuesday, Sept. 26 at 10 a.m.* — are open to the entire HWS community. Both performances will be held in the Vandervort Room in the Scandling Campus Center.
*Note: Tuesday's performance will begin at 10:10 a.m. to accommodate classes that end at 10 a.m.
For more than 20 years, Breaking Ice performances have blended drama, music, poetry, movement and humor in a series of dynamic scenes to explore how systemic inequities, implicit bias and common misperceptions show up in relationships, creating uncomfortable interactions that inhibit innovation, motivation and productivity in the workplace. Following the performance, trained Breaking Ice facilitators will lead the audience in a reflective discussion to deepen awareness and cultivate accountability and action.
RSVPs are optional—you can click here to sign up for reminders and to add to your calendar.

The Vandervort Room is on the second floor of the Scandling Campus Center, located on Pulteney Street in Geneva. Parking for the event is in Scandling Center Parking Lot or Medbery Parking Lot. Click here to view the campus map.
In the photo above, actors from Pillsbury House Theatre present a performance of Breaking Ice.