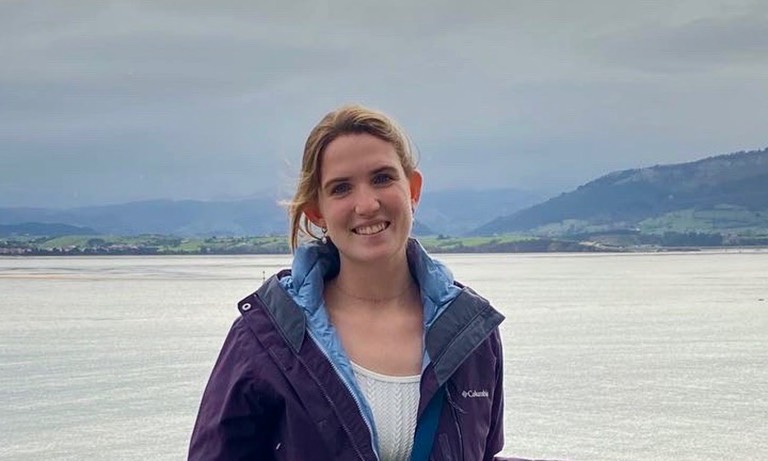 HWS News
10 May 2023

Wilkerson '24 Lands Internship at Citizen Science GIS By Finley Hetherington Aherne

Paid internship offers opportunity to use data to reduce waste in Belize.

Britta Wilkerson '24, a sociology and educational studies double major, has been selected for a paid research internship at the research organization Citizen Science GIS where she will conduct community-based research in Belize this summer.

Wilkerson will work in Hopkins Village, Belize, leveraging community geography and geographic information systems (GIS) to reduce waste and prevent marine debris as part of Citizen Science GIS' Research Experiences for Undergraduates team. The project addresses, "How can different stakeholder groups come together to educate others about flood risk and advocate for improvements to its uneven consequences?"

With funding support from the National Science Foundation, Wilkerson will receive a $4,200 stipend, technology support and all-expenses-paid fieldwork travel. The company emphasizes community-based research while preparing students for careers in GIS, geospatial technologies, geosciences, education, community development, public health and land use planning.

"My data collection work in sociology classes and the critical lens I have developed in other classes have helped prepare me for this research," says Wilkerson. "As an education major and future teacher, this experience will help to broaden my perspectives and educate me about new cultures and communities."

The collaborative aspect to the research is a particularly exciting prospect for Wilkerson. "I am incredibly excited to be doing community-based research. I look forward to going into the Hopkins Village and collaborating with the community members to create sustainable solutions that will help protect them from flooding and keep their oceans clean by preventing marine debris," she adds.

Hopkins Village is based on Belize's east coast and is considered the cultural center of the indigenous Garifuna people. It is built on the grounds of the former coastal town of Newton, which was devastated by a hurricane in the 1940s.