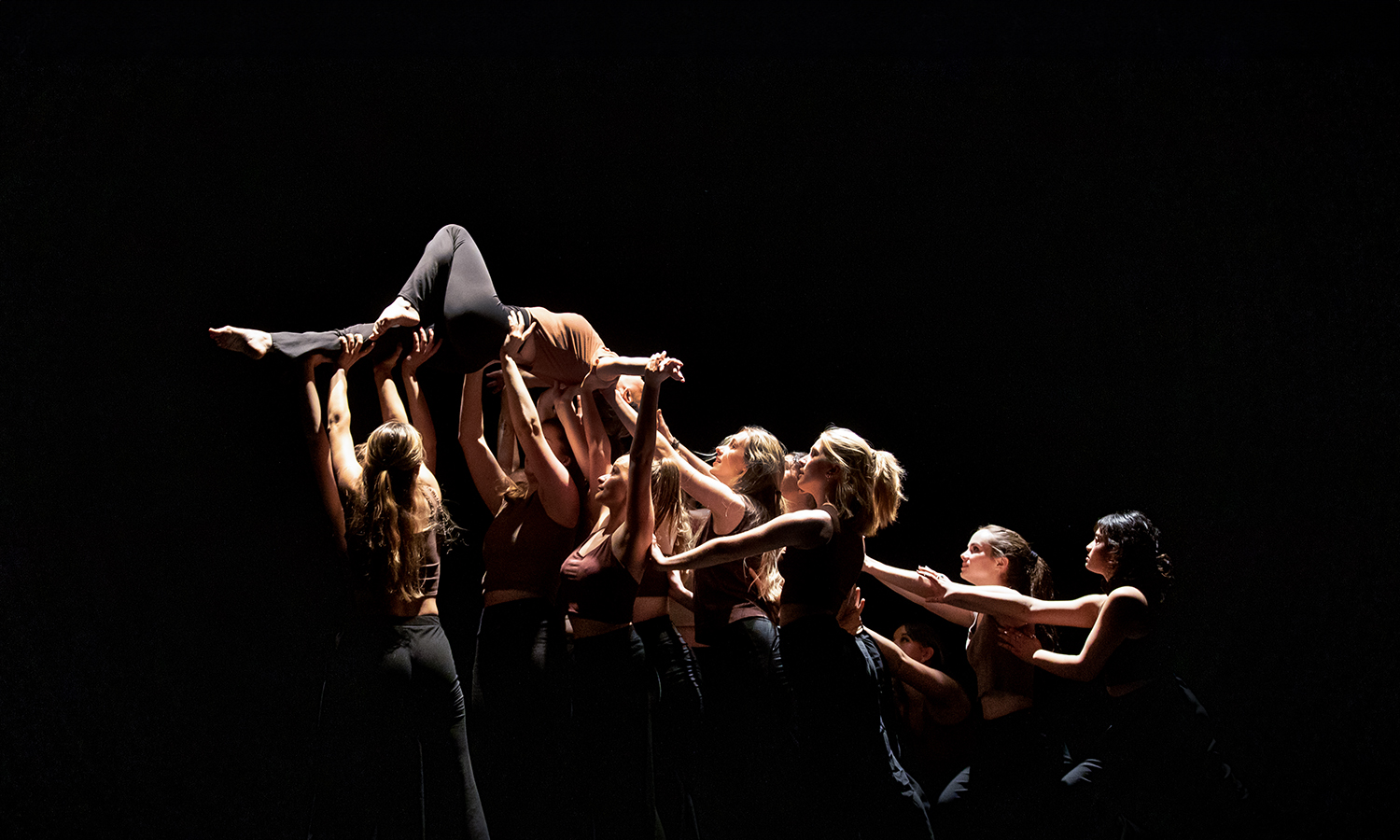 HWS News
6 November 2023

Kinetic Dance Showcase

100 dancers. 18 dance numbers. 2 epic performances. Join the Kinetic Dance Collective for its Fall Showcase on Nov. 10 and 11.

On Friday, Nov. 10 and Saturday, Nov. 11, the Kinetic Dance Collective (KDC) will host its annual Fall Showcase. One of the most anticipated events of the semester, the showcase will take place at the Smith Opera House.

Tickets are $10 for adults and free for children 12 and under. HWS students may attend for free by presenting their OneCard. Tickets may be purchased here.

The showcase will feature more than 100 dancers participating in 18 pieces. Styles of dance include ballet, pointe, tap, step, jazz, K-Pop and more.

The Kinetic Dance Collective is dedicated to inclusivity and every year invites students of all experience levels to participate.

"It is especially wonderful to have such a large cast and I hope that number increases in following years," shares Jillian VanLare '26, who serves as the publicity officer of the organization. "Part of why we offer pieces at the beginner, intermediate and advanced levels is because we want KDC to be an inclusive space where anyone who wants to join or anyone who enjoys dancing can be actively involved."

As part of a commitment to sustainability, this year's showcase is entirely paperless. The program for the show can be accessed digitally through a QR code. "We are really excited to do this, because we know the Colleges are on track for carbon neutrality and we want to be a part of supporting environmental efforts like this, even if it is only a small step!" shares VanLare.

The Kinetic Dance Collective was founded in 1969 as Koshare Dance Collective, and became an annual tradition in 1971. Beginning in 2013, the showcase moved to the Smith Opera House due to the large number of performers and attendees.

"KDC is a community within the HWS community within the Geneva community. As a member, it is really amazing to have the opportunity to be a part of something that brings so many people together," shares VanLare.