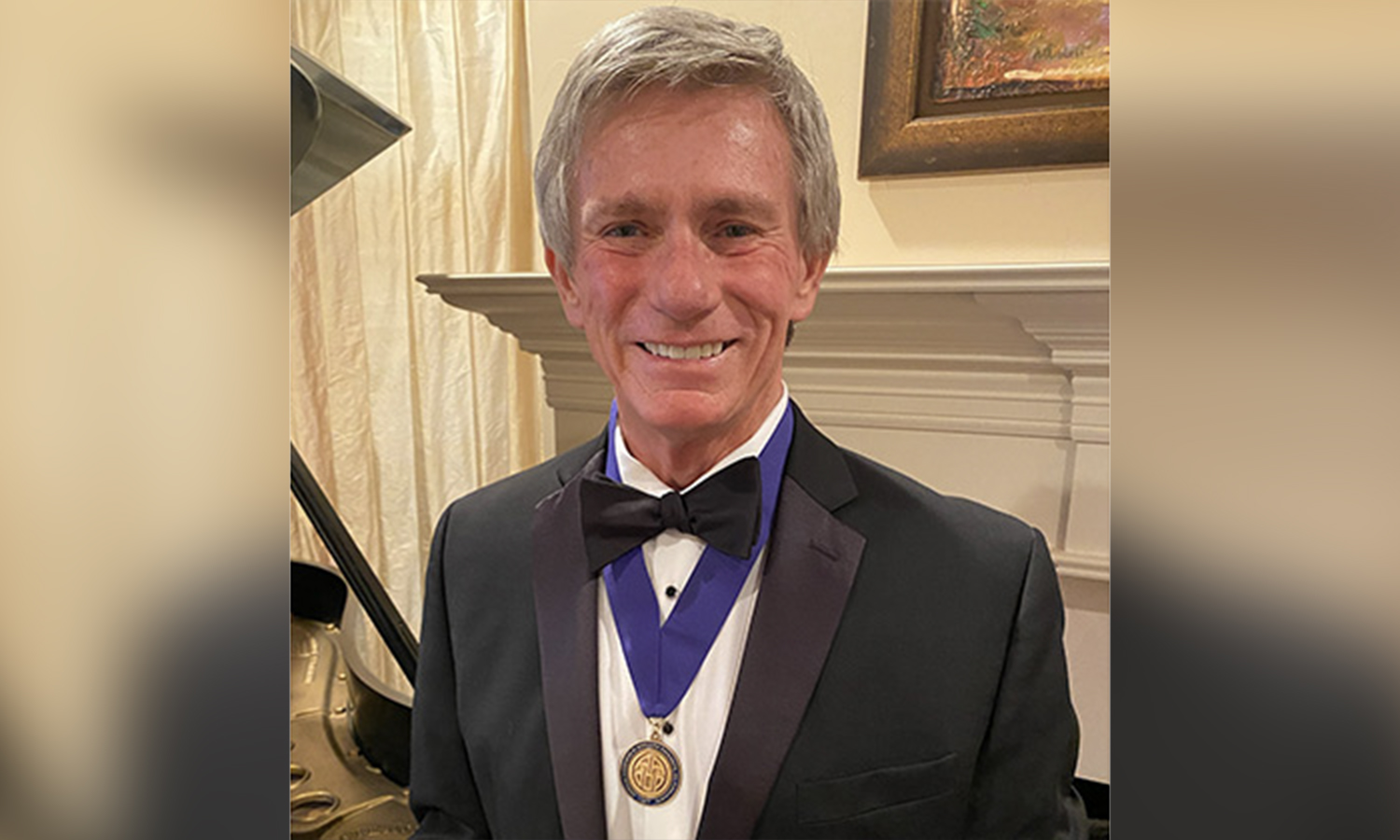 HWS News
20 March 2023 • Alums Hogan '71 Honored for Medical Excellence
Neuro-ophthalmologist and University of Texas Southwestern Professor Dr. R. Nick Hogan '71 was awarded the Zimmerman Medal for his exceptional impact to the field of ophthalmic pathology.
Dr. R. Nick Hogan '71, a world-renowned expert in neuro-ophthalmology, ocular pathology and prion disease, was recognized with the 2021 Zimmerman Medal for his outstanding contributions to his field. Named for Dr. Lorenz E. Zimmerman, who is considered the father of ophthalmic pathology, the award was presented by the American Association of Ophthalmic Oncologists and Pathologists.
"I am humbled I was chosen for this honor given the reputational magnitude of previous awardees," Dr. Hogan said, as the CenterTimes reported. "To be chosen is especially rewarding because my selection as an awardee was made by my peers. As I near the end of my professional career, receiving the Zimmerman Medal is the most gratifying finale I could have hoped for."
A specialist in neuro-ophthalmology disorders, ophthalmic pathology and oncology, Dr. Hogan is a Professor of Opthalmology, Pathology, Neurology & Neuro-surgery at University of Texas Southwestern. He is the author of numerous publications, an editorial board member for Frontiers in Neuro-Ophthalmology and a reviewer for many scholarly journals. He is also a grant reviewer for the National Science Foundation and the National Prion Research Foundation.
He holds a bachelor's degree in psychology at Hobart, a medical degree from the George Washington University School of Medicine and a doctorate in neurobiology and anatomy from the University of Rochester School of Medicine & Dentistry. He completed a residency in ophthalmology at UT Southwestern, as well as advanced training in neuro-ophthalmology, ophthalmic pathology and ocular oncology during three separate fellowships: the first at UT Southwestern followed by two at Harvard (Massachusetts General Hospital and Massachusetts Eye and Ear, respectively).