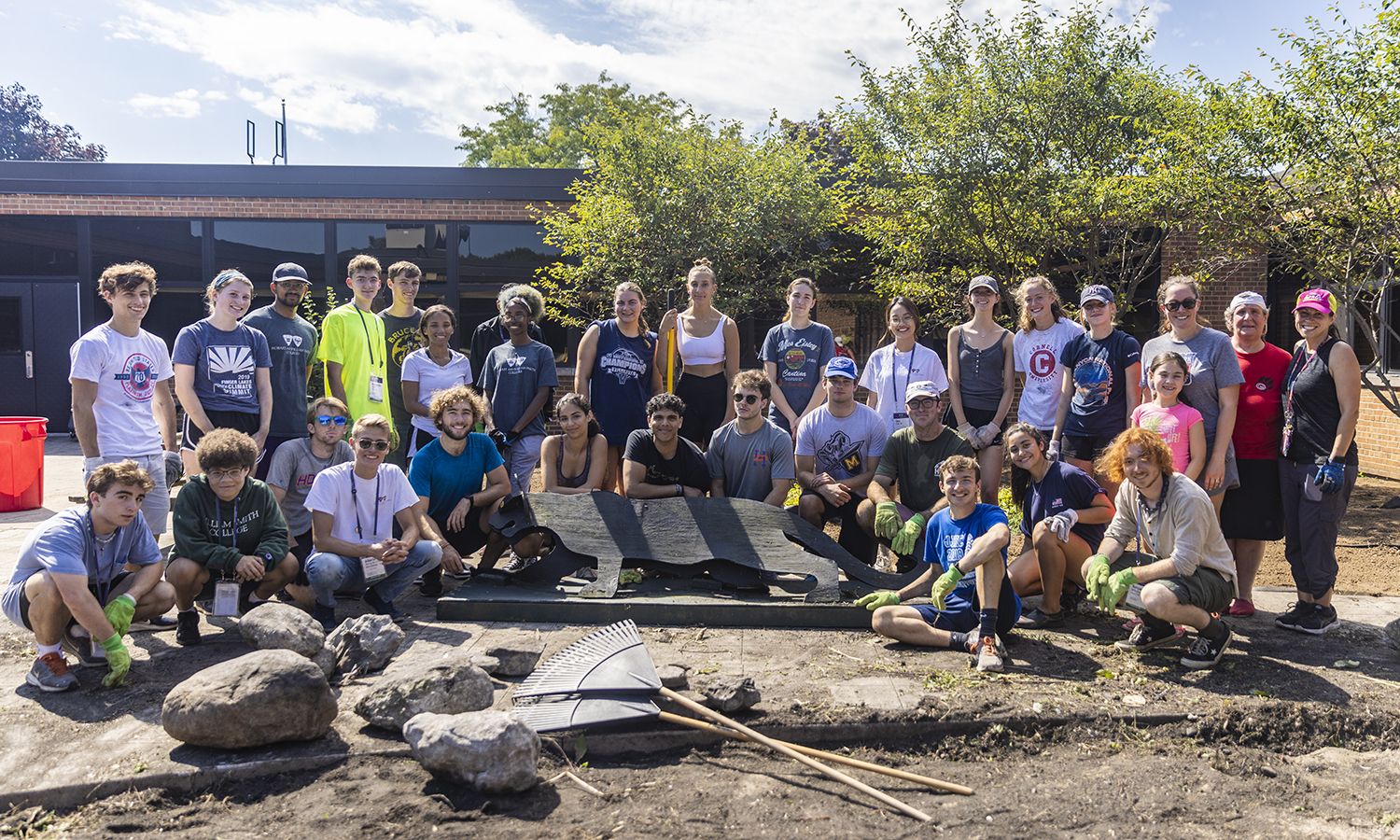 HWS News
4 October 2022 • Alums • Service Day of Service Joins with San Francisco Alums
On campus, the fall Day of Service will bring students into the FLX community for a day of volunteerism. In conjunction with the event, alums in the San Francisco Bay Area will work at a food pantry.
HWS Day of Service will take place on Saturday, Oct. 15 in Geneva, N.Y., and in San Francisco, Calif. This year's co-chairs Ethan Lewis '23 and William Koepp '23 say they are busy planning a day that will bring members of the HWS community into partnership with local organizations and neighborhood associations. They were excited to learn that alums will simultaneously participate in a service event on the West Coast.
"For me, Day of Service means renewing our commitment to be active and committed citizens in our community and demonstrating our desire to help others," says Lewis, who recently helped plan service events for HWS' Orientation Weekend. "I hope that the day is a reminder to students about why they chose to come to Geneva and how they can continue to be involved in their own communities after graduation."
"Day of Service means a lot to me because it shows that we are always tied back to the communities we inhabit. A significant portion of Hobart and William Smith students volunteer their Saturdays to demonstrate that connection to Geneva every semester — and to me that means a great deal," Koepp adds.
In Geneva, students will gather on the Quad at 10:30 a.m. and hear opening remarks from President Mark D. Gearan at 11 a.m. before going to more than a dozen locations in the Finger Lakes to help local organizations, schools and nonprofit agencies.
In the San Francisco Bay Area at 9 a.m., alums will rekindle their commitment to community and public service by kicking off a Day of Service project. Coordinated by Sarah Cummings '11, a public sector strategist for Accenture, Bay Area alums will volunteer at San Francisco-Marin Food Bank's outdoor Pop-Up Pantry.
Cummings, who serves on the SF Marin Food Bank's Young Professionals Council, says she "wanted to have an event for the HWS community in the Bay Area to gather and give back on Day of Service."
Students can register for Day of Service at here, at tabling events in the Scandling Campus Center or by emailing dos@hws.edu .
Alums in the San Francisco Bay Area can register here.