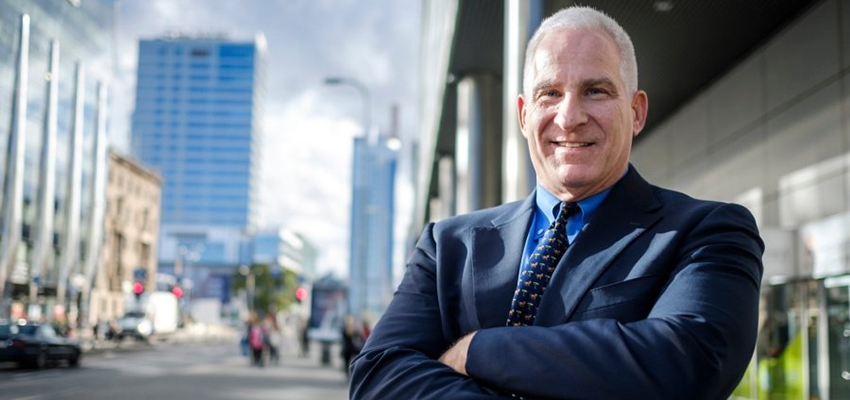 HWS News
16 May 2019 • Alums Sipher '83 in The Atlantic, NPR: Russia Investigation Continues
In an article in The Atlantic and an NPR interview this month, retired Central Intelligence Agency officer John Sipher '83, P'19 discusses the questions about Russia's election interference that remain following the release of the Mueller Report. Sipher will serve as this year's keynote speaker for the Hobart Launch on Friday.
In "The Russia Investigation Will Continue," Sipher writes that "the FBI is almost certain to continue its counterintelligence investigation into Russian espionage efforts related to the 2016 election. More important, they will continue to search for Americans working on behalf of the Kremlin."
As he told NPR's Morning Edition, "we have decades of experience of how the Russians operate. We understand from our own sources and years of uncovering…what they call active measures…deceptions, subversion, disinformation, trolls, cyber attacks…[which is underpinned] with human spies. They don't undertake such active political warfare without understanding the other side and having people in place who can aim and facilitate actions…Often times it takes a long time to figure out who those people are."
Sipher concludes in his Atlantic article that "counterintelligence professionals realize they don't have the whole story and will continue to work behind the scenes, slowly uncovering the activity of hostile intelligence services. From experience, they understand that failure to prove Russian espionage does not mean it didn't happen."
Earlier this year, Sipher published an editorial in the New York Times, "Putin's One Weapon: The 'Intelligence State,'" which examines how "Russia's leader has restored the role its intelligence agencies had in the Soviet era — [to] keep citizens in check and destabilize foreign adversaries."
During his 28-year tenure in the C.I.A.'s National Clandestine Service, Sipher served multiple tours overseas, working with foreign and domestic partners to solve national security challenges. He served as Chief of Station and Deputy Chief of Station in Europe, Asia, Southeast Asia, the Balkans, and South Asia. The recipient of the C.I.A.'s Distinguished Career Intelligence Medal, Sipher also served as a lead instructor in the agency's clandestine training school, and as a regular lecturer at its leadership development program. He retired from the agency in 2014 as a member of the Senior Intelligence Service, the leadership team that guides C.I.A.'s global activities.
At HWS, Sipher has shared his experience and insight with students during the Colleges' annual Day on the Hill program. He earned a master's in international affairs from Columbia University and has attended a variety of executive level courses at Harvard University, Northwestern University's Kellogg School of Management, Aspen Institute and the Intelligence Community's Executive Leadership program.
As a student at HWS, Sipher was a member of the Druid Society, president of Kappa Sigma fraternity and captain of the Hobart lacrosse team, which won four consecutive national championships while he was a player. He also studied abroad in London with Professor Emerita of English Claudette Columbus and Professor of Sociology Jack Harris. Sipher's mother, Ann, graduated from William Smith in 1956, and his son, William Sipher '19, will graduate with a B.S. in physics and environmental studies on Sunday.
Formerly project lead at the McChrystal Group, Sipher helped establish CrossLead, Inc., where he serves as director of client services for the company, which develops technology and software tools for corporate leadership and leadership development.
Most recently, Sipher co-founded Spycraft Entertainment with another former C.I.A. colleague. With their team, they work to provide espionage-related content to Hollywood, and produce both scripted and unscripted TV series and movies.