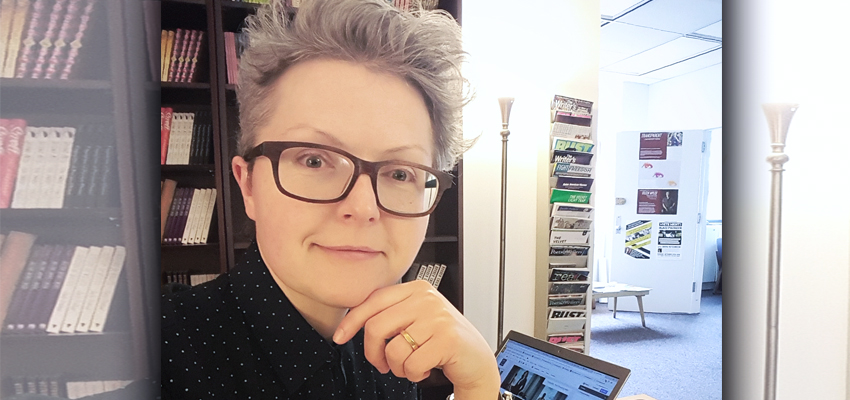 HWS News
28 September 2020 • Faculty Žigelytė Co-Curates Stonewall Exhibit
The Rochester region has a rich LGBTQ history worth celebrating, says Visiting Assistant Professor of Media and Society Lina Žigelytė, who recently served as co-curator of the Rochester Public Library's exhibit "Stonewall: 50 Years Out." The exhibit commemorates the 50th anniversary of the uprising at the Stonewall Inn in New York City, which sparked the modern LGBTQ civil rights movement. The display was recently honored in The Guardian newspaper as one of the best U.S.-based shows spotlighting Stonewall and its significance.
The exhibit focuses on Rochester's role in the movement. Under the direction of Rochester city historian Christine Ridarsky, Žigelytė and a group of 14 other curators explored the history of activism in the city.
"Coming to the project as a queer migrant and a Rochester transplant, I was particularly dedicated to accounting for the historical tensions in LGBTQ communities; this show does a phenomenal job at highlighting historically neglected voices," says Žigelytė.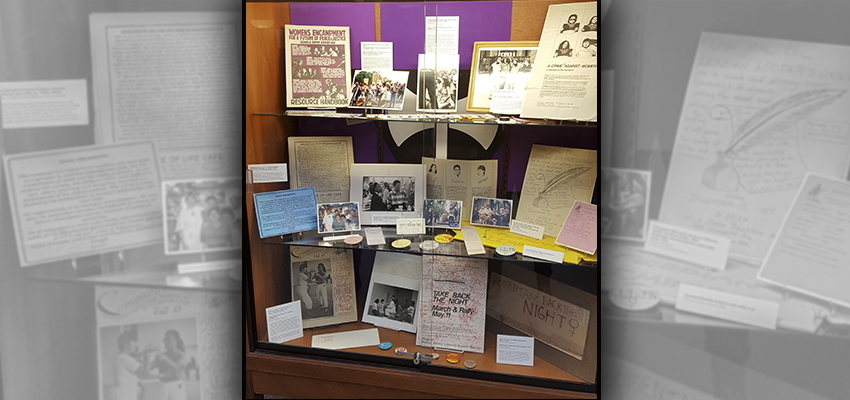 Growing up in her native Lithuania, Žigelytė says, there was little information available to her on LGBTQ issues, so working on the exhibit was an eye-opening opportunity for her to research a far different environment.
"In Rochester, there was such a rich culture associated with LGBTQ history: gay bars, lesbian-owned bookstores, prolific black organizers during the AIDS epidemic, pioneering religious leaders who supported LGBTQ people. You name it—[Rochester] had it," she says.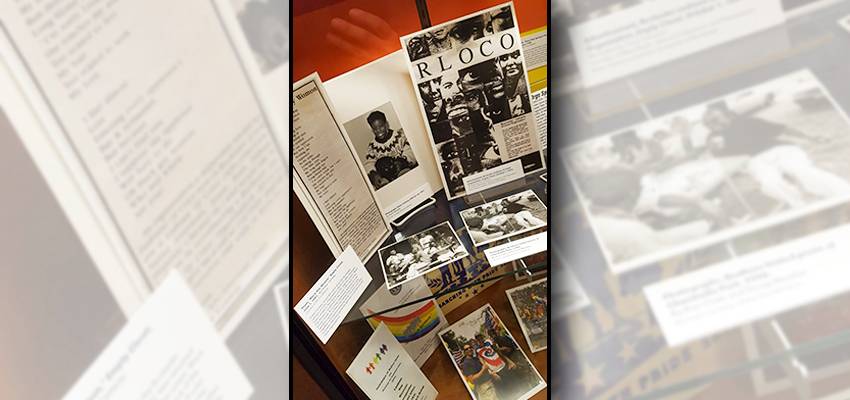 Žigelytė believes the Stonewall exhibit is an important addition to existing history on Rochester. "It is always worthwhile to learn more about the places we come to call home," she says, "especially since most of what visitors will see at the exhibition is not the stuff of the usual school curriculum." LGBTQ history, she points out, is only mandated to be taught in two states, New Jersey and California.
In addition, the impact of the exhibit extends beyond the world of LGBTQ history, as it highlights Rochester's legacy of social justice advocacy. Žigelytė notes that this year marks the 55th anniversary of the city's race riots, with segregation and poverty continuing to plague the region.
"Visitors to the exhibition will see that LGBTQ organizing in the area often was driven by racial disparities, poverty, the struggles for better healthcare and better education," she says. "In other words, when we organize as queer people, our concern is not just 'gay stuff'—and this organizing deserves attention because it touches many lives."
One of Žigelytė's former students, Sarah MacKechnie '19, will serve as an intern for the exhibit later this summer. "As a recent art history graduate and a queer individual, working with the library will be a great experience to improve my archival skills as well as connect with the local queer community in Rochester," MacKechnie says.