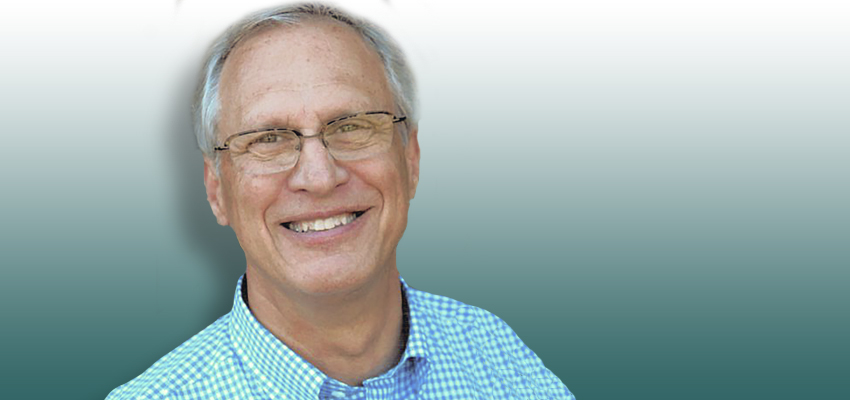 HWS News
11 June 2018 • Alums • Research • STEM Tapper '64 Funds Scientific Research
Working closely with the HWS science faculty, fellow alums and supporters of the Colleges' programs in science, Dr. Edward Tapper '64 is making dreams and opportunities for student research in the sciences possible. The Edward J. Tapper M.D. '64 Science Research Fund will immediately support hands-on research opportunities for HWS students and will be funded in perpetuity through Tapper's estate.
During high school, Tapper had the opportunity to work for a summer in a research lab at Case Western Reserve University. It was a pivotal moment in his development, one that led to Hobart and William Smith. At the time, the American scientific community had been rattled following the Soviet launch of Sputnik, Tapper recalls. As the nation embraced the importance of scientific growth, so did he.
"I had fabulous friends and teachers at HWS, not only in the sciences but also in the liberal arts. The individual, close contact with the faculty, great mentoring and the high-quality student body were extremely important to my development," Tapper says.
When he matriculated in the fall of 1960, Tapper was surprised to find former neighbor James C. Spira '64 and Clevelander David Lewine '64 in attendance. Over the course of three years, the trio lived together and built a lifetime of memories. Recalling the supportive environment of the Colleges, Tapper also thinks about faculty like Professor Emeritus of Chemistry Kenneth R. Carle P'82, P'84, P'90, who encouraged his curiosity, served as his faculty adviser and talked with him about medical school options. As Tapper puts it, "Carle was always encouraging and supportive." Indeed, it was Carle who recommended that Tapper step in to teach a lab course in embryology when Professor of Biology Theodore T. Odell '20, Sc.D.'67 fell ill.
After graduation, Tapper attended medical school. His many research successes took place in laboratories from Ohio State, to University of North Carolina at Chapel Hill and later the Medical College of Wisconsin. While at UNC completing post-doctoral research, a chance hallway conversation with a National Institute of Health-trained neuropharmacologist led Tapper to a eureka moment that resulted in a paradigm shift in the scientific understanding of how the nerves, the mini-brain of the GI tract, function. Tapper's passion for research and improved patient care led him to develop multiple drugs in the pharmaceutical industry, and the hands-on experience he got early in his career provided the foundation for those breakthroughs. "The excellent mentorship I got at UNC was critical to my approach to research and has influenced how I want to help burgeoning scientists gain real, hands-on experience," he explains.
During his career, he stayed in contact with several fellow science students including Dr. Stephen Gerzof '64, an expert in interventional radiology. Like Gerzof and his other classmates, Tapper says the educational foundation the Colleges provided set him on his path. His advice for Hobart and William Smith: continue to create and support opportunities for collaboration with great mentors who can guide learning and the research process of young scientists.
"Science is constantly being renewed. It is much more than just memorizing a lot of information. Its a discipline in understanding how new knowledge can be used to improve the world we live in. This is very important for all of us," he states.
As Associate Professor of Biology Patricia Mowery notes, "The Colleges are grateful to Dr. Tapper for his encouragement and generous support of research experiences for our students. Hands-on knowledge of the research process not only prepares our students well for graduate and medical school, but makes them stand out at that next level, as well."
And Tapper is encouraging others fellow alums, parents and friends of the Colleges to step forward and support HWS student researchers. Whether on campus or in their own laboratories, Tapper believes there is a cadre of scientists in the HWS community who can make a tremendous impact by mentoring new generations of science students.
For more information on support for student research through planned gifts, contact Director of Planned Giving and The Wheeler Society Angela Tallo at tallo@hws.edu or 315-781-3545.