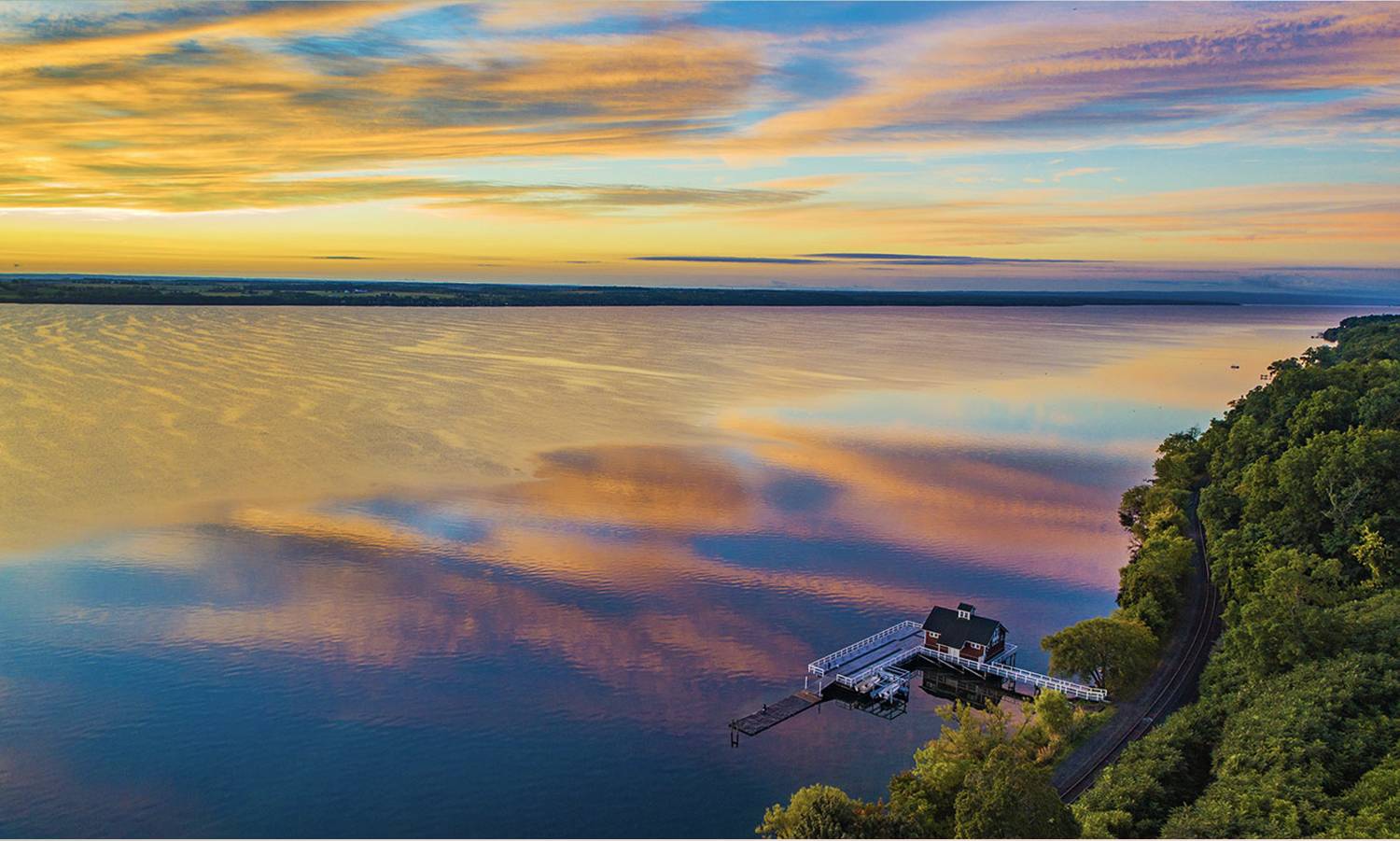 Susan Cushman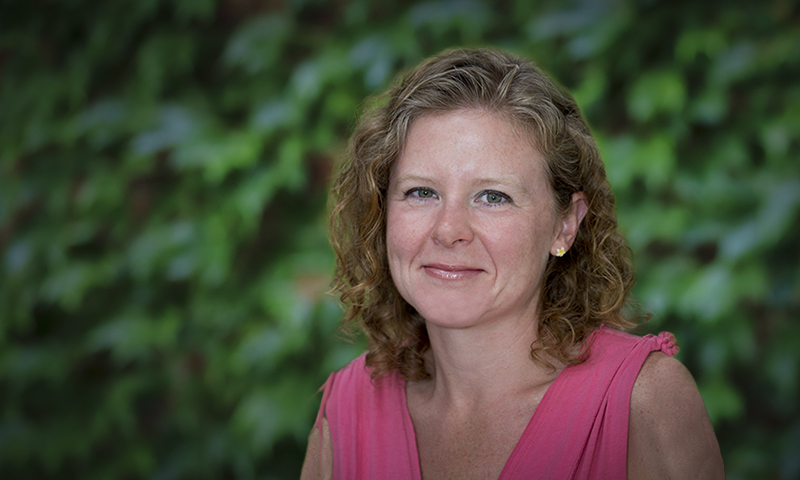 Susan F Cushman
Director of Introductory Biology Laboratories
Joined faculty in 2007
B.S., William Smith College, 1998
M.S., The Johns Hopkins University, 2001
Ph.D, University of Maryland Center for Environmental Science, 2006
Contact Information
Scholarly Interest
Freshwater ecology specifically stream and fish ecology
Restoration ecology
Biomonitoring
Conservation
Research
My research questions cross many scales of ecology, from watersheds to communities, populations to individual organisms. I primarily study stream ecosystems, focusing on benthic macroinvertebrates and fish, as well as water quality, in the Finger Lakes region.
Current projects
Mercury accumulation in stream foodwebs across the Finger Lakes: Atmospheric deposition of mercury is generally an unseen pollutant until it accumulates in the top levels of a food web. While many places in NY are monitored for mercury concentrations, little is known about how much is moving through and accumulating in various trophic levels in the Finger Lakes region. We are studying tributaries (along with my collaborators who are studying lake water and biota) draining 5 Finger Lakes (Owasco, Cayuga, Seneca, Canandaigua, Honeoye) to determine if there are geographic differences in mercury deposition as well as differences in how land use/land cover filters influences mercury concentrations in aquatic biota. We will be measuring mercury in water, algae, macroinvertebrates, and fish.
Restoration of stream habitat and communities in the Finger Lakes National Forest: The Finger Lakes National Forest (and the area immediately surrounding) is a mixed land use area that supports natural habitats like deciduous forest and open grassland, as well as agricultural land use such as cattle grazing) and low density residential areas. In many pastures, cattle have open access to the stream channel for drinking water and cooling off. This can severely degrade water quality due to point source nutrient contributions as well as increasing fine sediment transport [from bank erosion] downstream. I collaborated with biologists from the Fish and Wildlife Services, US Forest Service, Soil and Water Conservation District and the Wild Turkey Federation who restored stream habitat and water quality through a variety of restoration activities. My students and I have been monitoring stream water quality and macroinvertebrate and fish communities to detect changes due to fencing cattle out of streams, constructing deep pools for trout and stabilizing stream banks from erosion.
Urbanization impacts on Castle Creek: Historically, many streams and creek were thought of as a place to throw trash and waste – and Castle Creek is no different. Presently, Castle Creek runs from rural agricultural landscapes through suburbia and then into dense urban areas of Geneva, even travelling through 5 lengthy pipe culverts. Its watershed is the most urbanized in all of the Seneca Lake watershed. My students and I have been studying the spatial and temporal changes in water quality as well as benthic macroinvertebrate communities that occur across this rural-urban gradient. The presence, absence and abundance of certain organisms that live in the stream substrate can explain a lot about the long term water quality, available habitat, and disturbance regime that is present in the channel.
Blackspot parasite infections in blacknose dace: Fish (such as minnows) that occupy the middle of the water column in some small streams are prone to parasitic infections that appear as small confined blackspots across their body. These trematode parasites are dispersed into the water initially from kingfisher feces, where they then invade snail hosts. They complete their life cycle in fish, commonly the blacknose dace and creek chub which are prevalent in small streams, until they are consumed again by the kingfisher. My students and I are trying to understand what impacts these parasites have on the fish as well as why some stream communities have higher infection prevalence than others. We are also curious how fish behavior may be involved attracting the kingfisher and increasing the chances it will be preyed upon.
Courses Taught
Introductory Biology Labs (BIO 167)
Introductory Biology topics (BIO 167) in Conservation Biology, Adirondack Biology, and Population Biology
General Ecology (BIO 225)
Restoration Ecology (BIO 315)
Senior Seminar in Dispersal Ecology (BIO 460)
Publications
Myers SM, SF Cushman, B Gilman, J Youngmann and N Harvieux. 2014. Finger Lakes Regional Stream Monitoring Network Manual. Finger Lakes Institute, Geneva, NY. 40 pgs.
Morgan II RP, KM Kline, MJ Kline, SF Cushman, MT Sell, RD Weitzell Jr. and JB Churchill. 2012. Stream Conductivity: Relationships to land use, chloride, and fishes in Maryland Streams. North American Journal of Fisheries Management, 32:941-952.
Cushman, SF. 2012. Fish and Benthic Macroinvertebrate Biology of Streams in the Seneca Lake Watershed. In: Seneca Lake Watershed Management Plan Characterization Report. Finger Lakes Institute Report, Hobart and William Smith Colleges, Geneva, NY. 42 pgs.
Cushman, SF. 2008. Stream biotic integrity in the Owasco Lake Watershed. In: Halfman, J.D., M.E. Balyszak, and S.A. Meyer (eds.), A 2007 Water Quality Study of Owasco Lake, New York. Finger Lakes Institute Report, Hobart and William Smith Colleges, Geneva, NY. 37 pgs.
Morgan II RP and SF Cushman. 2007. Urbanization effects on stream fishes in Maryland's Piedmont. Pp. 134-136. In: DN Laband (ed.), Emerging issues along urban-rural interfaces II: Linking land-use science and society, Atlanta, GA.
Morgan II RP, KM Kline and SF Cushman. 2007. Relationships among nutrients, chloride and biological indices in urban Maryland streams. Urban Ecosystems, 10(1):153-166.
Cushman, SF. 2006. Fish movement, habitat selection, and stream habitat complexity in small urban streams [dissertation]. College Park (Maryland): University of Maryland. 252 pp.
Morgan II RP and SF Cushman. 2005. Urbanization effects on stream fish assemblages in Maryland, USA. Journal of the North American Benthological Society, 24(3):643-655.
PROFESSIONAL AFFILIATIONS
Society for Freshwater Science
American Fisheries Society
Ecological Society of America
Society for Ecological Restoration