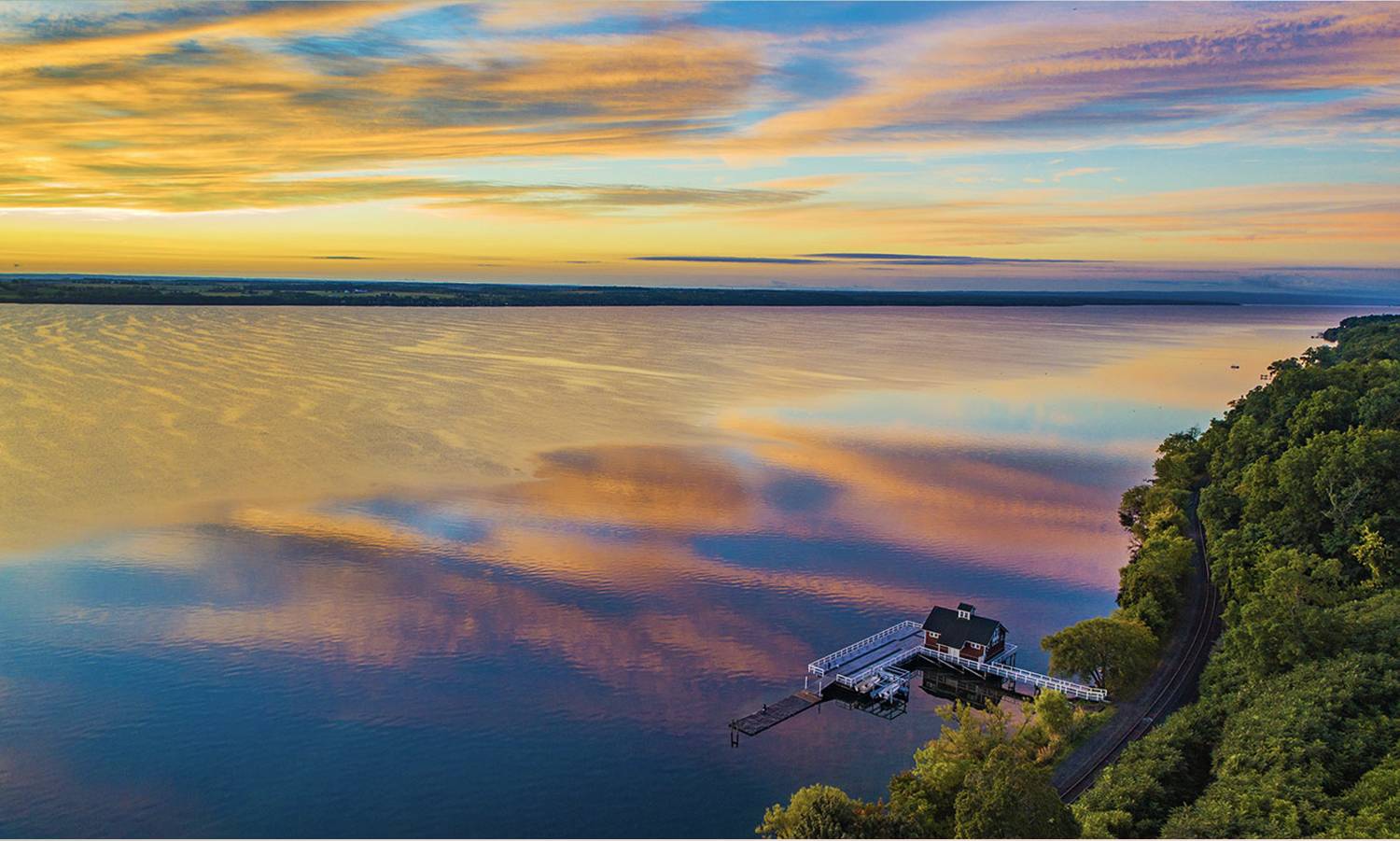 Christopher Annear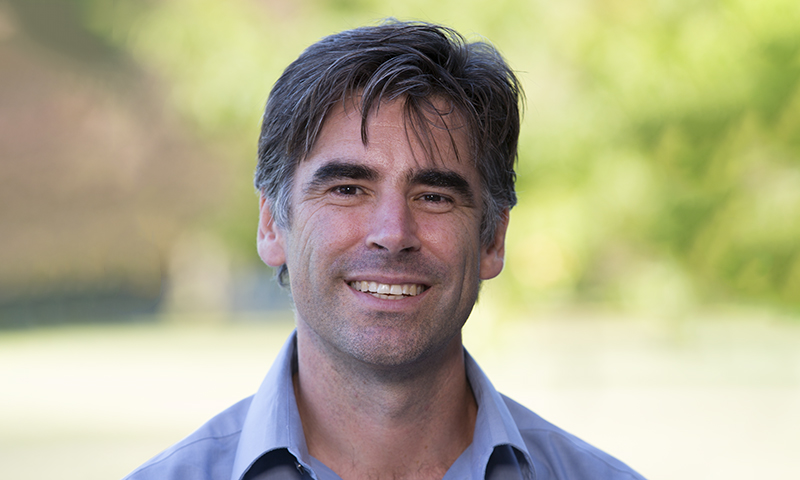 Christopher Annear
Associate Professor of Anthropology
Joined faculty in 2011
Ph.D., Sociocultural Anthropology, Boston University
M.A., Sociocultural Anthropology, Boston University
B.A., Cultural Anthropology, Hampshire College
Download CV
Contact Information
Scholarly Interest
Culinary diversity; food production systems around the world; political ecology of freshwater fisheries; development; Zambia; Vietnam; African Studies; Africa-Asia connections; pedagogy
Research
I am beginning to explore questions of cuisine, nationhood, and citizenship. I plan to do so in Zambia, but this project may be trans-continental, between spaces in Southern Africa and East/Southeast Asia. In one recent publication, I, along with Professor of Sociology, Jack D. Harris, studied Vietnamese cookbooks in order to address the question of culinary scale in Vietnam. Is "Vietnamese cuisine" a national entity or are there a variety of discrete though related regional tastes and culinary practices that comprise what we may refer to as Vietnamese food? We found that there is tension to this cultural and political question--and that its uncertainty is productive to teaching students in study abroad programs.
Concurrent research focuses on how partisan narratives of development sculpt physical and ideological spaces here in Geneva, NY and, separately, on the relationship between an ethnically heterogeneous population and an ecologically dynamic fishery in South-Central Africa. For the research in Geneva, I am working with Emma Falkenstein (WS '20), Assistant Professor of Entrepreneurial Studies, Craig Talmage, and BluePrint Geneva director and longtime city councilor, Jackie Augustine. We are studying how people use stories about the past and future to construct a city in the present.
For the fisheries work, I am particularly interested in how communities adapt to variable environments and the effectiveness of management and legislation of these areas. I study a multiethnic highly mobile population of fishers traders and farmers in northern Zambia and southern D.R. Congo. I examine how people living on this fishery maintain its sustainability as a shared natural resource; how external constraints such as laws governance and historical circumstances affect constituent behaviors and choices; and how this ecologically dynamic fishery constrains some human communities but politically endows others.
Courses Taught
Introduction to Cultural Anthropology
Environment and Culture
Africa: Beyond Crisis, Poverty & Aid (formerly, African Cultures)
Anthropological Research Methods
Seminar: Food, Meaning & Voice
The African Experience: Introduction to African Studies
Seminar: Anthropology of the Global Commons
Vietnamese Life and Culture
Seminar: Eating Cultures in Vietnam
Vietnam Internship
Human Behavioral Biology and Evolution
Reader's College (.5 credit): Bearing Witness
Reader's College: Model African Union
Reader's College: Introduction to Vietnam
Publications
Building in Stories: How Narratives Drive Development in a Small City in Central New York State, Falkenstein, E. and  C.M. Annear, Human Organization 81(4), forthcoming in December 2022
Vietnamese Cuisine, Annear, C.M. and J.D. Harris. In J.D. London, ed, The Routledge Handbook of Contemporary Vietnam. Routledge, 2022
https://doi.org/10.4324/9781315762302

On the Ground, But Not in the Field? The (Mis)use and Portrayal of Ethnography in Community Development Literature, Falkenstein, E., Talmage, C.A., and C.M. Annear, Community Development, forthcoming 2022
Rapid Community Innovation: A Small Urban Liberal Arts Community Response to COVID-19 (Commentary). Talmage, C. A., Annear, C., Equinozzi, K., Flowers, K., Hammett, G., Jackson, A., Kingery, J. N., Lewis, R., Makker, K., Platt, A., Schneider, T., & Turino, C., International Journal of Community Well-Being, Special issue on "Higher Education and Community Well-Being," 4:323-337, 2021, https://doi.org/10.1007/s42413-020-00074-7
"Research Coherency: A Framework for Student Success in Research," Hart, E. and C.M. Annear, College Teaching, 38(3): 112-123, 2020, https://doi.org/10.1080/87567555.2020.1758022
"Socializing the Rain: Human Adaptation to Ecological Variability in a Fishery, Mweru-Luapula, Zambia," Annear, C.M. and P.R. Waylen, Journal of Political Ecology 26(1):224-242, 2019 https://doi.org/10.2458/v26i1.23246
"Interannual Hydroclimatic Variability of the Lake Mweru Basin, Zambia," Waylen, P.R., C.M. Annear, and E. Bunting, Water 11(9):1801, 2019, https://doi.org/10.3390/w11091801
"Cooking Up the Culinary Nation or Savoring Its Regions? Teaching Food Studies in Vietnam," Annear, C.M. and J. Harris, ASIANetwork Exchange, 25(1): 115-148, 2018, DOI: http://doi.org/10.16995/ane.266
"Historiography on the Luapula: Historicizing Cunnison's 'Fishing Area.'" In J. Gewald et al., eds. Living the End of Empire: Politics and Society in Late Colonial Zambia. Leiden: Brill 2011
"Navigating Constricted Channels: Local Cooption, Coercion, and Concentration under Comanagement," Journal of Political Ecology, 16: 34-48, 2009

"'GM or Death': Food and Choice in Zambia," Gastronomica: The Journal of Food and Culture, 4(2): 16-23, 2004
* Reprinted  in "Best of Gastronomica," 13(1): 5-12, 2013
* In  D. Goldstein, ed. The Gastronomica Reader. Berkeley: Univ. of California Press, 255-266, 2010
"'Legislating 'Liverpool': The Role of Law in the Development and Conservation of the Mweru-Luapula Fishery." In A. Seidman et al., eds. Africa's Challenge. Trenton: Africa World Press, 175-220, 2007
PROFESSIONAL AFFILIATIONS
American Anthropological Association
African Studies Association
Food Studies Research Network
Association of American Geographers
Association of Concerned Africanist Scholars
Fulbright Association
Network for Historical Research in Zambia
ASIANetwork
PERSONAL STATEMENT
I realized I wanted to be an anthropologist while sitting on a rocky plateau in Central Africa that offered a stunning view of a river valley shared by Zambia and the Democratic Republic of Congo. At that time I was a Peace Corps Volunteer living in a nearby village. I had long flirted with the idea that I could actually make a living by studying different cultures but it took this moment of wonder and curiosity to seal my decision. I recognized that in order to truly understand the world around me I needed to see it through anthropology's cross-cultural lens and study it by following its mandate: that to know one has to go (there). I've since logged five years on the ground in South-Central, Southern and East Africa as well as the Navajo Nation and Barbados for fieldwork. I am excited to teach at Hobart and William Smith because students share my curiosity about exploring the world. Not all students have traveled extensively yet all exhibit virtual wanderlust when we go on intellectual excursions around the world each class session. They show me they understand that the life of the mind is so often explored in a pair of worn boots. Or as the Zambian proverb states "Umwana ashenda atasha nyina ukunaya." The child that does not travel thinks his mother's cooking is the best.
Non-Academic Field Experience
Rural development through fishpond production, U.S. Peace Corps, Zambia, 1997-1999.
Native American advocacy, Tees Toh, Navajo Nation, 2000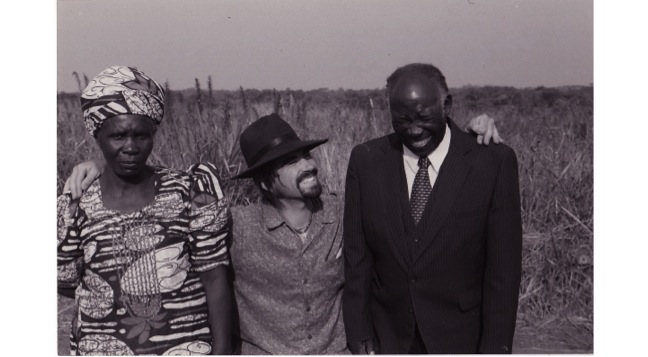 Fieldwork from the perspective of others, Luapula, Zambia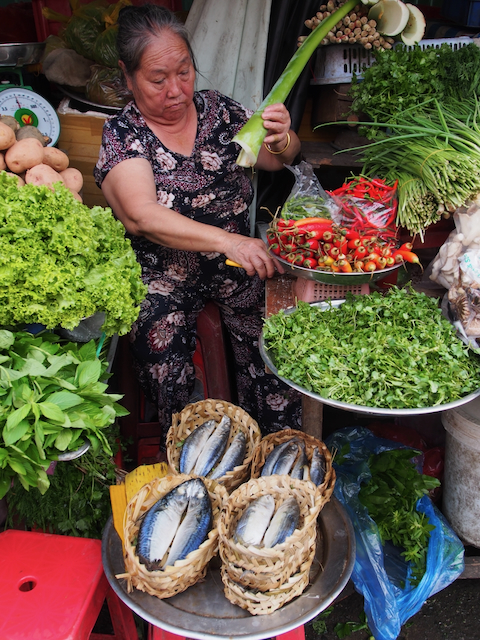 Fish and Vegetable Seller, Tán Dinh Market, Ho Chi Minh City, Vietnam
SERVICE PROJECTS
Food Security Task Force, Geneva, NY
Reviewer, Minerva Research Initiative, Department of Defense, FOA #WHS-AD-FOA-21, "Resource Competition, Social Cohesion, and Strategic Climate Resilience"
Consultant, Bikes for the World, Barbados
Native American Advocacy, 5-month residency, Tees Toh, Navajo Nation
Office Hours
Make an appointment for in-person or Zoom here: www.calendly.com/chrisannear
Office: 214 Stern Hall