HWS Alumni/Alumnae and Parent Trip - Vietnam: Ancient and Modern
Ha Long Bay
Tour Leader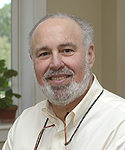 Professor Jack Harris P'02, P'06, of the HWS Anthropology and Sociology department, will lead the tour to Vietnam. Jack has a great passion for Vietnam, its people, its landscapes, and its culture. Among his varied academic experiences abroad, Professor Harris has been Faculty Director of the Vietnam semester abroad program many times, led groups of faculty to Vietnam several times, and will lead the student semester program again in Fall 2012. He has coordinated faculty members to lead the abroad program and, with their help, has developed it into a successful joint program with Union College. Taking this interest to the classroom, Harris teaches "Sociology of Vietnam: Conflict, Colonialism and Catharsis," which studies Vietnamese history, culture and social relations. Professor Harris has served as presenter and respondent at the International Conference on Vietnamese Studies in Hanoi and has published papers in both Vietnam and in the United States. At HWS, he currently serves as chair of the American Studies Program, director of the Public Service minor, director of the men's studies program, and is a member of the Asian language and cultures program.
Temple of Literature, Hanoi Previous HWS alum/parent trip Saigon at night
Trip Details
Hanoi Family Travels Together
This excursion for HWS alumni, alumnae and parents explores the culture and history of Vietnam as we visit both urban centers and countryside and experience meaningful personal contact with the Vietnamese. Vietnam is dominated by two very distinct regions: the ancient north and the modern south. We will arrive in Hanoi - the traditional, intellectual, and ancient capital for the last several thousand years. During our seven days in the north we will become familiar with Hanoi's vibrant ancient quarter, and sites such as the Temple of Literature, the Water Puppet Theater, and Hoa Lo prison - to name just a few. Expanding into the environs outside of Hanoi, we will visit villages with famous pagodas and those where ancient crafts such as ceramics, paper and silk are practiced in much the same manner as centuries ago. We will experience the extraordinary and diverse geography of Vietnam through an overnight excursion on Halong Bay where we will sleep on the boat, and an overnight stay at Mai Chau, sleeping at an old weaving village of homes on stilts surrounded by lush, terraced rice paddies. For the still more adventurous there will be a lunch at the snake village (optional menu choices available!).
Ho Chi Minh Museum, Saigon
Delicious Vietnamese Cuisine
We then fly south to the second very distinct region, modern Saigon (Ho Chi Minh City). It is considered young (at only 300 hundred years), hip, international and the vibrant economic hub of the country. We will tour the city and its markets by land and water, and visit the War Remnants Museum and the Ho Chi Minh Museum. We will take a Vietnamese cooking class with one of Vietnam's most famous chefs. On our excursions outside of Saigon we will visit the unique Cu Chi Tunnels and the phantasmagorical Cao Dai temple, and we will overnight in a house on stilts over the water on the Mekong Delta. You will fly out of Saigon for home.
At all points along the way there will be free time for individual exploring. We will experience wonderful Vietnamese cuisine, with many meals included. We will meet with old friends who will provide a welcoming embrace within a culture very different from our own and who will make us feel at home. We will also meet with several HWS alums who, having become so enamored by their experience on our Vietnam semester abroad, chose to return to live and work there. Come join our journey to this fascinating and breathtaking country.
Saigon Street Scene
General Itinerary
| | |
| --- | --- |
| Leave the U.S.: | Saturday, August 18, 2012 |
| Arrive in Hanoi: | Monday, August 20 (you cross the dateline) |
| Hanoi and vicinity: | Tuesday, August 21 - Tuesday, August 28 |
| Saigon (HCMC) and vicinity: | Tuesday, August 28 - Saturday, September 1 |
| Departure from Saigon: | Saturday, September 1 |
| Arrive in U.S.: | Saturday, September 1 (or September 2) |
A more detailed itinerary will be provided closer to the departure date, including the names of the hotels.
Water Puppet Theater, Hanoi
Cost
$2300 per person, double occupancy
$2660 per person, single occupancy
"Traffic" on the Mekong River
What's included:
Vietnamese Multi-Course Meal
9 nights' accommodation in hotels of 3 stars or higher
3 overnight excursions with 3 nights' accommodation in more basic, traditional Vietnamese lodging
9 breakfasts, 10 lunches, 10 dinners
Transfers to and from airport to accommodations in Vietnam
Internal flight from Hanoi to Saigon
Local transportation – chartered buses and taxis
Entrance fees for all sites visited as part of the tour
A Vietnamese cooking class
What's not included:
Any meals not stated above
International flights - we will offer an optional group flight through our travel agent
Visa - all travelers are required to have a single-entry tourist visa and we will provide more details on this to confirmed participants.
Immunizations - immunizations for Hepatitis A, Hepatitis B, typhoid and an updated tetanus shot are strongly recommended for all travelers to Vietnam. A rabies shot is also something you might want to consider, as we will be around animals in Mai Chau. Malaria is unlikely to be a problem for this trip as it is mainly in the central highlands and we will take strict precautions on the overnights (spray, mosquito netting) so malaria medication is not recommended.
Medical and travel insurance:


Every traveler needs to have medical coverage while in Vietnam so check with your current medical insurance provider to see if you are covered abroad. If you are not, you can purchase a short-term travel medical policy online from companies like CMI http://www.cmi-insurance.com/travel-medical-insurance/leisure-travelers.aspx or Med Ex Assist http://www.medexassist.com/, to name just two.
We also strongly recommend that everyone purchase travel insurance to cover trip cancellation (not just trip interruption) in case you are unexpectedly unable to travel after you have paid for the trip.
Some companies offer a combined medical/travel policy if you need both. The best place to start the search for insurance is at http://www.insuremytrip.com/plans/index.html where you can choose medical, travel cancellation or both, and compare policies from different companies side by side.
Chua Thay, Water Puppet Village
Weather in Vietnam
| Weather in the North (Hanoi) | August |
| --- | --- |
| Average High | 90F |
| Average Low | 78F |
| Rainfall in inches | 12.2 in |
| Average percentage humidity | 79% |
| Weather in the South (Saigon) | August |
| --- | --- |
| Average High | 89F |
| Average Low | 75F |
| Rainfall in inches | 10.7 in |
| Average percentage humidity | 78% |
Trip maximum
We can accommodate a maximum of 20 people on this tour, so book early to ensure your place. Our alum/parent trip to Peru this past May sold out within 2 weeks!
Reserving a place on the trip
Vendor in Hanoi
In order to reserve a place on the trip, you are requested to fill out a booking form online at www.hwsalumni.com/vietnam. We will accept reservations on a first-come-first-served basis and we suggest that you reserve as soon as possible, as we expect this trip to sell out. Please note that alums and parents of HWS students have priority in booking this trip. Once we reach the 20-person maximum, we will start a waiting list.
Within 10 days of making the online booking, we require a non-refundable deposit of $500 per person. We prefer payment by check but credit card payment can be arranged by calling Betty Merkle in Alumni House at (315) 781-3771. The deposit will be applied to the overall cost of the trip.
The remaining payment of $1800 per person (double occupancy) or $2160 (single occupancy) due by March 1st, 2012.
Checks should be made payable to "Hobart and William Smith Colleges" and mailed to:
Sharon Walsh
Center for Global Education
Hobart and William Smith Colleges
300 Pulteney St.
Geneva, NY 14456
Tel: (315) 781-3663
email: walsh@hws.edu
Cancellation policy
Once you have paid the deposit, if you cancel the trip before March 1st, we may, at our discretion, refund your deposit if we are able to find a replacement for you.
If you cancel the trip after March 1st, you will lose your $500 deposit and you will be responsible for any fees or deposits that we have paid to vendors on your behalf that are non-recoverable by us.
Cao Dai temple, Saigon
Group Flight
We will provide a group flight option through our travel agent once the fares for next year are available. We expect round trip fares to be approximately $1600 – 1900. You are not required to purchase the group flight, although if you choose to book elsewhere, we suggest that you book the same flight (or a flight that arrives earlier than group), so that you can be included in the transport from Hanoi airport to the hotel. If you arrive later than the group, you will be responsible for making your own way to the hotel. Note that the group will be flying into Hanoi and out of Saigon (Ho Chi Minh City), so be sure to take this into account if you choose to book your own flights. Do not book any flights until we have contacted you about group flight options, so you are aware of the flight times, etc.
MORE INFORMATION
DETAILS
Dates: August 18th – September 1st, 2012
(12 nights and 13 days)
Cost:
$2300 per person, double occupancy
$2660 per person, single occupancy
Register: Complete and submit the online registration form.
Deposit: non-refundable deposit of $500 per person.