HWS TRIP TO PERU
Peru: A Cultural and Culinary Tour
Lima, Ollantaytambo, Pisac, Machu Picchu and Cusco
April 29 – May 8, 2017
Trip Overview
Join other HWS community members for an exciting cultural and culinary tour of Peru in Spring 2017! We have organized a 10 day, 9 night trip to Peru especially for HWS alumni, alumnae and parents. You will be personally escorted by Scott McKinney, HWS Professor of Latin American Studies and Economics, as well as experienced local guides. The tour includes Lima, Ollantaytambo, Pisac, Machu Picchu and Cusco. Meals at fine restaurants are included to allow you to experience the best of Peruvian cuisine. We hope you will join us for this Peruvian adventure!
Tour Leader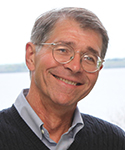 Scott McKinney P'13, HWS Professor of Latin American Studies and Economics, has extensive expertise on Peru. Professor McKinney was born in Peru and lived there until he came to the U.S. to attend Middlebury College. He returned to Peru in 1989 on a Fulbright Scholarship and taught at two universities during his placement. Professor McKinney has general research interests in Latin America, and has led several of the HWS semester-long study abroad programs in Ecuador as well as a combined Ecuador/Peru program. On this trip, he will provide general historical background on the sites visited and will lead you on an exploration of Peru's unique cuisine.
Trip Details
Cost: $2869 per person for double occupancy; $3779 per person for single occupancy
Map of Peru
What's included:
Hotel accommodations for 9 nights in 3 and 4 star hotels (2 nights in Lima at Allpa or similar; 3 nights in Sacred Valley at Pakaritampu or similar; 2 nights in Aguas Calientes/Machu Picchu at El Mapi or similar; 2 nights in Cusco at Casa San Blas or similar)
All tours as stated in the itinerary
Group transfers to and from the airport in Lima
All transfers and entrance fees in Peru, except where indicated otherwise on the itinerary
Domestic flights via LAN Airlines from Lima-Cusco-Lima
First Class Train from Sacred Valley-Machu Picchu-Sacred Valley
Breakfast each morning
Free portable Wi-Fi during the Cusco and Machu Picchu portion of the trip
Two group dinners (nights 2 and 3) and one group lunch (day 5) as stated in the itinerary
Local English-speaking tour guides and 24/7 English-speaking traveler assistance to guarantee a worry-free trip.
Scott McKinney P'13, HWS Professor of Latin American Studies and Economics, will accompany the group and will provide historical commentary
Market Town of Pisac
What's not included:
International flights
Any meals not stated in the itinerary
Tips
Medical and travel insurance:

Every traveler needs to have medical coverage while in Peru so check with your current medical insurance provider to see if you are covered abroad. If you are not, you can purchase a short-term travel medical policy online from companies like CMI or Med Ex Assist, to name just two.
We also strongly recommend that everyone purchase travel insurance to cover trip cancellation (not just trip interruption) in case you are unexpectedly unable to travel after you have paid for the trip.
Some companies offer a combined medical/travel policy if you need both. The best place to start the search for insurance is at http://www.insuremytrip.com/plans/index.html where you can choose medical, travel cancellation or both, and compare policies from different companies side by side. You should also inquire with your credit card provider to determine if you have specific coverage.
Reserving a place on the trip
We can accommodate a limited number of people on this tour so book early to ensure your place. A similar trip to Peru in 2011 filled up in less than two weeks.
To reserve a place you will need to complete the online registration form. Reservations are on a first-come-first-served basis. Please note that alums and parents of HWS students and graduates, along with their guests, have priority in booking this trip. When we reach the maximum, we will start a waiting list. If we don't meet a minimum of 20 travelers, the cost per person may increase by $50.
Once we have received your online reservation, we will email you the require "Part 2" of the registration form.
Within 10 days of completing the online registration, we require a non-refundable deposit of $1000 per person. The deadline for deposit is November 15, 2016. We prefer payment by check but credit card payment can be arranged by calling Michelle Robbins in Alumni House at 315-781-3700. The deposit will be applied to the overall cost of the trip. In the unlikely event that the trip is cancelled, the deposit will be fully refunded.
You will find an option to pay by credit card on the registration form.
The remainder of the trip cost will be due by February 1, 2017
Cancellation Policy:
Once you have paid the deposit, if you cancel your trip before January 1, we may, at our discretion, refund your deposit if we are able to find a replacement for you.
If you cancel the trip after January 1, you will lose your deposit and you will be responsible for any fees or deposits that we have paid to vendors on your behalf that are non-recoverable by us. For this reason, we recommend that you purchase trip cancellation insurance (see above under "What's NOT included.")
International Flights:
You are not required to take a specific flight and we encourage you to shop for the best fares. Please keep in mind that there will be a group transfers from (and to) the airport in Lima. Most of the flights arrive in the evening. For your departure back to the States from Lima, most of the flights leave later in the evening.
MORE INFORMATION
DETAILS
Dates: April 29 –May 8, 2017
Cost: $2869 per person for double occupancy; $3779 per person for single occupancy
Register: Complete and submit the online registration form by November 15, 2016.
Deposit: A deposit of $1000 per person by November 15, 2016.
Full Payment: Due by February 1, 2017.