HWS Alumni/Alumnae and Parent Trip Overview
March for Remembrance and Hope: Germany and Poland
June 29 - July 9, 2015
10 days, 9 nights
Tour Leaders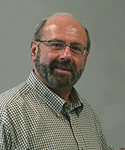 Professor Michael Dobkowski and his wife Karen have had the opportunity to lead five study trips for HWS students to Germany and Poland since 2002. These "Marches for Remembrance and Hope" have been some of his most memorable teaching experiences. He has been a member of the Religious Studies Department since 1976, primarily teaching courses in Judaic Studies, and has also served as coordinator of the Holocaust Studies minor and a founding member and current co-chair of the Genocide and Human Rights Symposium Series. His areas of expertise include Holocaust Studies, genocide, the history of anti-Semitism, terrorism, and the history of Zionism and the State of Israel. He also co-led with Professor Alan Frishman an HWS semester program in Israel. He will be assisted by Professor Sharon Kangisser Cohen, Professor of Holocaust Studies at the Hebrew University of Jerusalem who has been an integral part of the educational team for the HWS student trips to Germany and Poland. They all believe in the transformative impact of these experiences and they are planning a rich and similarly enlightening and powerful trip for you.
Karen Dobkowski has been a Speech-Language Pathologist at the National Technical Institute for the Deaf at the Rochester Institute of Technology since 1979, specializing in the communication skills of deaf college students.
Trip Overview
This trip will offer participants a unique and memorable experience focusing on important landmarks and historical sites central to understanding the Nazi period and World War II, culminating in the Holocaust. Beginning in Berlin, the program will work its way through the complex history of this remarkable city, highlighting WWI, The Weimar Republic, the Nazi era, Jewish life in the city before, during and after the Holocaust, and ending with the Cold War and its aftermath. We will then move to Poland visiting monuments and memorials that commemorate the once thriving Jewish cultural centers in Warsaw, Krakow, Lublin and Lodz that were destroyed during WW II. We will walk through the death camps of Treblinka, Majdanek and Auschwitz-Birkenau where life ended for millions as well as visit historic locations marking acts of resistance and rescue. We will also have the opportunity to visit important new museums in Berlin and Warsaw, "taste" a bit of local culture and color and see how Germany and Poland are attempting to come to terms with their pasts. And you will have time on your own to explore the shops and cultural interests that interest you. The experience promises to be edifying, meaningful and memorable. Please see the itinerary for details.
Trip Details
Cost: $3495 per person for double occupancy and $3915 per person for single occupancy.
What is included:
Hotel accommodations for nine nights at quality hotels located in Berlin, Krakow, Lodz and Warsaw.
Six lunches including one in a restaurant and five boxed lunches - others on your own
Eight group dinners – other dinner on your own
Transfers to and from airports with the group
All tours, guides and transport as indicated in the itinerary (including flight from Berline to Krakow)
All entrance fees for site visits including museums indicated in itinerary
What's NOT included:
Any meals not stated above
International flights - we are offering an optional group flight (see information below)
Medical and travel insurance:

Every traveler needs to have medical coverage while in Germany and Poland so check with your current medical insurance provider to see if you are covered abroad. If you are not, you can purchase a short-term travel medical policy online from companies like CMI or Med Ex Assist, to name just two. Proof of insurance is required.
We also strongly recommend that everyone purchase travel insurance to cover trip cancellation (not just trip interruption) in case you are unexpectedly unable to travel after you have paid for the trip.
Some companies offer a combined medical/travel policy if you need both. The best place to start the search for insurance is at http://www.insuremytrip.com/plans/index.html where you can choose medical, travel cancellation or both, and compare policies from different companies side by side.
Reserving a place on the trip:
In order to reserve a place on the trip, you must complete an online registration form. We will accept reservations on a first-come-first-served basis and we suggest that you reserve as soon as possible, as we expect this trip to sell out. Please note that alums and parents of current HWS students and graduates, along with their guests, have priority in booking this trip. There is a minimum age of 15 for guests. Once we reach the maximum, we will start a waiting list.
Within 10 days of completing the online registration, we require a non-refundable deposit of $500 per person. We prefer payment by check but credit card payment can be arranged by calling Betty Merkle in the Office of Advancement at (315) 781-3771. The deposit will be applied to the overall cost of the trip. The remainder of the trip cost, minus the deposit, will be due by March 25, 2015.

Checks should be made payable to "Hobart and William Smith Colleges" and mailed to:



Betty Merkle
Office of Advancement
Hobart and William Smith Colleges
300 Pulteney St.
Geneva, NY 14456

Tel: (315) 781-3771
email: merkle@hws.edu
Once we have received your online reservation, we will email you Part 2 of the registration form.
Cancellation policy:
Once you have paid the deposit, if you cancel the trip before March 25, 2015, we may, at our discretion, refund your deposit if we are able to find a replacement for you.
In general, if you cancel, you will lose your $500 deposit and you will be responsible for any fees or deposits that we have paid to vendors on your behalf that are non-recoverable by us. For this reason, we strongly recommend that you purchase trip cancellation insurance (see above under "What's NOT included.")
Group Flight:
We will provide a group flight option through Air Berlin From JFK to Berlin and returning from Warsaw to JFK. The approximate cost is $1462.10 per round trip ticket. The flight leaves JFK on June 29 at 5:30 p.m. and arrives at Berlin at 7:25 am on June 30. (Germany's time is 6 hours ahead of Eastern time). The return flight leaves on Thursday, July 9, 2015 at 10:40 am from Warsaw and arrives at JFK at 3:45 pm the same day.
You are not required to purchase the group flight, although if you choose to book elsewhere, we suggest that you book the same flight (or a flight that arrives earlier than the group), so that you can be included in the group transportation from the airport. If you arrive later than the group, or stay later than the group, you will be responsible for making your own way to meet the group.
MORE INFORMATION
DETAILS
Dates: June 29 - July 9, 2015
Cost: $3495 per person for double occupancy and $3915 per person for single occupancy.
Register/Deposit: Complete and submit the online registration form now to reserve your spot.
Within 10 days of making the online booking, we require a non-refundable deposit of $500 per person. The remainder of the trip cost, minus the deposit, will be due by March 25, 2015.