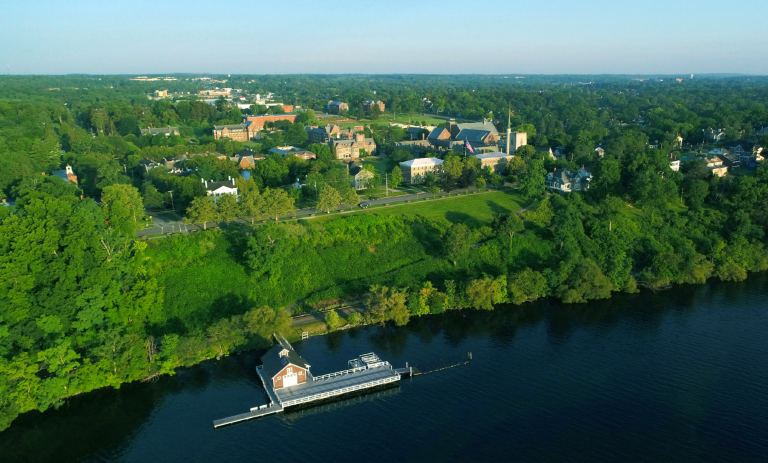 Recent Grads
Elena Parkins '18
Current Position:
Creative Arts/Music Therapist, University of Rochester Pediatric Behavioral Health and Wellness
Current Location:
Rochester, N.Y.
Majors:
Music and Psychology
What set HWS apart from other schools during my college search was its emphasis on pursuing any and all interests. Growing up, I was always playing several sports, joining new clubs and performing in musicals, bands and choirs, and I didn't want "heading off to college" to mean that I had to pick one thing and stick with it. The flexibility that an HWS education provides allowed me to pursue all of my interests, including studying both music and psychology, studying abroad in Bali, singing in four on-campus musical groups, participating in Psi Chi and the Laurel Society, attending a year-long internship in Rochester, and completing an Honors project in Choral Conducting. All of these experiences shaped me throughout my time at HWS, and made it clear to me that both psychology and music were extremely important to me. At the time, however, I was not sure how to combine them or what career direction I wanted to move toward.
While in my senior year, I pursued an internship with the Mt. Hope Family Center (MHFC) and was greatly supported by the Guaranteed Internship Program through the Salisbury Center for Career, Professional and Experiential Education. This internship played a key role in securing my first position out of college as a research assistant at MHFC, where I assisted a team in investigating how, why, and when constructive interparental conflict affects children ages four to six. Through my experience working with families in this research capacity, I realized that I am most excited by opportunities that would allow me to provide more immediate benefits to children and families. This realization, combined with my love of music, has pushed me to pursue a career as a music therapist. Beginning in the fall of 2020, I began a graduate program in music therapy at Nazareth College.
I am especially grateful to Professor of Music Robert Cowles, Professor of Dance Donna Davenport, Associate Professor of Psychological Science Daniel Graham, the late Professor of Psychological Science Jeffrey Greenspon and the entire HWS Music Department; their unwavering support allowed me to combine my passions and explore the possibilities in music, psychology, and research. Moving forward, I hope to lead a life of consequence by making a difference in children's lives through the use of music interventions to achieve physical, psychological and behavioral goals, as well as contribute to research with the motivation of making music therapy more financially accessible to families in New York.