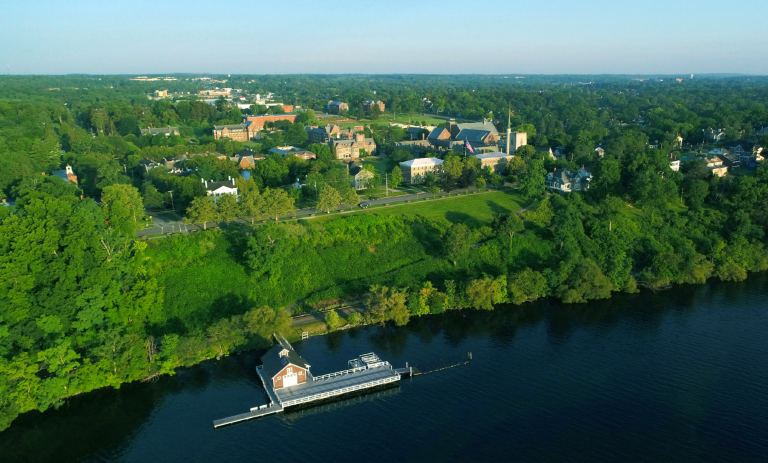 Recent Grads
Julia Schwartz '19
Current Position:
Program Coordinator for Grants and Awards at Conquer Cancer, the ASCO Foundation
Current Location:
Washington, D.C.
Majors:
Africana Studies and Critical Social Studies
My first visit to HWS was a brisk 5-degree day. While the Quad was filled with inches of snow, the students, faculty and staff radiated warmth. At that moment, I knew this Virginia girl was breaking out of her comfort zone. I initially wanted to be a biology major but was uncertain about my future career. After the first week in my First Year Seminar "Face to Face: Interrogating Race," I completely altered my studies. That's the unique thing about HWS' learning experience - it provides the ability to engage within different disciplines that spark an interest. I became a critical social studies and Africana studies major with a minor in French, while continuing to engage in various fields such as women's studies, sociology and study abroad in the Czech Republic.
After graduating, I entered a master's program at American University studying ethics, peace and human rights with a concentration in international development. My focus is on marginalized populations across the globe. Most recently, I interned as a research analyst for a reproductive rights non-profit while working as a hostess at a local Israeli restaurant.
The path to graduate school was complex, but worth the tedious steps. I searched for programs that matched my interest, took the GRE and spent hours writing admissions essays. It was just like undergraduate all over again! My final decision came down to the courses available at American University and job opportunities in D.C.
My time at HWS would not be complete without the people and experiences that shaped it. Firstly, I would like to thank my adviser, Visiting Assistant Professor of Africana Studies James McCorkle, for his advice, time and mentorship. Secondly, my work ethic and professionalism are a result of the on-campus jobs available at HWS. Thank you to IT Services and the Post Office. Lastly, I am forever grateful for the relationships and conversations made on campus.
As for future aspirations, I would like to continue work in the international development field in peace building through governmental affairs.