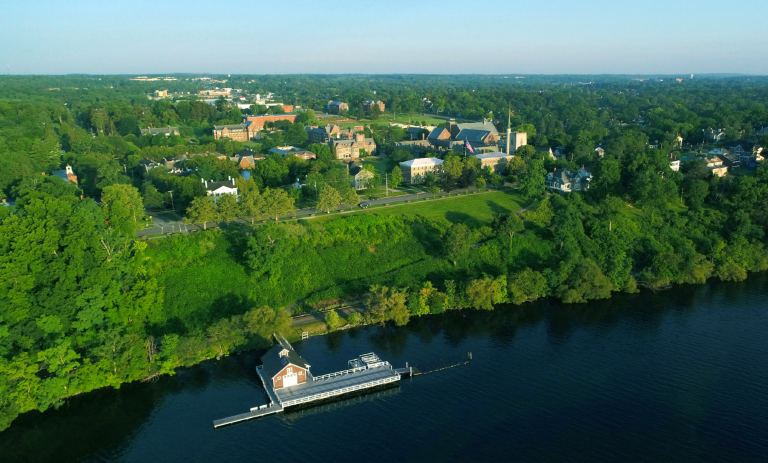 Recent Grads
Megan Richard '19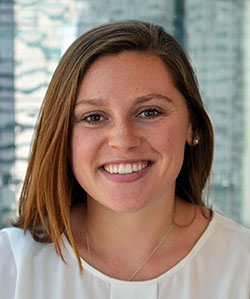 Current Position:
Trade Coordinator, Wellington Management
Current Location:
Boston, Mass.
I'd like to start off by saying it's a lot easier to look back and connect the dots than it is to plan every step of the way. So now, looking back, it feels like each step was carefully planned, but by no means did it feel that way back then.
Coming into college, I knew I was playing soccer but I had no idea what I was going to study. In my first two years at HWS, I took a wide range of classes, from chemistry to philosophy to architecture to psychology to many other courses, until I finally decided to major in economics and minor in math.
During my four years, I had several jobs and internships. Early on, I worked soccer camps as a counselor/coach and was a dishwasher at a hometown diner in the summer, and during the school year I was the shot clocker keeper at William Smith basketball games and a gym monitor in the varsity weight room. After my sophomore year, I had my first internship in digital marketing at an insurance company, followed by an internship at a tech startup in Budapest during a semester abroad, and an internship as a technology associate at Wellington Management before my senior year.
My junior year was the pivotal time that led to my third internship and full-time job with Wellington Management. I spent almost every week that fall semester reaching out to alums, researching different companies, applying for various positions, and went on both the NYC and Boston Finance trips. The biggest lesson I learned that semester was how incredibly valuable our alum network and career services are at HWS.
When I expressed my interest to Wellington at that time, I was disappointed to hear they filled all their investment intern positions. But the recruiter came back to me a few weeks later about a different position in their technology program. I had never considered a career in Information Technology (IT), but I knew this would be my foot in the door, so I took it. My internship abroad was where I learned there are far more positions than just coders and people who fix your computer in IT. I learned a similar lesson during my experience in my internship with Wellington and I accepted a full-time offer in their Technology Associate Program.
Now, I work with investors and portfolio analysts on creating technological solutions to support the investment implementation of trades.
Looking ahead, the only steps I have laid out involve learning as much as I can about finance and technology, and discovering where my true passion is within either or both industries.