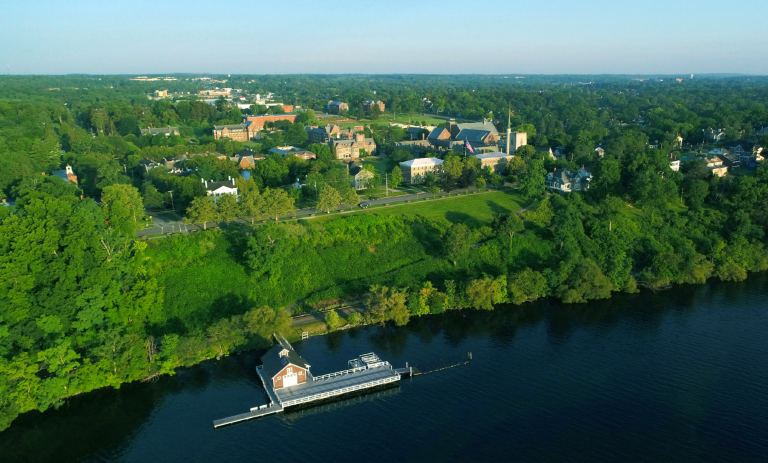 Recent Grads
Kevin Goltz '19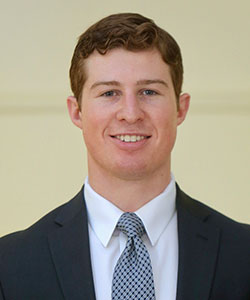 Current Position:
Sales Development Representative, Oliver
Current Location:
San Clemente, Calif
.
Aside from all of the attributes that make Hobart and William Smith such an incredible school – the faculty, student body, athletics and of course its location on Seneca Lake to name a few – one feature in particular that appealed to me was the strong Economics Department and impressive Salisbury Center for Career, Professional and Experiential Education. Knowing that I would be pursuing a major in economics, I had two concerns: what do I want to do and how do I get a job? Though these are some daunting thoughts entering college, I soon found that I wouldn't be alone in the process.
As far as answering the question of what I wanted to do, I thought it would be best to keep an open mind, which was reinforced with the help of my adviser, Instructor of Economics Jennifer Tessendorf. One of my unanticipated best courses was "Energy" taught by Associate Professor of Environmental Studies Darrin Magee, which quickly piqued my interest and led to a decision to minor in environmental studies. A year later, my major in economics and minor in environmental studies merged when I took "Environmental Economics" with Professor of Economics Tom Drennen. With that, I ultimately had a clear vision of the type of career I wanted to pursue.
When bringing this vision into fruition, I utilized a full support system. Through career services, I had the opportunity to connect with HWS Board Chair Craig Stine '81, who was then the Executive Vice Chairman of the Financial Institutions Group at Credit Suisse. With Craig's guidance and mentorship, I interned within the Power & Renewable Energy Group at the bank, which led to a full-time offer. At Credit Suisse, I've been able to help advise our clients on various corporate strategies. Whether it's connecting our clients to capital markets or analyzing strategic merger and acquisition opportunities, not a day has gone by where I haven't applied what I learned at HWS. As my career progresses in energy and economics I will be looking forward to the new and exciting opportunities that lie ahead.
And to the students who are facing the same uncertainties that I did: keep an open mind, stay positive, work hard, and be proactive!