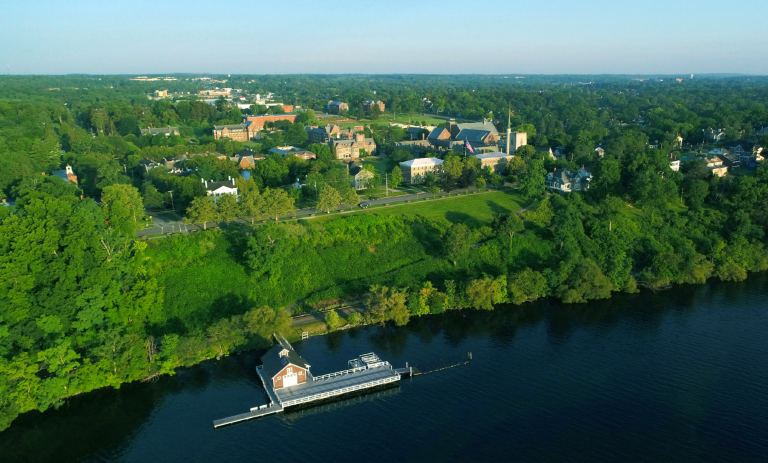 Recent Grads
Dylan Doeblin '18
Current Position:
Graduate Student in Park Management and Conservation, Kansas State University
Current Location:
Manhattan, KS
When I began at HWS, I was unsure about my academic path. Within the first few weeks, I found myself growing very comfortable and interested in the Geoscience Department. Through course work and multiple summers of research experience in the Geoscience Department, I realized that my main academic interests revolved around being outside and participating in fieldwork.
During my time at the Colleges, I had the unique opportunity to travel to Hawaii, Wales and Chile, all while completing course work and making priceless memories. These opportunities strengthened my desire and passion for traveling, as well as preserving our world's natural spaces.
After graduating, I began a term of service with AmeriCorps National Civilian Community Corps (NCCC). NCCC is a 10-month program, where small groups of 18-24 year olds are placed on a team and tasked with completing multiple long-term service projects. My passion for community service is yet another thing I gained from my time at HWS. Through the Center for Community Engagement and Service Learning (CCESL) office, I was a civic leader for the Boys and Girls Club of Geneva, a co-coordinator of the Geneva Heroes program, and an America Reads Tutor. Without these experiences, transitioning into a year of service would not have gone as smoothly. CCESL provides students with every possible opportunity to get involved in the Geneva community and also offers valuable leadership experiences.
While participating in NCCC, I learned of an opportunity to volunteer at Joshua Tree National Park while being accepted into a graduate research position at Kansas State University where I will be pursuing a master's degree in park management and conservation. My graduate research will focus on visitor usage of the National Park system, specifically looking at Mammoth Cave National Park in Kentucky. I feel extremely confident and prepared to begin this next step in my education. I can't help but attribute that to the professional development I gained through the HWS summer research program and through working with the Career Services office. I hope to work for the National Park Service, United States Forest Service or a similar type of organization following the completion of my master's degree.