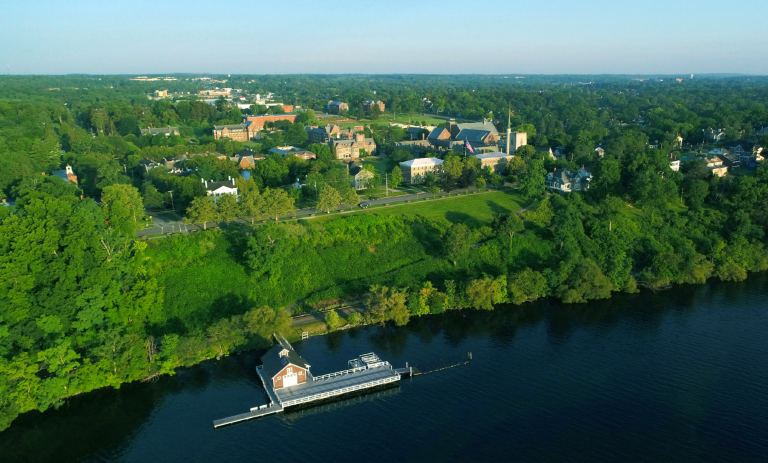 Recent Grads
Samuel Allen '20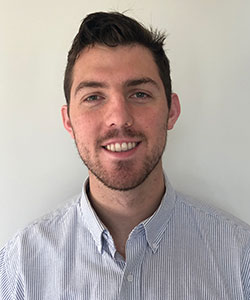 Current Position:
Ph.D Candidate, University of Pittsburgh
Current Location:
Pittsburgh
, Pa.
Throughout my college search and as I came into HWS, I truly didn't know what my future would look like – I didn't even have an idea of what I wanted it to look like. I had such a wide-ranging set of interests and couldn't have imagined how I would've narrowed these down to choose a career path.
Thankfully, I was placed into Professor Jack Harris' "Intro to Sociology" course during my first semester and had such a phenomenal experience that I decided to major in sociology. As I continued to learn new content and develop relationships with faculty and mentors, I came to the realization that I wanted to dedicate my career to pursuing the common good and realizing a more just society – which were common themes in a number of my courses.
Currently, I feel extremely lucky to be working at the Aspen Institute, which is a non-partisan, non-profit organization whose guiding principles are to work toward a free, just and equitable society. The Institute has a variety of programs that work to enact this change – my program is called the Inclusive America Project, and we work to foster religious pluralism and amplify the many pro-social aspects of organized religion.
I was very fortunate to have interned with the Aspen Institute between my junior and senior years at HWS, where I had a chance to immerse myself in the company culture and experience the Institute's sincere commitment to justice. This was a phenomenal experience and was a huge part in why I wanted to return as a full-time employee.
At the onset of COVID-19 (during the spring of my senior year), I took my first job working in pharmaceutical compliance, which I held until returning to the Aspen Institute. This was a great experience, but I ultimately decided to follow my passion and returned to the Institute in February. Switching jobs isn't easy, but I feel confident in knowing what motivates me and knowing that I want to center my career around issues of justice and fairness.
The HWS community has been and continues to be incredibly supportive of my career aspirations. In addition to the countless hours of advice I received from the fantastic faculty on campus, I'm extremely appreciative of all of the support that the HWS Career Services office continues to provide. I primarily worked with Briana Costello '15, who – in addition to being all-around awesome – has linked me with various alums in my field and gave me the opportunity to participate in career-building programs like HWS' Day on the Hill in Washington, D.C. I really can't thank her - or the entire Career Services office – enough.
As the past year has shown us, America is sorely in need of leaders who are committed to the principles of fairness, equity and justice. We are currently at an inflection point, as countless numbers of Americans are needlessly suffering and struggling and our system of democracy is fundamentally under attack. Though these issues are daunting and sometimes seemingly impossible to address, they motivate me to continue to do my part in working toward a society in which everyone is treated fairly with dignity and respect.