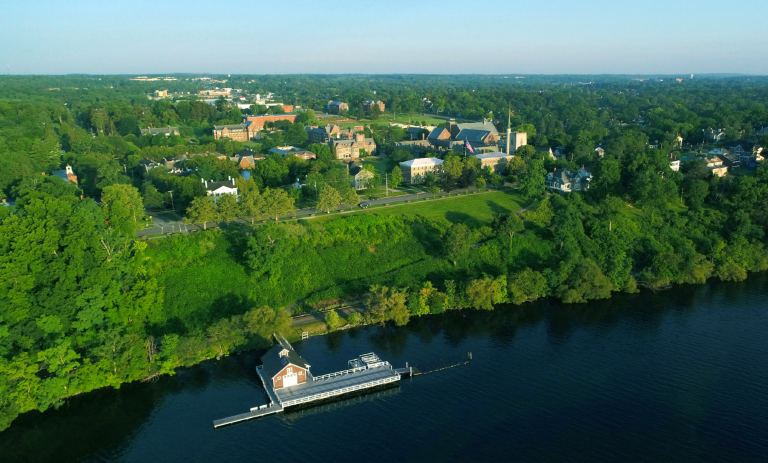 Recent Grads
Rotimi Adeoye '18
Current Position:
J.D. Candidate, Temple University Beasley School of Law; Opinion Columnist, The Daily Beast
Current Location:
Philadelphia, Pa
.
Majors:
Political Science
When I arrived at Hobart and William Smith I wasn't sure what I wanted to do, but I really enjoyed political science and literature. As I went through school and I went on the Day on the Hill trip with Associate Professor of Political Science DeWayne Lucas, I realized I wanted to work in Washington, D.C.
Currently, I work as a communications strategist for the American Civil Liberties Union (ACLU). Previously, I served as the press secretary and spokesperson for Congressman Dan Kildee, who represents Michigan's 5th District, on Capitol Hill. I enjoyed listening to the people of Flint, Michigan and finding ways to make the district better. Working with the national and local media to bring light to important issues, such as making sure the people of Flint Michigan have clean water is extremely rewarding. There are always ways government can improve the lives of the people it serves, there's always so much more we can do. I'm happy I get to play a role in that, as small as it is.
The job search process in D.C. is pretty difficult; when I first graduated I took a fellowship with a small public affairs firm. It wasn't exactly what I wanted to do but I am grateful for the experience. If I could give advice, I would say it's important to stay persistent and make sure you use the network Hobart and William Smith Colleges provides. The conversations with professors and people in the Salisbury Center for Career, Professional and Experiential Education were very helpful. I've found having conversations with people and just learning about their path and why they made certain decisions is the best start.
It's been great working in public service. I definitely see myself continuing to do this work. I've also considered going back home and working in Pennsylvania in the future. I'm very hopeful about the future of our country, and I'm extremely fortunate to be working with people who are a part of the process of helping people and trying to move it forward.