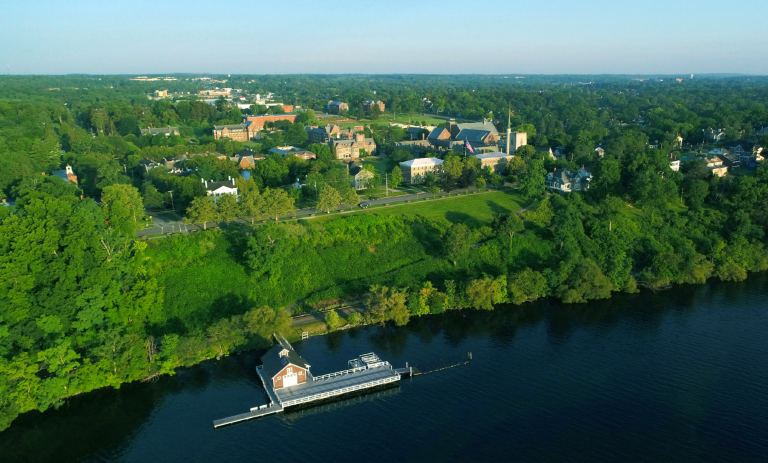 Recent Grads
William Samayoa '19
Current Position:
On Camera Talent Relations Associate Manager, CBS TV Stations
Current Location:
Los Angeles, Calif.
Majors:
Writing & Rhetoric
Having never left California before, it defied all logic that I would be going to the far east for school, but that's really what happened. I was a senior in high school in the San Fernando Valley when I was nominated for the Posse Foundation's scholarship. It was daunting at first to move away from home and my dream; Hollywood. However, I was laser focused when I arrived at HWS. I knew that I would come back to LA and break into the entertainment industry.
My first instinct was that I wanted to write for film or TV. But as I studied topics like discourse or politics of identity, I found that I loved to amplify people's voices using my own. Thanks to the variety of courses I took at HWS I found that I enjoyed the realm of communications. I'm now working as a talent strategy coordinator for CBS News back home in Los Angeles. Prior to that I was a publicity coordinator for a PR agency whose CEO I met while interning at the group that puts on the Oscars, the Academy of Motion Pictures Arts and Sciences. From Academy Awards campaigns, to Sundance and more, I've worked with visionary filmmakers and traveled to some of the biggest hubs of the industry.
My "process of becoming" at HWS was exciting because I took classes that interested me. I studied topics that were unlike anything I had encountered before. For example, in one semester I studied writing pedagogy, calculus, geoscience, and new media theory. Because I operated with a mindset of doing what I loved in school, this is the same attitude I carried into my career. I knew what I wanted and had recruiters admire that I was young but had a sense of purpose. Through networking I had internships at places like the Posse Foundation's office in LA, Fremantle, and the aforementioned Academy.
The resources at HWS that I'm grateful for are first and foremost the faculty and the Posse community. From the offices, to the faculty and staff members that made my cohort and I feel at home in NY, coming from LA, they hold a special place in my journey. I also appreciate my experiences at the HWS Office of Communications, the Writing Colleagues Program, and IT Services. Special thanks to Amy Teel and Jen O'Neil who helped me find Norwich, England for my semester abroad, and gave me a space to write about this life-changing experience. These programs and offices all taught me the importance of empathy, clear communication, and confidence.
As for my future, I plan to remain in the industry and in the field of communications.