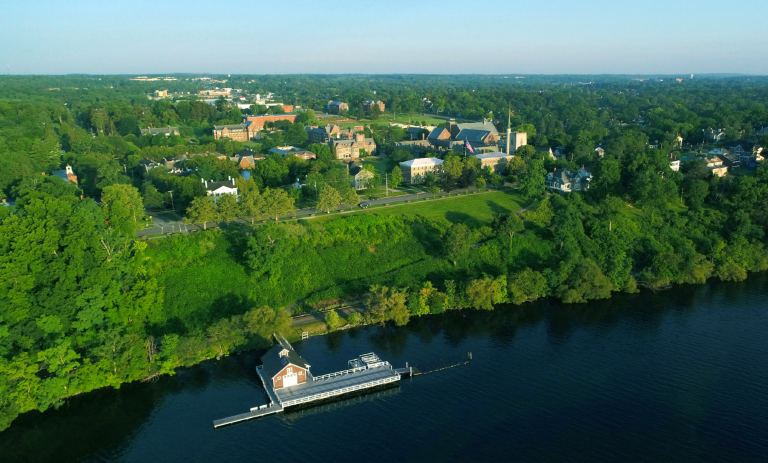 Recent Grads
Denzel A. Degollado '19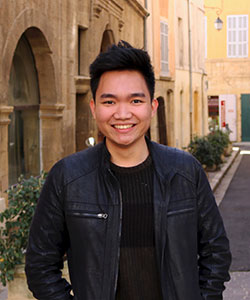 Current Position:
Associate for Strategic Communications, FGS Global
Current Location:
New York, N.Y.
Majors:
International Relations and French & Francophone Studies
Coming from a family of healthcare workers, I knew for the longest time that I would eventually become a physician. During my first year at HWS, I poised myself on the pre-med track as a biochemistry major, taking necessary classes and labs. Sophomore year, I had the chance to take other classes like "Francophone Cultures," "Intro to American Politics" and "Comparative World Politics." This exploration showed me fields of study I never thought I would be interested in. Eventually, I declared majors in International Relations and French & Francophone Studies!
I am now the Advancement Fellow at Shining Hope for Communities - a grassroots NGO working to eradicate poverty in the slums of Kenya. Our holistic model of community development includes girls' education, water and sanitation programs, health, economic empowerment, and community advocacy and organizing. My team works to design and implement a strategy to grow our donor base. Through this position, I have exposure to all aspects of fundraising - from prospect research to campaign strategy, and writing grant proposals.
My Posse Mentor, former HWS Assistant Vice President of Campus Life Stacey Pierce, who currently serves as Associate Vice President for the Posse Foundation, referred me to this position during the spring semester of my senior year.
I would say that my time with the HWS Office of Advancement introduced me to fundraising as an industry. I started in my first year as a Connect Crew Caller under the current Director of Alumni and Alumnae Relations Chevanne Graham Devaney '95, P'21, P'23. In my sophomore year, I served as a Student Ambassador in the downtown offices. Finally, I had the pleasure of closing out my undergraduate career as a Stewardson Society Tri-Chair. Obviously, higher education and NGO fundraising have their differences but I'm glad and grateful, nonetheless, to have spent my time with the Office of Advancement.
Despite the total contrast that came when I transitioned from biochemistry to international relations, I am indebted to the skills and lessons that I have learned from both fields. The technical writing experience that the chemistry and bio labs provided has been a great asset for writing grant proposals. My experience studying in Aix-en-Provence, France gave me insights in the international context that I refer to today. Additionally, classes like Professor of Political Science Kevin Dunn's "Theories of International Relations" allowed me to understand how the effects of colonization and post-WWII institutions shaped the current situation in Africa, as well as how it influences modern approaches to international development.
I plan to continue my studies in international relations and hope to remain working in the social sector. Whether that be through the government or the nonprofit world, I am confident that both my academic and non-academic engagements at the Colleges have prepared me to excel just as how they prepared me for my work today.