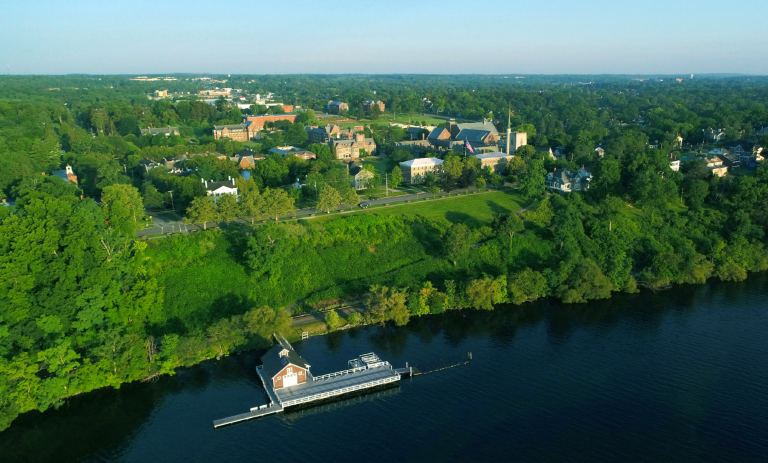 Recent Grads
Dominique M. DeRubeis '18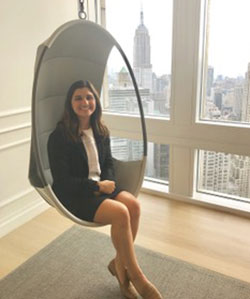 Current Position:
Associate at BlackRock
Current Location:
New York, N.Y.
When I was looking at colleges I had a special interest in subjects that were closer to independent study work and apprenticeships I had done in high school, specifically architecture. I emphasized wanting to study at a liberal arts institution with a small faculty to student ratio. During my first year I found myself very interested in other subjects like economics and computer science.
After I finished my degree, I joined IHS Markit as a dividend research analyst. During my two years, I had the opportunity to work on technical product development, mainly on automating analytical tools from our databases, dashboard reporting and new software features. I moved to BlackRock last year to help shape long-term data strategy within the Portfolio Management Group. I partner with our fundamental, quantitative and "quantamental" researchers to translate data into actionable stock-specific and macroeconomic insights, thus combining data analysis, problem solving and critical inquiry skills to produce solutions. On any given day, I can be writing code to set/track KPIs for my team, investigate an investment hypotheses or cultivating partnerships with investors.
Each summer, I had an internship in a different city and sector, hopping from a think tank in Washington D.C. to financial services technology in New York. This allowed me to shape my opinion for the size of the company, location and role I eventually wanted to hold after graduation. My second internship was through the Guaranteed Internship Program and my third internship came out of an introduction made on the winter Financial Services trip, both of which are supported by The Salisbury Center for Career, Professional and Experiential Education. The fact that I was encouraged to explore those factors and connected with alums working in the Financial Services industry eased the transition.
The interdisciplinary, liberal arts education has been immensely helpful in assessing the crossover between alternative data and country, industry and company prospects. I enjoyed taking a mixture of classes because they taught you to think in a 360-degree way. While statistics and econometrics help me apply my thinking in my current role, I have had to reference texts I read in "Political Economy of Corruption" with Professor of Economics Feisal Khan and "Environmental Economics" with Professor of Economics Thomas Drennen. Lastly, the relationship between the Colleges and the wider Geneva community—something I was able to witness firsthand as a coordinator for Days of Service—fortified my desire to seek out volunteer opportunities. Much like the Budget Allocations Committee, I have served on committees for disbursing funds for projects that inspire and support other women and girls to enter computing and conduct mock technical interviews.
I believe working in different offices across campus (Information Technology Services, the Offices of Communication and Advancement) aided my ability to work independently, manage projects, yet also lead and collaborate across departments. Extracurricular involvement was also essential in understanding how to scope and lead projects to bring initiatives to fruition. These numerous internships and job positions were instructive in the simplest sense (i.e. always bringing a notebook when meeting with Cathy Williams) to the more obfuscated (i.e. detailing support provided on walk-ups at the Help Desk). These experiences were helpful talking points in interviews. There are innumerable opportunities on campus to teach, contribute or lead.
Further education has always been on my mind since a few months after I graduated. However, I want to make sure I have several years of experience before doing so in order to outline a clearer goal of what I can attain from the various programs. Personally and professionally, I want to continue to have opportunities to learn and grow by doing compelling, rewarding work and ultimately, give back.