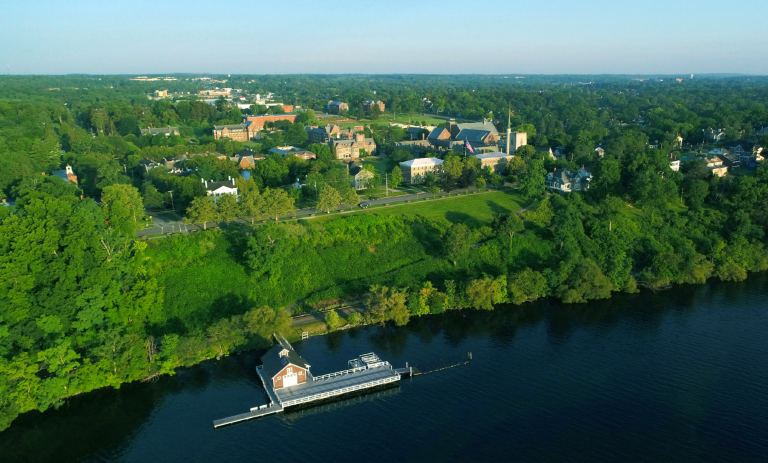 Recent Grads
Sarah Benyo '18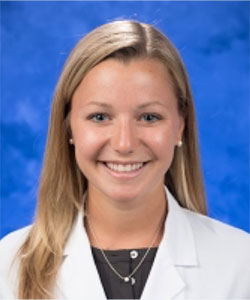 Current Position:
Head and Neck Surgery Medical Resident, Cleveland Clinic Foundation
Current Location:
Cleveland, Ohio
I began my first year at HWS knowing that I was interested in the healthcare field, but I was not exactly sure what direction I wanted to study. I knew there were a fair number of prerequisite courses for medical school, physician's assistant school, etc., so I took "Intro Biology" and "Intro Chemistry," and made sure to balance science coursework with my other interests, including dance. A huge reason I chose to attend HWS was the opportunity to pursue my passion for the sciences, while still being able to dance and play on a Division III lacrosse team.
I spent time shadowing physicians in different fields of medicine over breaks during my first year, and these firsthand experiences of seeing what doctors do on a daily basis solidified my goal to go to medical school. I had many great faculty mentors at HWS, which is how I became involved in research through the Biology Department over the summer after my sophomore year. I really enjoyed learning about the research process and having the opportunity to execute basic science laboratory skills.
However, I knew I was interested in clinical research, and Scott MacPhail, the associate director of health professions counseling in the Salisbury Center for Career, Professional and Experiential Learning, was extremely helpful in finding countless summer programs to apply. After many rejections, I finally received an acceptance to an undergraduate research program at Nemours/Alfred I. DuPont Hospital for Children in Wilmington, Del., for the summer after my junior year. This experience helped to build my resume, network with health professionals, and guide my future interests within the medical field.
During my junior and senior years at HWS, Scott MacPhail was a vital resource in navigating the medical school application process. It was very reassuring to know that faculty in the Career Services office were there to help me every step of the way, from writing my personal statement, to formatting my resume, and preparing for interviews. After receiving a few acceptances, I decided that Penn State College of Medicine was the place for me. As of right now I am not sure which field of medicine I want to go into, but I am interested in pediatrics and emergency medicine so far. I definitely believe that HWS prepared me well for the academic rigor of medical school, and I know I could not have achieved this goal without the support of faculty members, my lacrosse coaches, and my peers at HWS.