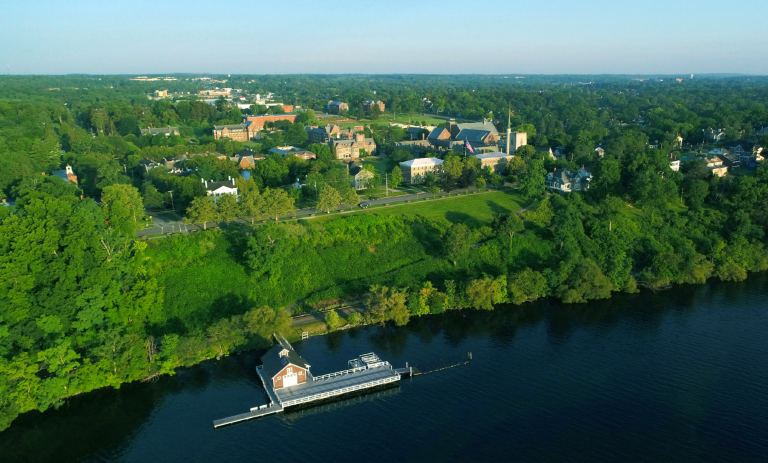 Recent Grads
Hannah Glenshaw '17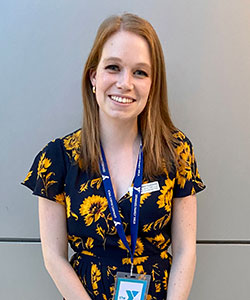 Current Position:
Assistant Camp Director at Camp Sewataro
Current Location:
Sudbury, Mass.
Hobart and William Smith was the final school on my list and I was resistant to another day of tours and accepted student day activities. Here I was, walking along the Quad, weaving in and out of these beautiful buildings and looking around at students purely enjoying their time. What a first impression! Seneca lake, lunch at The Pub, and sitting in on the wackiest class (where I met a new friend); these first impressions set the tone for my decision. The community and welcoming nature that encompasses the campus helped me branch out, meet new people, try new classes, even join a few clubs. I learned how to be resilient during my time on the William Smith rowing team, discovered new pathways of self-discovery through student clubs and social events, and learned what it means to lead a life of consequence; to have a lifetime engagement with our broader community and measure success by what we give to others.
My first year after graduating I decided to serve a year in an AmeriCorps position. This is called a Year of Service in which you are placed in an area to help others and meet critical needs in the community you serve. I served at the Martin Luther King Elementary School in Dorchester, Mass., teaching a Social Emotional Learning curriculum to more than 200 elementary students. After my AmeriCorps year, I landed a job at the YMCA of the Metro-North, building STEAM curriculum for our after-school programs in Lynn, Mass. I recently accepted a position with the MetroWest YMCA as their Director of Educational Program Enhancements. My new role aims to improve program quality using an equity and anti-oppression lens for their 4 Schools Out programs.
I want to thank my rowing coach, Sandra Chu, for being an incredible role model to me over my four years at HWS. She truly taught me that to succeed, one must accept discomfort, and to figure out what is controllable and not waver on the things you can't control. My adviser, Associate Professor of French and Francophone Studies Kanate Dahouda, showed me how to have fun while learning and that life is much better when you laugh and celebrate. The resume building seminars and the Peak Performance Plan from William Smith Athletics helped me learn those foundational skills in leadership, life-skills and career development.