Study Abroad
In the summer of 2022, HWS students studied in Daugavpils, Latvia, the country's second largest city. Daugavpils is located in the southeastern corner of the country, on the banks of the Daugava River from which the city gets its name. Founded in 1275 by Livonian Knights, the city stands at what was an important crossroads of medieval trade routes. In the early eighteenth century, Latvia became part of the territory of the Russian Empire, and during the next two centuries, the Daugavpils saw a period of sustained urban and cultural flourishing. In 1920, Latvia declared its independence, but was forcibly annexed to become a Republic of the Soviet Union in 1940. Occupied by Nazi Germany during World War II, Daugavpils has many memorials dedicated to the WWII experience. Latvia regained full independence in 1991 and joined NATO in 2004 and the European Union in 2014.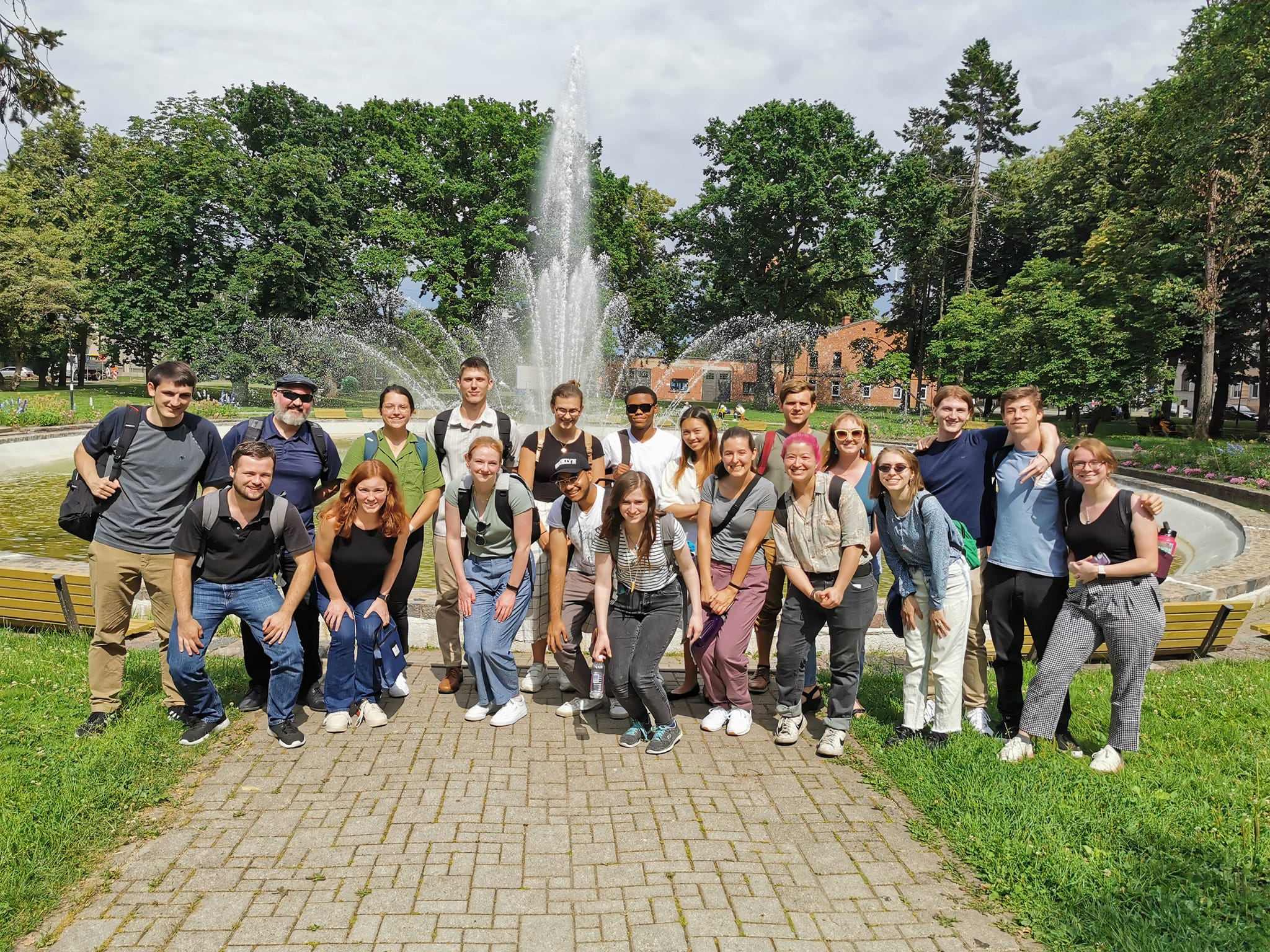 With a current population of 82,000 people, Daugavpils is a small but vibrant city that is the most important cultural center in eastern Latvia. The historic district of Daugavpils is one of the city's greatest attractions, successfully balancing Classical and Modernist architecture. Of the many historical and cultural monuments in Daugavpils, one of the most prominent is Daugavpils Fortress, whose current structures date mostly from the 18th and 19th centuries. The fortress also boasts the Mark Rothko Art Center, named for the influential abstract painter born in the city in 1903.
Daugavpils has the largest Russian-speaking community in Latvia. In the 2020 census, nearly half of the population identified themselves as ethnically Russian. Having been part of the Russian Empire until its independence in 1920 and ostensibly a part of the Soviet Union until 1991, Daugavpils provides a unique perspective on Russian culture and history, making the city a great place to study Russian within the European Union. In addition, the city's location makes it the perfect home base for explorations to Lithuania to the south and Estonia to the north, providing an easy means to gain a greater understanding of all the Baltic States.