The Public Leadership Education Network
Preparing Women to Lead
As highlighted in the HWS 2014 Middle States Commission Self-Study report, William Smith is an institutional member of the nationally recognized Public Leadership Education Network (PLEN). In 2010, William Smith was invited to join PLEN, a prestigious consortium of colleges (including Mount Holyoke, Smith College and St. Lawrence University) as an institutional member. PLEN is the only national organization with the sole focus of preparing college women for leadership in the public policy arena. Through exposing college women to role models, career paths and skills training before they enter the workforce, PLEN's mission is to increase the number of women in top leadership positions in the nation's public policy process.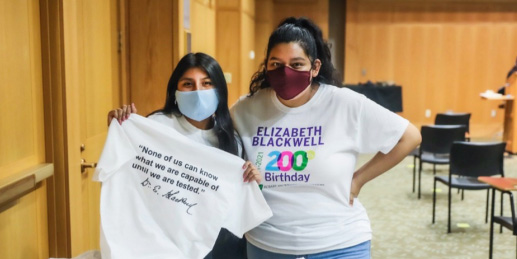 Each year, PLEN brings hundreds of female students across the country to Washington, D.C. They experience firsthand how public policy is shaped and implemented at the national level. Students engage with and learn from female leaders who are currently making and influencing public policy at the highest levels in Congress, the courts, federal agencies, the private sector, policy research and advocacy organizations, and the media. These women serve as teachers and mentors for PLEN students. In addition to learning how systems work at the policy level, PLEN seminars also provide education on important skills, like salary negotiation, professionalism and networking. The seminars are a great opportunity for William Smith students to start building their own networks, as the women at these seminars are willing to help students in any way they can.
Reflecting the Colleges' commitment to prepare citizens for lives of consequence, the William Smith Dean's Office provides gender-specific leadership programs for students, including the opportunity for William Smith students to attend PLEN seminars in Washington, D.C. and network with powerful women in the public policy community. The Dean's Office also sponsors an active college chapter of PLEN led by William Smith student PLEN leaders who coordinate empowerment and development opportunities specific to women on campus while also communicating with the PLEN office in D.C., offering feedback on PLEN programs and helping plan future PLEN initiatives and seminars.
Many PLEN attendees from William Smith now work in offices at the Washington Post, The American Federation of Teachers, The Jewish Federation of Greater Rochester, and the U.S. House of Representatives, to name only a few. All William Smith students who have attended PLEN can attest to the transformative experience of this all-female networking opportunity available to them through their access to PLEN while students at William Smith.