OFFICE OF THE PROVOST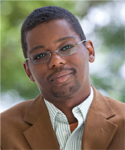 The Provost deals with issues related to the curriculum and co-curricular programs.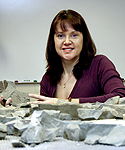 The Senior Dean of Faculty deals with campus issues related to the faculty, faculty development, and faculty governance.
Missy Weaver
Assistant Provost for Faculty Support
Weaver aids the Provost on faculty personnel matters, including compensation planning and instructional budget maintenance. She maintains the website for department and program chairs, faculty promotions, tenure, and emeriti status, and works with faculty to track sabbatical accrual time. She works with department and program chairs to collect staffing plans, and assists the Provost in the analysis of those plans.
Switzer is responsible for instructional budget maintenance, including faculty travel and research grants. She also maintains course evaluations for First Year Seminars and Bidisciplinary courses for review/tenure cases, and is responsible for the staffing and management of the academic secretarial support.
CONTACT
The Office of the Provost
Coxe Hall
Second Floor
Phone: (315) 781-3304
Fax: (315) 781-3334