Campus Life Assessment
Guide to Creative Assessment
Surveys can be a useful tool for staff, but it shouldn't be the only form of assessment for an activity or department. A survey can tell you how students feel about their experience or how much they perceive they might be competent in a particular area (such as emotional intelligence). Surveys can provide valuable feedback but they can be even more valuable when complementing more direct measures.
Direct measures assess student performance directly connected to the student learning outcome. It could include a portfolio evaluation, performance, observation, pre/post-test. It is a way that assesses directly what the student learned, typically through demonstration. For example, you might ask a student to engage in a mock interview to watch their interview and then offer feedback. This assesses how well they learned and can demonstrate interview skills.
Indirect measures assess how the student perceives or thinks about their experience. For example, their opinion of how much they learned. Indirect measures are typically surveys or focus groups. Similar to the example above, asking a student "I am confident in my interviewing skills" and then prompting with a Likert scale from 1-5 assesses the student's opinion of their interviewing skills.
The table below might help you identify what can be assessed via different methods.
Data

Direct or Indirect

Assessment Tools

Who/What Analyzed?

What can be Assessed?

Self-Reports

Indirect

Focus groups
Interviews
Reflective essays
Surveys (local or standardized)

Services
Student's Reflection

Perceptions about:

Campus climate
Perceived learning
Processes
Satisfaction
Value-added
Attitudes
Values

Learning/Skill Achievement

Direct

Test score analysis
Content analysis
Observation with scoring rubrics
One Minute Essays

Qualitative Questions on Surveys
Oral conversations
Demonstrations (acting)
Standardized tests
Capstone course products
Portfolios
Presentations, performances
Publications
Club Agendas

Knowledge and ability to apply skills
Demonstration of competency
Value-added

Observations

Direct

Case studies
Observations with rubric

Campus events
Classes
Club meetings
Student services

Attitudes
Campus climate
Interactions
Processes
Student learning
CONTACT
Colleges' Resources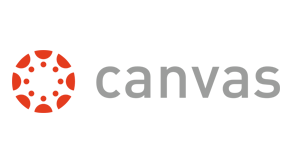 Assessment Planning Form
Use this form to:
Submit a highlight
Submit a project for scheduling
Request assessment advice
Submit an assessment reflection