HWS Debate Team
The HWS debate team competes throughout the school year, at tournaments around the world. This year, due to Covid-19, we will participate remotely in some of the most prestigious tournaments offered globally. We regularly compete against, and beat, teams from Harvard, Yale, and Stanford discussing current questions of politics, international relations, and law as well as more abstract or "fun" debates about art, science-fiction, and social media. Our teams often advance to the elimination rounds of the national championships, and in 2012 an HWS team won the US national championship title!
Our team hosts two tournaments each year, a large fall event with nearly 400 participants from across North America and a more exclusive 16-team event bringing together the best debaters from around the world in early April. This year, the HWS team will host the first ever online US National Championships in early October.
We meet three times a week for practices where members debate with and get feedback from one another and the coaches. Members are not required to attend all three to be part of the team and each practice has a different focus to help new and returning members grow. Our members also enjoy hosting on-campus debate events, social gathering, and team parties throughout the year.
MISSION STATEMENT
The HWS Debate Team is dedicated to promoting debate at the highest level. We promote a culture of excellence, of critical thought and of strong teamwork. Our members are confident public speakers who continually hone their analytic and rhetorical skills to master the art of persuasion.
2020-2021 SCHEDULE
9/12-9/13: The 2020 HWS Round Robin
10/3-10/5: United States University Debating Championship (Hosted by HWS)
10/9-10/11: North American Championships (Univ. of British Columbia)
10/16-10/17: Hart House IV (Univ. of Toronto)
10/23-10/24: Yale IV
11/6-11/7: Huber Debates (Univ. of Vermont)
11/15-11/16: Oxford Womxn's Online Tournament
TBA: Oxford IV
TBA: Cambridge IV
Spring Semester TBD
PREVIOUS RESULTS
Won the 2017 US Eastern Regional Novice Championship
Advanced to the octo-finals of the 2016 US National Championship
Advanced to the finals of the 2016 Colgate Open
Won the 2016 Cornell IV
Won the 2015 Brad Smith Debate Tournament @ University of Rochester
Advanced to finals of Queens in 2015
Gerald "Buzz" Klinger '12 won Queens in 2014
Advanced to finals of Ottawa in 2014
Advanced to the finals of the 2013 Colgate Open
Advanced to the semi-finals of the 2013 US National Championships
Won the 2012 US National Championships
Advanced to the elimination rounds of the 2012 World Championships
Ranked 21st out of 396 teams at the 2012 World Championships
2012 Northeast Regional Champions
2011 Hart House IV Semifinals
2011 Yale IV Semifinals & 4th best speaker
2009 Northeast Regional Champions
THE INTERNATIONAL ROUND ROBIN @ HWS
Each April, HWS hosts an international tournament of champions.
Our round robin is second only to the World Championships in competitiveness.
16 teams and 15 judges from around the world come to HWS to compete and exchange ideas.
In the last three years, 22 nations have been represented at the HWS Round Robin.
Internationally renowned speakers give lectures to the debaters.
World champions regularly come to HWS because of this competition.
The best debaters in the world compete each year to earn a place at the HWS tournament.
THE FALL CLASSIC
Each fall, HWS hosts a regional debate tournament.
The Fall Classic attracts many of the best teams in the Northeastern US and Canada.
Over 100 debaters and judges participate.
Members of the HWS Debate Team run the tournament and do most of the judging.
New HWS debaters may participate as swing teams, if necessary.
PEOPLE
President: Reed Herter
I am a philosophy major and hoping to attend law school post-graduation. I joined the team in my freshman year, where I gained the skills in speaking and argumentative thought processes that are helpful to debate. Beyond that, the connections I made with my teammates and coaches from tournaments and practices as well as traveling when possible helped me to become passionate about the team. It is a large part of the reason I attend Hobart and William Smith Colleges and is a not only helpful but fun part of my time on campus.
Vice President: Sreyan Kanungo
Eight years ago, I joined my high school's debate club because I needed an extracurricular activity that my mother approved of. According to her, video games were not good enough. As much as I hate to admit it, she was right. Debate gave me most of the good things I have had in my life, from my first leadership role in high school to a chance to represent my country at a global stage. I got to travel around the world with a purpose and made great friends along the way. Most importantly, it helped me get a scholarship that made my dream of attending a liberal arts college in the US a reality. While from afar, debating may look like a daunting activity that is only accessible to people who a know lot about the world, in reality, it is a journey that helps you be the person you want to be. It keeps you sharp and helps you see the world in a different light. It is an activity like no other, and I am glad I can call myself a debater.
Treasurer and Travel Tzar: Eesha Anjum
I am the Treasurer and Travel Tzar for the HWS debate team. I started debating in high school and continued in college. Here at HWS, the biggest reason why I became part of the debating community and stayed is because of the sense of community and belonging the debate team gives me. Debates have taught me that it is okay not to know things, but it is not okay to shy away from something when you know them. Hope you join us this fall!
Secretary: William Koepp
The very first time I went to a debate meeting, I tried to walk out after two minutes. After being told to stay by five people I am glad I listened. Each day in Debate has given me two wonderful things, deep friendships and incredible speaking and reasoning skills. Remember all those fun road trip movies that show friends making an odyssey through unfamiliar lands and forming deep bonds? It is just like that every time we travel for a tournament during a normal semester. At the beginning of last year, I was nervous to give even a one-minute speech to my family and now I regularly spend seven minutes sounding off impromptu speeches to rooms of complete strangers. I hope one day, as my skills increase, I will even be able to go to worlds with the rest of the HWS Debate team.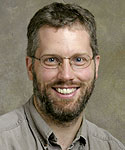 Director of Debate: Eric Barnes
Eric started debating in 9th grade and it changed his life. He is now an associate professor of philosophy at HWS, where he revived the Debate Team in 2004. His research is about moral theory, applied ethics and competitive debate. In 2007, he invented the Round Robin format for British Parliamentary debate, and the HWS Round Robin has served as a laboratory for debate research as well as a venue for high quality debating. Eric is a firm believer that debate is a centrally important element of a strong liberal-arts education. He is committed to improving the activity of competitive debate by promoting both better arguments and better ways to run tournaments.
Assistant Coach: Marlene Pierce
Marlene found debate in her first year of college and she never looked back. She has been heavily involved in debate all over the continental US and is happy to now be able to call the East Coast home. As a coach, her goal is to use debate to help students express themselves and gain the life skills needed to excel in whatever line of work they might choose to pursue. She is a big believer that debate can open doors both literally and ideologically for those who participate in it. She loves working with the HWS team and is incredibly proud of the progress and talent each member has displayed.
CONTACT
If you are interested in joining the Debate Team, just come to one of our meetings!
Contact William Koepp to be added to our mailing list.
Letter from Eric Barnes - July 28, 2020