Summer Session
Summer Session 3-Week runs from June 22 to July 10, 2020. Summer Session 5-Week runs from June 22 to July 24, 2020. Current students and non-matriculated students may take a maximum of one course during 3-Week or two courses during 5-Week with an HWS faculty member. 3-Week session classes meet three hours a day, five days a week; 5-Week sessions meet two hours a day, five days a week. Classes are scheduled in the mornings or afternoons.
The tuition for courses is $3,000 for current HWS students, including graduating seniors, and non-matriculated students. All 2020 Summer Program courses will be offered remotely and students will not be in residence on campus. All students will be covered under the Credit/No Credit grading policy enacted for Spring 2020, and therefore may elect to turn any or all summer 2020 courses to C/NC after they have received their letter grade(s).
HWS matriculated students can register through their HWS PeopleSoft account. Non-matriculated students should fill out a non-matriculated student application form and send it to Associate Dean for Curricular Initiatives and Development David J. Galloway at galloway@hws.edu.
For Maymester courses, click here.
Summer Session-3 Courses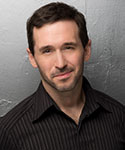 AMST 207 Baseball and America, Chris Hatch
This class focuses on baseball and its relationship to American culture. For a long time, baseball has been the quintessential American game. In this class, we will examine the role(s) of technology, media, culture, and nationalism in explaining the unique role of baseball to the American identity.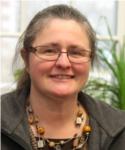 EDUC 203 Children With Disabilities, Mary Kelly
The intent of this course is for students to develop a thorough understanding of and sensitivity to children and youth who experience disabilities. The course examines the following questions: How does society determine who is considered disabled? What impact does labeling have on children's lives? How special is special education? What are the various disabilities children may experience? How do children with disabilities fit in the mainstream of American life?
MDSC 313 Global Cinema, Lisa Patti
This course investigates contemporary global cinema, charting the boundaries of the term global cinema as a critical and industrial framework. What is global cinema? Why do some films circulate internationally while others remain fixed within national or regional cultures? How have new media modes of distribution like instant streaming shaped global cinema? Through a focus on the politics and economics of film distribution, we will explore global cinema and its intersections with various national cinemas, including the cinemas of the US, Italy, India, China, Mexico, Japan, Senegal, Iran, Peru, and Canada, among others. We will consider the impact of international film festivals, trade policies, immigration, transnational stardom, piracy, translation, and censorship on contemporary global cinema.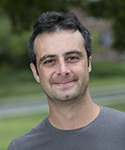 PSY 299 Sensation and Perception, Dan Graham
Perception of the world through the senses is one of the most sophisticated yet least appreciated accomplishments of the human brain. This course explores how people experience and understand the world through the senses, using frequent classroom demonstrations of the perceptual phenomena under discussion. The course introduces the major facts and theories of sensory function and examines the psychological processes involved in interpreting sensory input, as well as the evolutionary foundations of human perception. The primary emphasis is on vision, though other senses are considered as well. Prerequisite: PSY 100.
Summer Session-5 Courses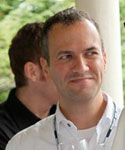 ARCS 300 Architecture Design Studio, Jeffrey Blankenship
This course, a vertical studio, is an introduction the design process as a method of inquiry, focused study and innovative problem solving. Emphasizing conceptual design, student projects may explore site design, building design, interiors and lighting, object or product design, installation art, garment design, and other topics. Students will learn to work interactively on their projects, gain familiarity with formal design principles, and work at multiple scales. Lessons in precision drawing, modeling, and design work flow will be integrated into project work. Students may repeat this course.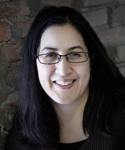 ARTS 166 Intro to Video I, Christine Chin
An introduction to creating art with moving images using digital video cameras and nonlinear (digital) editing. Students produce a group of short works, which are contextualized by viewing and discussion of historical and contemporary video works. Emphasis will be placed on creating conceptual works that engage artists and audience in a deeper understanding of current issues and human experience. Additional techniques that may be used and discussed include stop-motion animation, sound, and installation.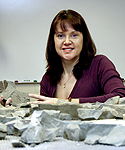 GEO 207 Environmental Statistics, Nan Arens
Investigation design and statistical analysis of data are intimately linked. This course will explore these facets of the scientific process iteratively. We will examine probability and sampling, study and data integrity, hypothesis generation and testing, and data analysis using descriptive statistics, t-tests, chi-squared applications, one-and two-way analysis of variance, correlation, time series analysis and linear regression. We will also introduce multivariate methods of data structure exploration, Students will practice concepts by designing investigations in the realms of Earth and environmental science, gathering and/or assembling data form other sources and analyzing it using the R statistical computing environment. Prerequisite: One 200-level course in the Natural Sciences.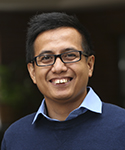 MDSC 130 Intro to Global Animation, Iskander Zulkarnain
This course will introduce students to global culture of animation. Students will learn fundamental methods and approaches to analyze animation as an object and a culture through case studies and hands-on approaches. Overall, this course will help students to understand and appreciate the circulation of animation as a global media culture.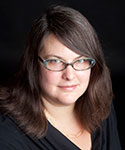 MDSC 208 American Cinema, Leah Shafer
American Cinema is an historical survey of the Hollywood studio system from its formation in 1914 to the present. It also surveys the complex, fluid interrelationships between the nonprofit and for profit sectors of the film industry by exploring documentary and experimental work. The course analyzes ways that the economic practices, organizational structures, management hierarchies, marketing strategies, exhibition strategies, labor issues, and aesthetic formations of the studio system, documentary, and experimental film have changed over different historical periods and formations. The course investigates the rise of Hollywood, the golden age of the studio system, the advent of the Production Code, the relationship between Hollywood and the US government during the second World War, the Paramount decree and the break up of the studio system, the rise of the New Hollywood, the development of global Hollywood, and the corporatization of 'independent' cinema in the 1980s and l990s. The course explores how Hollywood, documentary and experimental film are intertwined.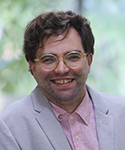 POL 110 Intro to American Politics, Ricky Price
This course examines the capability of the American political system to respond to the needs of all its citizens. It looks at historical origins, basic institutions, distribution of power, popular influence, political parties, social movements, the relationship of capitalism to democracy, and inequalities based on class, race, and gender.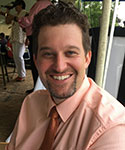 PSY 205 Adolescent Psychology, Brien Ashdown
This course examines the developmental processes and social forces that contribute to adolescence as a distinct part of the life span. Emphasis is placed on major theories, research findings, and the biological, cognitive, and social changes that occur during adolescence. This course also focuses on contextual influences (i.e., the family, peers, schools, neighborhoods, the media) on development and issues such as intimacy, identity, sexuality, autonomy, and psychological problems (e.g., eating disorders, depression, antisocial behavior). Students can take either Psy 203 or Psy 205 (not both), and exceptions can be considered on a case by case basis.
Contact
David J. Galloway
Associate Dean for Curricular Initiatives and Development and Associate Professor of Russian Area Studies
Phone: (315) 781-3304
E-Mail: galloway@hws.edu
Important Dates
Registration Period: April 6-May 8. For more information, click here.
Late registration for courses may be permitted if seats remain. Please contact Dean Galloway at the email above.
First day of classes Summer 3-week and Summer 5-week: June 22
Last day to drop/add a course (3-week): June 22
Last day to drop/add a course (5-week): June 23
Last day to withdraw from a course (3-week): July 10
Last day to withdraw from a course (5-week): July 24
Last day of classes Summer 3-week: July 10
Last day of classes Summer 5-week: July 24
Last day to submit incomplete grades: September 4
Please note: All 2020 Summer Program courses will be offered remotely and students will not be in residence on campus.
Additional Financial Info
Refund Policy
Notification of withdrawal and requests for refunds must be made in writing and addressed to the appropriate Dean. A full refund will be given to students who withdraw before the second day of classes (for Maymester and Summer-3) or before the third day of classes (for Summer-5). After these deadlines, the refund of tuition and return of federal and education loans and other sources of payments are prorated based upon the percentage of the term that the student is enrolled. If the student is enrolled past 60% of the term, there is no refund of costs of attendance. The official withdrawal date used by the appropriate Deans Office will be used to determine the prorated refund.
Loan Information
Students taking one class in the summer can apply for a private alternative loan to assist with the costs. Students taking two classes in the summer can have a parent apply for a federal parent loan or a private alternative loan to assist with the costs.

For more information regarding summer aid options, please contact the Financial Aid Office at 315-781-3315.