Summer Session
Summer Session runs from June 11 to July 13, 2018. Current students and non-matriculated students may take one or two courses with an HWS faculty member for two hours, five days a week. Classes are scheduled in the mornings, with afternoons and evenings for class preparation, projects and assignments.
The tuition for courses is $3,000 per course for current HWS students, including graduating seniors, and non-matriculated students. Room and board are extra, and campus housing and facilities will be available.
HWS matriculated students can register through their HWS PeopleSoft account. Non-matriculated students should fill out a non-matriculated student application form and send it to Interim Provost and Associate Professor of Political Science DeWayne Lucas at lucas@hws.edu.
2018 COURSES
The following classes meet Monday – Friday, 8:30-10:26 a.m.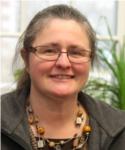 EDUC 306 Technology and Children with Disabilities, Mary Kelly
This course will actively explore the user of assistive technology (AT) and universal design (UD) for children with disabilities. We will focus on social, legal, and ecological factors relating to the use of AT and UD in education and community settings. Participants will explore various technologies from non-electronic "low-tech" to "high-tech" devices, and learn strategies to assess AT and the strengths and needs of children with disabilities. We will examine issues of mobility, speech communication, independent living and self-determination, along with Universal Design principles. Participants will have hands-on opportunities to use AT. This course substantially addresses the Social Inequality Goal and partially addresses the Ethical Judgment Goal.
MATH 114 Mathematics for Informed Citizenship, John Lasseter
This course explores the uses and abuses of numbers in a wide variety of areas. The modern world is built of numbers. In science, medicine, business, politics, and even culture, numbers are used to bolster claims and debunk conventional wisdom. A deeper understanding of the mathematics behind these arguments can help us determine what to trust and when to doubt, teach us how to weigh the risks versus rewards, and allow us to come to group with the vast scale of the universe and the national debt.
Mathematical topics will include randomness, basic statistics, linear regression, inference and nonlinearity. An emphasis is placed on critical engagement with numerical evidence and mathematical thinking as deployed in the culture at large. The course has significant writing component. This course substantially addresses the Quantitative Reasoning goal.
The following classes meet Monday – Friday, 11 a.m. -12:56 p.m.
ENTR 101 Entrepreneurial Leadership, Kevin Renshler
As technology and globalization continue to spur interconnectedness, leaders must navigate tumultuous environments where change is rapid, discontinuous and unpredictable. Innovation, ingenuity and an ability to add value by solving problems are necessary. This course will examine the attributes required of successful entrepreneurs in contemporary leadership roles. Students will learn how to take an idea to impact. They will consider important concepts, such as ethics, sustainability, economic Darwinism, and managing uncertainty. They will discuss product invention, service implementation, economic choice, risk and return, scale and scope, value creation, and small business generation. As a significant course assignment, students will develop a strategic plan for a product, service or startup or organization that is worthy of implementation.
Additional Financial Information
Refund Policy
Notification of withdrawal and requests for refunds must be made in writing and addressed to the appropriate Dean with copies to the Student Accounts Office. A full refund will be given to students who withdraw after tuition, room, and board have been paid, but who withdraw prior to registration and the second day of classes. After the second day of classes, the refund of tuition, room, board, and return of federal and education loans and other sources of payments, are prorated based upon the percentage of the Summer term that the student is enrolled. If the student is enrolled past 60% of the Summer term, there is no refund of costs of attendance, and no loans will be returned to the grantors. The official withdrawal date used by the appropriate Deans Office will be used to determine the prorated refund.
Loan Information
Students taking one class in the summer can apply for a private alternative loan to assist with the costs. Students taking two classes in the summer can have a parent apply for a federal parent loan or a private alternative loan to assist with the costs.

For more information regarding summer aid options, please contact the Financial Aid Office at 315-781-3315.
Contact
DeWayne Lucas
Interim Provost and Associate Professor of Political Science
Phone: 315-781-3304
E-Mail: lucas@hws.edu
Important Dates
Registration Period: March 26 – May 4. For more information, click here.
First day of classes: June 12
Last day to drop/add a course: June 14
Last day to withdraw from a course: July 6
Last day to change grade status (graded to CR/DCR/NC): July 6
Last day of classes: July 13
Last day to change incomplete grades: September 7
Estimated Costs
(Estimated costs are for current students for five weeks of services)
Campus housing and food for five weeks: $1,504