Summer Session
Summer Session 3-Week runs from June 22 to July 10, 2020. Summer Session 5-Week runs from June 22 to July 24, 2020. Current students and non-matriculated students may take a maximum of one course during 3-Week or two courses during 5-Week with an HWS faculty member. 3-Week session classes meet three hours a day, five days a week; 5-Week sessions meet two hours a day, five days a week. Classes are scheduled in the mornings or afternoons.
The tuition for courses is $3,000 for current HWS students, including graduating seniors, and non-matriculated students. All 2020 Summer Program courses will be offered remotely and students will not be in residence on campus. All students will be covered under the Credit/No Credit grading policy enacted for Spring 2020, and therefore may elect to turn any or all summer 2020 courses to C/NC after they have received their letter grade(s).
HWS matriculated students can register through their HWS PeopleSoft account. Non-matriculated students should fill out a non-matriculated student application form and send it to Associate Dean for Curricular Initiatives and Development David J. Galloway at galloway@hws.edu.
For Maymester courses, click here.
Summer Session-3 Courses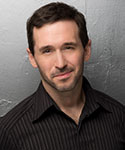 AMST 207 Baseball and America, Chris Hatch
This class focuses on baseball and its relationship to American culture. For a long time, baseball has been the quintessential American game. In this class, we will examine the role(s) of technology, media, culture, and nationalism in explaining the unique role of baseball to the American identity.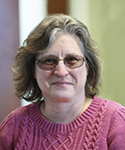 BIOL 150 Foundations of Biology (Epidemics), Sigrid Carle
This introductory course provides a conceptual framework for non-majors to learn biology through contemporary topics such as human diseases, climate change, food systems, conservation, or human reproductive technologies. Each section of this course introduces key biological principles including the process of evolution through natural selection; the central role of DNA, RNA, and proteins in living organisms; and the inheritance of genetic information. Through course readings, discussions and assignments, students will develop skills of scientific thinking and literacy. Typical readings: Campbell Biology: Concepts & Connections or equivalent biology texts, scientific articles and media content. Topic: Epidemics. This course will explore biology through the lens of epidemics caused by viruses, bacteria, and other organisms. We will discuss how each disease-causing agent infects humans and replicates by examining these processes at the DNA, RNA, and protein levels. The relationship between human genes and disease resistance will be explored and provide a foundation for understanding human and viral evolution. Bring content knowledge from your major and/or minor since this course will have a strong focus on discussions, the current COVID-19 epidemic, and diseases in the context of other disciplines such as history, philosophy, and religious studies.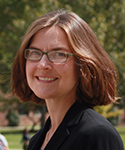 ECON 198 Business Law, Beth Kinne
This course introduces students to a variety of legal topics relevant to conducting business in the United States, including a basic overview of the U.S. legal system and introductions to key concepts in the law of tort and contract, business organizations, product liability, intellectual property, and secure transactions. Skill development will focus on fluency with legal terminology, structure of legal reasoning, and the ability to locate key sources of law – state and federal statutes, court opinions, municipal code – in the public realm and within proprietary legal databases.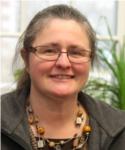 EDUC 203 Children With Disabilities, Mary Kelly
The intent of this course is for students to develop a thorough understanding of and sensitivity to children and youth who experience disabilities. The course examines the following questions: How does society determine who is considered disabled? What impact does labeling have on children's lives? How special is special education? What are the various disabilities children may experience? How do children with disabilities fit in the mainstream of American life?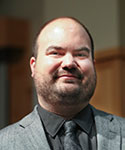 ENTR 120 Economic Principles, Craig Talmage
The course seeks to provide students with the foundational understanding of microeconomic theory necessary to pursue entrepreneurial enterprises in contemporary markets. Students will acquire the analytical tools for solving complex organizational or policy issues. Key topics will include: economic principles guiding various types of organizations; rational behavior; competition vs. monopoly power; simple game theory; pricing strategies; and production costs and behavior in the short and long-term. This course will be more applied than a traditional intro to economics class, relying on entrepreneurial case studies and news reports as appropriate.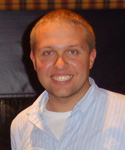 GEO 182 Introduction to Meteorology, Nick Metz
The influence of weather and climate affect our daily activities, our leisure hours, transportation, commerce, agriculture, and nearly every aspect of our lives. In this course many of the fundamental physical processes important to the climate system and responsible for the characteristics and development of weather systems will be introduced. We will examine the structure of the atmosphere, parameters that control climate, the jet stream, large-scale pressure systems, as well as an array of severe weather phenomena including hurricanes, tornados, thunderstorms and blizzards. Upon completion of this course, we will have developed: (a) a foundation of basic scientific inquiry (b) a basic comprehension of the physical processes that govern weather and climate, and (c) an understanding of the elements of weather and climate that are most important to society. No prerequisites for summer session.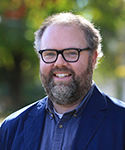 HIST 111 Topics in Intro Amer. History, Matt Crow
These courses investigate different topics, but they all explore critical episodes or themes in American history to help you: 1) understand the complex nature of the historical record; 2) engage in historical inquiry, research, and analysis; 3) craft historical narrative and argument; and 4) practice historical thinking in order to better understand and engage with present-day society. Prerequisites: none.
MDSC 313 Global Cinema, Lisa Patti
This course investigates contemporary global cinema, charting the boundaries of the term global cinema as a critical and industrial framework. What is global cinema? Why do some films circulate internationally while others remain fixed within national or regional cultures? How have new media modes of distribution like instant streaming shaped global cinema? Through a focus on the politics and economics of film distribution, we will explore global cinema and its intersections with various national cinemas, including the cinemas of the US, Italy, India, China, Mexico, Japan, Senegal, Iran, Peru, and Canada, among others. We will consider the impact of international film festivals, trade policies, immigration, transnational stardom, piracy, translation, and censorship on contemporary global cinema.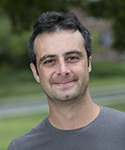 PSY 299 Sensation and Perception, Dan Graham
Perception of the world through the senses is one of the most sophisticated yet least appreciated accomplishments of the human brain. This course explores how people experience and understand the world through the senses, using frequent classroom demonstrations of the perceptual phenomena under discussion. The course introduces the major facts and theories of sensory function and examines the psychological processes involved in interpreting sensory input, as well as the evolutionary foundations of human perception. The primary emphasis is on vision, though other senses are considered as well. Prerequisite: PSY 100.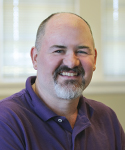 RUSE 120 Sport and Ideology, David Galloway
This course examines the intersection of ideology and sport in multiple forms. Beginning with a broad introduction to the major issues in the application of questions regarding gender, race, class, and ideology to sport, we will primarily view sport as ideological struggle through the 20th century Olympic games movement and the contest between the Soviet and Eastern Bloc nations and the U.S., though we will also consider the larger context of sport as a window to social issues. We will use a variety of primary materials, including monographs, articles, interviews, documentaries, and feature films. All materials will be read in English. This is a no-cost books/materials course.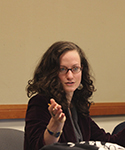 WRRH 100 Writer's Seminar, Hannah Dickinson
This course is for students in any major who want to become successful as college writers. By honing skills in critical reading and thinking, students are introduced to analysis and argumentation in order to consider their ideas within the context of academic writing and their own lives. Students develop writing techniques through composing and revising narratives, analytical essays, and guided research projects. The course focuses on writing individually and in collaboration with peers, the instructor, and other student support (Writing Colleagues or CTL Writing Fellows) through an emphasis on the process of invention, drafting, and revision.
Summer Session-5 Courses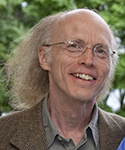 AFS 211 Black Earth, James McCorkle
Writing about nature-whether from the tradition of the sublime or as an expression of American potentiality or from the perspective of eco-criticism-has excluded considerations of the contributions of African-Americans. What concepts of nature and one's interaction with nature that survived the Middle Passage, the relationship of slavery, migration, and rural and urban life as well as contemporary appraisals of the environment will be among the topics considered. In particular, through literary works-whether essays, novels, or poems-environmental concerns and approaches to nature are addressed. The course proposes there is a decided and profound tradition within the African-American community of addressing nature that both parallels and is quite distinct from European traditions. Secondly, the course proposes to examine the conjunction of discrimination and environmental degradation, that the bifurcation of humans from nature is intrinsically linked to social injustice and inequality.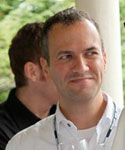 ARCS 300 Architecture Design Studio, Jeffrey Blankenship
This course, a vertical studio, is an introduction the design process as a method of inquiry, focused study and innovative problem solving. Emphasizing conceptual design, student projects may explore site design, building design, interiors and lighting, object or product design, installation art, garment design, and other topics. Students will learn to work interactively on their projects, gain familiarity with formal design principles, and work at multiple scales. Lessons in precision drawing, modeling, and design work flow will be integrated into project work. Students may repeat this course.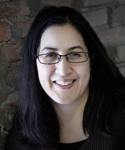 ARTS 166 Intro to Video I, Christine Chin
An introduction to creating art with moving images using digital video cameras and nonlinear (digital) editing. Students produce a group of short works, which are contextualized by viewing and discussion of historical and contemporary video works. Emphasis will be placed on creating conceptual works that engage artists and audience in a deeper understanding of current issues and human experience. Additional techniques that may be used and discussed include stop-motion animation, sound, and installation.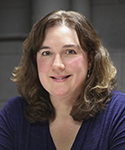 BIOL 150 Foundations of Biology (Biology in the Courtroom) , Kristy Kenyon
This introductory course provides a conceptual framework for non-majors to learn biology through contemporary topics such as human diseases, climate change, food systems, conservation, or human reproductive technologies. Each section of this course introduces key biological principles including the process of evolution through natural selection; the central role of DNA, RNA, and proteins in living organisms; and the inheritance of genetic information. Through course readings, discussions and assignments, students will develop skills of scientific thinking and literacy. Typical readings: Campbell Biology: Concepts & Connections or equivalent biology texts, scientific articles and media content. Topic: Biology in the Courtroom. The technology of genetic testing has rapidly spread across many domains of society with wide-ranging implications in medicine, public policy and legal systems. Lawyers and scientists debate whether individuals or businesses can hold patents on biological "products" such as DNA. Companies, such as 23andMe offer direct-to-consumer services, using marketing tools focused on personal health and identity. The development of searchable databases of human genetic information raises questions about privacy and access. The COVID-19 pandemic demonstrates the power and perils of genetic testing within and across nations. In this course, students will learn biological concepts about DNA, genes, genomes, and evolutionary connections that inform these technological advances. In addition, students will discuss and debate ideas from a variety of texts (e.g. Supreme Court cases) and media sources as we consider the diverse ways that biology impacts human societies.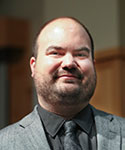 ENTR 220 Soc Innovation for the Entrepreneur, Craig Talmage
This course considers the two convergent streams of conceptual thought, activity, and impact associated with the emerging field of social innovation and entrepreneurship. First, we will discover who are social entrepreneurs defined as change agents and pioneers of social innovation. We will together try to understand the knowledge, courage, hope, dreams, personalities, cognition thought-patterns, behaviors, strategies, processes, and acumen of today's social entrepreneurs. Second, this understanding leads to our thinking about the application of entrepreneurship principles to social issues. Furthermore, the uniqueness of the nonprofit form in relationship to government and commercial enterprises is acknowledges, so that students may learn of the importance of social enterprise. Social enterprise- the second major stream of content for the course-utilizes earned income strategies to serve social missions. Students will explore, debate, and question whether purpose and profit can go together.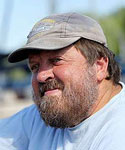 ENV 200 Environmental Science, John Halfman
This course focuses on the science behind and plausible scientific solutions to pressing environmental issues like population growth, ecosystems, exotic species, resource use, e.g., soil, mineral, water and energy resources, and the impact of their use on the planet, i.e., global warming, acid rain, pollution, toxicity, and waste disposal.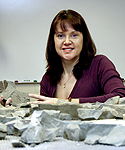 GEO 107 Statistics for Citizens, Nan Crystal Arens
Statistics surround us: Politicians tell us that...""half of all Americans earn less than the median income..."" The weather forecaster says there's a 30% chance of rain This course will explore the path from data to inference using basic descriptive statistics, data visualization and inferential tests such as t-tests, ANOVA, correlation and linear regression. Students will experience these ideas through a series of hands-on experimental and observational projects. They will visualize and analyze data in the R statistical computing environment. Offered summer session only.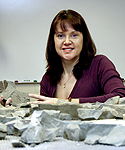 GEO 207 Environmental Statistics, Nan Arens
Investigation design and statistical analysis of data are intimately linked. This course will explore these facets of the scientific process iteratively. We will examine probability and sampling, study and data integrity, hypothesis generation and testing, and data analysis using descriptive statistics, t-tests, chi-squared applications, one-and two-way analysis of variance, correlation, time series analysis and linear regression. We will also introduce multivariate methods of data structure exploration, Students will practice concepts by designing investigations in the realms of Earth and environmental science, gathering and/or assembling data form other sources and analyzing it using the R statistical computing environment. Prerequisite: One 200-level course in the Natural Sciences.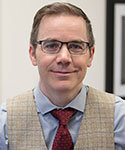 GERE 206 Madness in Modernity, Eric Klaus
The first decades of the 20th century constituted a period of great uncertainty that was felt across Europe. At this time, artists experimented with novel ways of articulating the uneasiness and angst that they themselves experienced and that they witnessed in their surroundings. The course focuses on the German-speaking countries of Europe and investigates the ways in which the art of that period registers potentially devastating shifts in the social, cultural, and epistemological tenets that define modern life. Students also integrate texts, paintings, and film into their inquiry.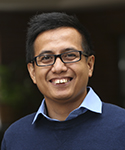 MDSC 130 Intro to Global Animation, Iskander Zulkarnain
This course will introduce students to global culture of animation. Students will learn fundamental methods and approaches to analyze animation as an object and a culture through case studies and hands-on approaches. Overall, this course will help students to understand and appreciate the circulation of animation as a global media culture.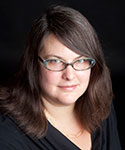 MDSC 208 American Cinema, Leah Shafer
American Cinema is an historical survey of the Hollywood studio system from its formation in 1914 to the present. It also surveys the complex, fluid interrelationships between the nonprofit and for profit sectors of the film industry by exploring documentary and experimental work. The course analyzes ways that the economic practices, organizational structures, management hierarchies, marketing strategies, exhibition strategies, labor issues, and aesthetic formations of the studio system, documentary, and experimental film have changed over different historical periods and formations. The course investigates the rise of Hollywood, the golden age of the studio system, the advent of the Production Code, the relationship between Hollywood and the US government during the second World War, the Paramount decree and the break up of the studio system, the rise of the New Hollywood, the development of global Hollywood, and the corporatization of 'independent' cinema in the 1980s and l990s. The course explores how Hollywood, documentary and experimental film are intertwined.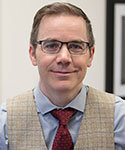 MDSC 209 German Cinema, Eric Klaus
This course will introduce students to major periods and themes of German cinema and the historical contexts that gave rise to them. Some examples include silent ""Orientals"" and expressionist film in the Weimar Era to the propaganda film of Hitler's Third Reich, postwar cinema that sought to reconstruct and rewrite national identity to transnational and queer cinema that sought to unhinge essentialism from German identity, or the work of the great auteurs of New German Cinema and Turkish-German Cinema. By drawing out the complex relationship between politics and film, we will learn to appreciate and interrogate the role that film has played in shaping and being shaped by German history, society, and culture. (not open to students who have taken GERE 104)
MNST 101 College Men, Chip Capraro
This course looks at the gendered lives of college men as they experience campus life in their quest for manhood. It fulfills the introductory level requirement for the Men's Studies minor. Men's Studies is an interdisciplinary field concerned with men's identity and experience and the social construction of masculinity. In that context, college occupies the critical social and developmental space between boyhood and manhood for many men. College, then, is both a site of learning and a site of gender formation. And, while college men are shaped by their learning environment, historically, they also have shaped their learning environment-- with consequences for themselves and all students, however gender identified. This course begins with a historical introduction, outlining the creation of ¿campus life¿ more than a century ago by college men as they occupied residential colleges, including HWS. It then moves forward to the present, encompassing critical issues in campus life today that are also woven into men's quest for manhood: the social construction of gender in the college experience, athletics, curriculum, fraternities, sexualities, men's health and wellness (including alcohol and substance use and abuse), violence, diversity among men (multiple, positive ways of being a man on campus), and campus activism. From the point of view of those issues, the course is an exploration of men's social power on campus, but, also, an inquiry into the sense of personal powerlessness men sometimes feel. All students-- however gender identified--will benefit from this learning experience as they increase their understanding of campus life and their own identities. The course also introduces students to various interdisciplinary methods encompassed by the field of Men's Studies.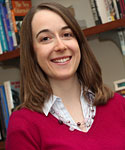 PHIL 152 Cont. Issues: Phil & Feminism, Karen Frost-Arnold
This course examines both the ways in which philosophical concepts and methodologies have influenced contemporary thinking about gender and the ways in which feminist viewpoints have challenged many traditional philosophical ideas. Among the topics discussed are: marriage, sexuality, prostitution, human trafficking, affirmative action, and the connections between feminism and other liberation movements.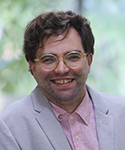 POL 110 Intro to American Politics, Ricky Price
This course examines the capability of the American political system to respond to the needs of all its citizens. It looks at historical origins, basic institutions, distribution of power, popular influence, political parties, social movements, the relationship of capitalism to democracy, and inequalities based on class, race, and gender.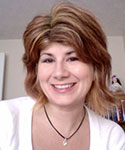 PSY 201 Psychology Statistics, Michelle Rizzella
A survey of basic procedures for the analysis of psychological data. Topics in this course include basic uni-variate and bi-variate descriptive statistics, hypothesis testing, and a variety of analyses used to examine data of single group, between group, and factorial designs.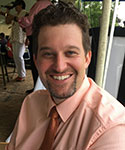 PSY 205 Adolescent Psychology, Brien Ashdown
This course examines the developmental processes and social forces that contribute to adolescence as a distinct part of the life span. Emphasis is placed on major theories, research findings, and the biological, cognitive, and social changes that occur during adolescence. This course also focuses on contextual influences (i.e., the family, peers, schools, neighborhoods, the media) on development and issues such as intimacy, identity, sexuality, autonomy, and psychological problems (e.g., eating disorders, depression, antisocial behavior). Students can take either Psy 203 or Psy 205 (not both), and exceptions can be considered on a case by case basis.
SJSP 101 Intro Community-Based Research, Katie Flowers/Craig Talmage
This course provides students with the research methods to engage in effective community-based research (CBR), and offers a comprehensive understanding and appreciation of the demography and history of Geneva and surrounding areas. Among the topics covered are the ethical and legal questions relevant to community-based research; methodologies for planning and implementing a CBR project; building relationships with community partners; and media for communication to and for the community.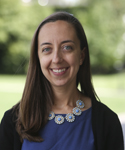 THTR 130 Acting I, Chris Woodworth
Non-actors often ask actors "how do you learn all those lines," thinking that the memorization process is the bulk of what it is to be an actor. This course will work to demystify the acting process and to introduce the beginning student to the craft of acting through the use of improvisation, theatre games, acting exercises, monologues and scene work. Instead of simply relying on their instincts, students will learn how to craft a performance through careful analysis of the character and the script with a special emphasis placed objective/action-based acting. Time will also be spent discussing how the techniques we learn about acting can help us in our pursuit of accomplishment in other professional settings such as job interviews, business presentations and public speeches. This course is a prerequisite for all other courses in acting and directing.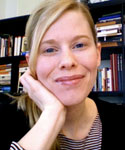 WMST 204 The Politics of Health, Jessica Hayes-Conroy
This course takes an interdisciplinary approach to the critical study of health politics, including the politics of gender, race and sexuality. Through the themes of social and environmental justice, students will explore the uneven distribution of health care and wellness both within the United States and beyond. Topics include the history of the women's health movement, breast cancer awareness campaigns, reproductive health and technologies, HIV/AIDS, feminist psychology, eating disorders, environmental health and toxicity, and more. In exploring these topics, feminist theory will serve as a lens through which we examine different experiences of illness and disease. At the same time, feminist pedagogy will serve as the model upon which we build our policy recommendations.
Contact
David J. Galloway
Associate Dean for Curricular Initiatives and Development and Associate Professor of Russian Area Studies
Phone: (315) 781-3304
E-Mail: galloway@hws.edu
Important Dates
Registration Period: April 6-May 8. For more information, click here.
Late registration for courses may be permitted if seats remain. Please contact Dean Galloway at the email above.
First day of classes Summer 3-week and Summer 5-week: June 22
Last day to drop/add a course (3-week): June 22
Last day to drop/add a course (5-week): June 23
Last day to withdraw from a course (3-week): July 10
Last day to withdraw from a course (5-week): July 24
Last day of classes Summer 3-week: July 10
Last day of classes Summer 5-week: July 24
Last day to submit incomplete grades: September 4
Please note: All 2020 Summer Program courses will be offered remotely and students will not be in residence on campus.
Additional Financial Info
Refund Policy
Notification of withdrawal and requests for refunds must be made in writing and addressed to the appropriate Dean. A full refund will be given to students who withdraw before the second day of classes (for Maymester and Summer-3) or before the third day of classes (for Summer-5). After these deadlines, the refund of tuition and return of federal and education loans and other sources of payments are prorated based upon the percentage of the term that the student is enrolled. If the student is enrolled past 60% of the term, there is no refund of costs of attendance. The official withdrawal date used by the appropriate Deans Office will be used to determine the prorated refund.
Loan Information
Students taking one class in the summer can apply for a private alternative loan to assist with the costs. Students taking two classes in the summer can have a parent apply for a federal parent loan or a private alternative loan to assist with the costs.

For more information regarding summer aid options, please contact the Financial Aid Office at 315-781-3315.