Summer Session
Summer Session runs from June 21 to July 23, 2021. Current students and non-matriculated students may take a maximum of two courses with an HWS faculty member. Classes meet two hours a day, five days a week. Classes are scheduled in the mornings or afternoons.
The tuition for courses is $3,000 for current HWS students, including graduating seniors, and non-matriculated students. Courses will be taught in one of three modalities: in-person, remote, or hybrid, depending on the instructor's preference. Modality is listed with each course in the pdf link below ("Summer Session Courses Offered") or may be found in the PeopleSoft course listing.
HWS matriculated students can register through their HWS PeopleSoft account. Non-matriculated students should fill out a non-matriculated student application form and send it to Jamie MaKinster at MaKinster@hws.edu.
Summer Session Courses Offered (PDF)
For Maymester courses, click here.
Summer Session Courses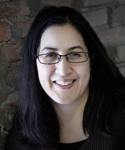 ARTS 166 Intro to Video I, Christine Chin
An introduction to creating art with moving images using digital video cameras and nonlinear (digital) editing. Students produce a group of short works, which are contextualized by viewing and discussion of historical and contemporary video works. Emphasis will be placed on creating conceptual works that engage artists and audience in a deeper understanding of current issues and human experience. Additional techniques that may be used and discussed include stop-motion animation, sound, and installation.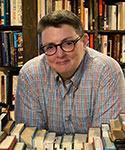 CHEM 102 Forensic Science, Christine de Denus
This course describes basic scientific concepts and technologies that are used in solving crimes. Students are introduced to a number of techniques such as mass spectrometry, gas chromatography, ultraviolet-visible spectroscopy, Fourier transform infrared spectroscopy, X-ray diffraction, high performance liquid chromatography and electrophoresis. Descriptions of how these analytical methods are used in many facets of forensic science such as drug analysis; toxicology; hair, fiber, and paint analyses; and fingerprinting are summarized. This course substantially addresses the scientific inquiry goal.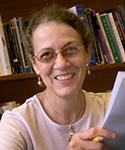 ENG 125 The Natural World, Middle Ages, Laurence Erussard
Under the guidance of Michael Amadori (sustainability program/students activities/ECOREP club), students will engage in hands-on activities. Ideally, Maymester students would learn to plant/transplant the seeds or seedlings, tend to the existing perennial plants (such as the strawberries) and herbs, care for the plants by weeding, watering, sarcling and pruning. Students in the Summer session would continue to tend the garden in the same way and harvest the fruits and produces as they ripen.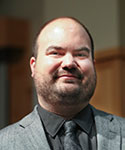 ENTR 201 Quantitative Tools, Craig Talmage
This course teaches the basic accounting, statistical, and Excel skills necessary for success in the Entrepreneurial minor. All of the examples will be done using Excel. The accounting techniques covered will include: accounting terminology; the accounting equation; how to prepare and analyze financial statements (the balance sheet, income statement, and statement of cash flows): operational costing considerations; cost behavior and cost-volume-profit analysis; differential analysis and product pricing; and budgeting. The statistical concepts which will be covered include: data collection; basic measures of summarizing data; presenting data in tables and charts; hypothesis formulation and testing; sampling techniques; normal distributions; and simple regressions techniques.tudents to understand and appreciate the circulation of animation as a global media culture.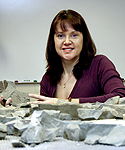 GEO 207 Environmental Statistics, Nan Crystal Arens
Investigation design and statistical analysis of data are intimately linked. This course will explore these facets of the scientific process iteratively. We will examine probability and sampling, study and data integrity, hypothesis generation and testing, and data analysis using descriptive statistics, t-tests, chi-squared applications, one-and two-way analysis of variance, correlation, time series analysis and linear regression. We will also introduce multivariate methods of data structure exploration. Students will practice concepts by designing investigations in the realms of Earth and environmental science, gathering and/or assembling data from other sources and analyzing it using the R statistical computing environment. Students should have a reliable laptop and understand its directory structure. Prerequisite: One 200-level course in the Natural Sciences.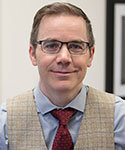 GERE 214 Berlin: a Cultural Biography, Eric Klaus
Berlin has been many things, has witnessed many things and has meant many things to many people. The capital of Germany has been built, expanded, razed, divided, and rebuilt again; the space has collected and stored the past in its streets and alleys, in its buildings and monuments, in its core and environs. By reading these spaces as texts, one can learn the story of Berlin, and, by extension, an important chapter of the story of the German nation. This will be our task - examining locations throughout the city to trace the process of how the city came to signify German identity at different points in history. Driving questions for the course will include how does space inform identity, both collective and individual; how sites of memory function to provide cultural continuity and how that continuity factors into the idea of the nation; to what extent can Berlin stand for a German identity?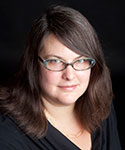 MDSC 200 Cultures of Advertising, Leah Shafer
Advertising is among the most pervasive forms of cultural representation in our global society. In this course, we approach advertisements as economic, aesthetic, and ideological forces whose analysis reveals crucial information about cultural attitudes and ideologies of their time and place. We will study the industrial and aesthetic history of advertising by analyzing advertising campaigns as well as their strategies, themes, and practices. Our materials will be drawn from both corporate and non-profit campaigns, global and local campaigns, and from anti-consumerist actions and other resistant practices. Our work will cover diverse media, including: print culture, television, film trailers, mobile marketing, social networking sites, and new media branding and marketing campaigns.
Contact
Jamie MaKinster
Associate Provost for Curricular Initiatives and Development and Professor of Education
Phone: (315) 781-3141
E-Mail: makinster@hws.edu
Important Dates
Registration Period: April 5-May 19, 2021. For more information, click here.
Late registration for courses may be permitted if seats remain. Please contact Jamie MaKinster at the email above.
First day of classes: June 21
Last day to drop/add a course: June 22
Last day to withdraw from a course: July 26
Last day of classes: July 23
Last day to submit incomplete grades: September 3
Additional Financial Info
Refund Policy
Notification of withdrawal and requests for refunds must be made in writing and addressed to the appropriate Dean. A full refund will be given to students who withdraw before the third day of classes. After this deadline, the refund of tuition and return of federal and education loans and other sources of payments are prorated based upon the percentage of the term that the student is enrolled. If the student is enrolled past 60% of the term, there is no refund of costs of attendance. The official withdrawal date used by the appropriate Deans Office will be used to determine the prorated refund.
Loan Information
Students taking one class in the summer can apply for a private alternative loan to assist with the costs. Students taking two classes in the summer can have a parent apply for a federal parent loan or a private alternative loan to assist with the costs.

For more information regarding summer aid options, please contact the Financial Aid Office at 315-781-3315.