Summer Session
Summer Session runs from June 17 to July 19, 2019. Current students and non-matriculated students may take one or two courses with an HWS faculty member for two hours, five days a week. Classes are scheduled in the mornings, with afternoons and evenings for class preparation, projects and assignments.
The tuition for courses is $3,000 per course for current HWS students, including graduating seniors, and non-matriculated students. Room and board are extra, and campus housing and facilities will be available.
HWS matriculated students can register through their HWS PeopleSoft account. Non-matriculated students should fill out a non-matriculated student application form and send it to Provost and Dean of Faculty DeWayne Lucas at lucas@hws.edu.
2019 COURSES
The following classes meet Monday – Friday, 8:30-10:26 a.m.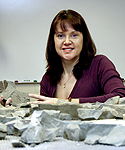 GEO 107 Statistics for Informed Citizens, Nan Crystal Arens
Statistics surround us: Politicians tell us that..."half of all Americans earn less than the median income..." The weather forecaster says there's a 30% chance of rain This course will explore the path from data to inference using basic descriptive statistics, data visualization and inferential tests such as t-tests, ANOVA, correlation and linear regression. Students will experience these ideas through a series of hands-on experimental and observational projects. They will visualize and analyze data in the R statistical computing environment. This course substantially addresses Quantitative Reasoning Goal and partially addresses the Scientific Inquiry Goal.
The following classes meet Monday – Friday, 11 a.m. -12:56 p.m.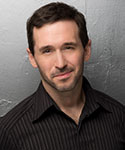 AMST 207 Baseball and America, Chris Hatch
This class focuses on baseball and its relationship to American culture. For a long time, baseball has been the quintessential American game. In this class, we will examine the role (s) of technology, media, culture and nationalism in explaining the unique role of baseball to the American identify. This course partially addresses the Social Inequality and the Cultural Differences Goals. The course also includes field trips in the afternoon and early evening.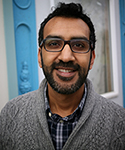 EDUC 201 Schooling and Social Equality, Khuram Hussain
This course traces a social and political history of American schooling. Beginning with the meteoric rise of formal schooling in the 19th century, the course examines how the common schooling movement radically transformed the economic and political significance of education in America. Next the course follows the schooling experiences of groups systemically targeted by policy makers: European immigrant, working class, Indigenous, Chicano/a, Black, new immigrant and women of each group. We shall seek to understand the significance of schooling for various communities as well as the reforms produced from resistance and contestation. This course substantially addresses the Social Inequality Goal and partially addresses the Cultural Differences Goal and the Ethical Judgment Goal.
Contact
DeWayne Lucas
Provost and Dean of Faculty
Phone: 315-781-3304
E-Mail: lucas@hws.edu
Important Dates
Registration Period: March 25 – May 3. For more information, click here.
First day of classes: June 17
Last day to drop/add a course: June 18
Last day to withdraw from a course: July 19
Last day to change grade status (graded to CR/DCR/NC): July 19
Last day of classes: July 19
Last day to submit incomplete grades: September 6
Estimated Costs
(Estimated costs are for current students for five weeks of services)
Summer session campus housing and food: $1,500**
**NOTE THAT SUMMER SESSION LODGING OPTIONS DO INCLUDE KITCHENS, A MEAL PLAN IS OPTIONAL
Summer Session lodging: $450
Summer Session meal plan: $1,050
Summer Session grand total for lodging and meals: $1,500
Questions can be directed to Erica Cooney-Connor, Director, Conferences and Events at (315) 781-3103 or econnor@hws.edu.
Additional Financial Info
Refund Policy
Notification of withdrawal and requests for refunds must be made in writing and addressed to the appropriate Dean with copies to the Student Accounts Office. A full refund will be given to students who withdraw after tuition, room, and board have been paid, but who withdraw prior to registration and the second day of classes. After the second day of classes, the refund of tuition, room, board, and return of federal and education loans and other sources of payments, are prorated based upon the percentage of the Summer term that the student is enrolled. If the student is enrolled past 60% of the Summer term, there is no refund of costs of attendance, and no loans will be returned to the grantors. The official withdrawal date used by the appropriate Deans Office will be used to determine the prorated refund.
Loan Information
Students taking one class in the summer can apply for a private alternative loan to assist with the costs. Students taking two classes in the summer can have a parent apply for a federal parent loan or a private alternative loan to assist with the costs.

For more information regarding summer aid options, please contact the Financial Aid Office at 315-781-3315.