MAYMESTER
Maymester runs from May 16 to June 5, 2018. Current students and non-matriculated students will be able to take one course with an HWS faculty member for 3.5 hours, five days a week. Classes are scheduled in the mornings, with afternoons and evenings for class preparation, projects and assignments.
The tuition for courses is $3,000 for current HWS students, including graduating seniors, and non-matriculated students. Room and board are extra, and campus housing and facilities will be available.
HWS matriculated students can register through their HWS PeopleSoft account. Non-matriculated students should fill out a non-matriculated student application form and send it to Interim Provost and Associate Professor of Political Science DeWayne Lucas at lucas@hws.edu.
2018 COURSES
All courses meet Monday through Friday, 9 a.m. - 12:30 p.m. (and include an 18 minute break).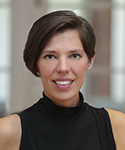 ARTH 110 Visual Culture, Angelique Szymanek
In a world increasingly dominated by images, learning to decipher visual works and perform visual analysis has become imperative. Through a multi-disciplinary perspective involving gender, cultural, and media studies, this course is an introduction to the history and concepts art, architecture, and visual culture of the late 20th-21st centuries. Throughout the course, we will address how to read images, what we can know from an image, and how to use images to better understand our own subjectivity. Ultimately, we will be studying the politics of looking and making images as practices that construct meaning within the social sphere in ways that bolster some identities while disempowering others. This course substantially addresses the Cultural Differences Goal.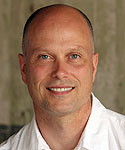 ARTS 105 Color and Composition, Nick Ruth
A perceptual approach to the study of color interaction and compositional dynamics, students work through a carefully structured series of problems designed to reveal empirically the nature of color interaction and relatedness and the fundamentals of good visual composition. Projects range from narrowly focused color problems to ambitious, expressive compositional inventions. This course substantially addresses the Artistic Process Goal.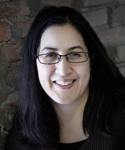 ARTS 165 Introduction to Imaging, Christine Chin
An introduction to the methods, materials, and history of photography. Lectures involve camera usage, lighting, wet-darkroom skills, digital darkroom techniques, digital printing, and pictorial composition. Weekly lectures on the history of photographically based imaging from 1839 to the present will illuminate the profound influence such methods have on the way we perceive reality. Access to either a 35mm film SLR camera or a digital SRL camera is required. This course substantially addresses the Artistic Process Goal.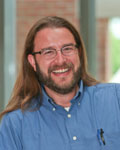 CHEM 199 Introduction to Fermentation Science, Joshua Newby
Fermentation can generically be defined as the process of the chemical breakdown of materials by microorganisms. This course will present a broad introduction to fermentation science placed in a context of local relevance. Thematic topics will include brewing, wine making, and spirit production. These topics will be explained through the lens of science, where chemistry and biology come together. In these areas, students will learn about the concepts of chemical structures and reactions, pH, equilibrium, metabolism, extraction, and distillation. Major themes of this course will be scientific literacy, questioning, and analysis. This course substantially addresses the Scientific Inquiry Goal.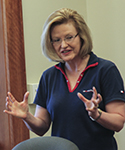 ECON 160 Principles of Economics, Jennifer Tessendorf
This course is the first course in economic theory. Microeconomic topics include supply and demand, comparative advantage, consumer choice, the theory of the firm under competition and monopolies, and market failure. Macroeconomic topics include national income accounting, the determinants of national income, employment and inflation, the monetary system and the Fed, and fiscal policy. This course is required for all majors and minors in economics. This course partially addresses the Quantitative Reasoning Goal.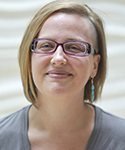 ENG 290 Creative Writing, Jenny Ferguson
This course offers introductory techniques in the writing of both fiction and poetry. The workshop format emphasizes group discussion of the writings of class members. Readings of modern authors supplement discussions of form and technique. This course is normally required as a prerequisite for fiction and poetry workshops. Prerequisite: at least one other ENG course. Not open to students who have taken ENG 190. This course substantially addresses the Artistic Process Goal.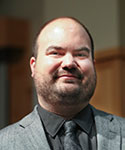 ENTR 120 Economic Principles for the Entrepreneur, Craig Talmage
The course seeks to provide students with the foundational understanding of microeconomic theory necessary to pursue entrepreneurial enterprises in contemporary markets. Students will acquire the analytical tools for solving complex organizational or policy issues. Key topics will include: economic principles guiding various types of organizations; rational behavior; competition vs. monopoly power; simple game theory; pricing strategies; and production costs and behavior in the short and long-term. This course will be more applied than a traditional intro to economics class, relying on entrepreneurial case studies and news reports as appropriate.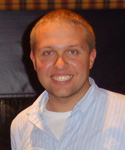 GEO 182 Introduction to Meteorology, Nicholas Metz
The influence of weather and climate affect our daily activities, our leisure hours, transportation, commerce, agriculture, and nearly every aspect of our lives. In this course, many of the fundamental physical processes important to the climate system and responsible for the characteristics and development of weather systems will be introduced. We will examine the structure of the atmosphere, parameters that control climate, the jet stream, large-scale pressure systems, as well as an array of severe weather phenomena including hurricanes, tornados, thunderstorms and blizzards. Upon completion of this course, we will have developed: (a) a foundation of basic scientific inquiry (b) a basic comprehension of the physical processes that govern weather and climate, and (c) an understanding of the elements of weather and climate that are most important to society. Prerequisite: MATH 100 or a score of 20 or better on the math placement test. This course is a prerequisite for many geoscience courses. This course substantially addresses the Scientific Inquiry Goal and partially addresses the Quantitative Reasoning Goal.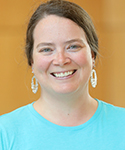 GEO 184 Introduction to Geology, Lindsay Mackenzie
We will explore the form and function of the solid Earth, using plate tectonics as a central paradigm. From this framework, we investigate minerals and rocks, volcanoes, earthquakes, the rise and fall of mountains, the origin and fate of sediments, the structure of our landscape and geologic time. We analyze geological resources such as minerals and fossil fuels, and the many other ways human society interacts with our restless planet. We work extensively in the field and typically take one mandatory weekend field trip. Prerequisite: Math 100 or a score of 20 or better on the math placement test. This course is a prerequisite for many geoscience course. This course substantially addresses the Scientific Inquiry Goal and partially addresses the Quantitative Reasoning Goal.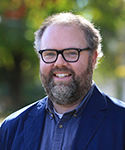 HIST 243 US Constitutional History up to 1865, Matthew Crow
This course examines the development of constitutionalism in what would become the United States from its origins in medieval and early modern English law and institutions to the ratification of the U.S. Constitution, the codification of slavery, the Marshall Court, expansion policy, the American Civil War, and the beginning of Reconstruction. Major themes include the legacy of colonial and imperial governance for subsequent American history, the changing politics of constitutional interpretation, the politics of slavery, law, labor, and economic change, and the shifting grounds of legitimacy for the exercise of power on the national level. This course substantially addresses the Social Inequality Goal and partially addresses the Ethical Judgment Goal.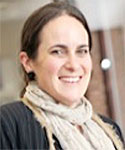 MDSC 100 Introduction to Media and Society, Lisa Patti
This course provides an introduction to various media and their modes, methods, and themes. We will explore the role of the media in shaping social consciousness, global economies, and material culture. Examples drawn from film, television, print media, and digital environments will be contextualized, analyzed, and theorized as crucial elements of our media culture. Students will gain an appreciation for the social, cultural, economic, and political influences of global communications while performing close readings of conventional media objects. Writing assignments, exams, and projects will help to cement insights gained through close investigation of films, TV shows, advertisements, video games, music videos, and more. This course partially addresses the Artistic Process, the Social Inequality, and the Cultural Differences Goals.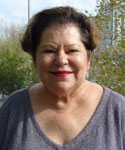 POL 212 Media and Politics, Iva Deutchman
We live in a world of mediated political realities. Like Plato's prisoners in the cave, we see only shadows, not realities. Yet these shadows have become our reality, through the power of the mass media. This, of course, raises a fundamental question about our ability to be self-governing when our understanding of politics is determined not by the events themselves, but by those who create and report them.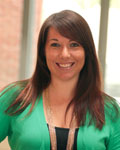 PSY 344 Topics in Personality Psychology, Sara Branch
This course explores classic and current theory and research pertaining to fundamental and often controversial issues in personality psychology. The course follows a seminar format that emphasizes critical analysis and articulation of ideas, both in discussion and in writing. Topics are announced in advance. Possible topics include personality and culture; personality development; self and identity; personality and interpersonal relationships, ethnic identity, personality and emotion. Prerequisites: PSY 100 and PSY 220, or permission of instructor. This course partially addresses the Scientific Inquiry Goal.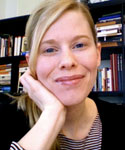 WMST 204 Politics of Health. Jessica Hayes-Conroy
This course takes an interdisciplinary approach to the critical study of health politics, including the politics of gender, race and sexuality. Through the themes of social and environmental justice, students will explore the uneven distribution of health care and wellness both within the United States and beyond. Topics include the history of the women's health movement, breast cancer awareness campaigns, reproductive health and technologies, HIV/AIDS, feminist psychology, eating disorders, environmental health and toxicity, and more. In exploring these topics, feminist theory will serve as a lens through which we examine different experiences of illness and disease. At the same time, feminist pedagogy will serve as the model upon which we build our policy recommendations. This course substantially addresses the Social Inequality and the Ethical Judgment Goals.
Contact
DeWayne Lucas
Interim Provost and Associate Professor of Political Science
Phone: 315-781-3304
E-Mail: lucas@hws.edu
Important Dates
Registration Period: March 26 – May 4. For more information, click here.
First day of classes: May 16
Last day to drop/add a course: May 16
Last day to withdraw from a course: June 1
Last day to change grade status (graded to CR/DCR/NC): June 1
Last day of classes: June 5
Last day to change incomplete grades: September 7
Estimated Costs
(Estimated costs are for current students for three weeks of services)
Campus housing and food for three weeks: $902
Additional Financial Info
Loan Information
Students taking one class in the summer can apply for a private alternative loan to assist with the costs.

For more information regarding summer aid options, please contact the Financial Aid Office at 315-781-3315.
Refund Policy
Notification of withdrawal and requests for refunds must be made in writing and addressed to the appropriate Dean with copies to the Student Accounts Office. A full refund will be given to students who withdraw after tuition, room, and board have been paid, but who withdraw prior to registration and the first day of classes. After the first day of classes, the refund of tuition, room, board, and return of federal and education loans and other sources of payments, are prorated based upon the percentage of the Maymester that the student is enrolled. If the student is enrolled past 60% of the Maymester, there is no refund of costs of attendance, and no loans will be returned to the grantors. The official withdrawal date used by the appropriate Deans Office will be used to determine the prorated refund.