MAYMESTER
Maymester runs from May 22 to June 11, 2019. Current students and non-matriculated students will be able to take one course with an HWS faculty member for 3.5 hours, five days a week. Classes are scheduled in the mornings, with afternoons and evenings for class preparation, projects and assignments.
The tuition for courses is $3,000 for current HWS students, including graduating seniors, and non-matriculated students. Room and board are extra, and campus housing and facilities will be available.
HWS matriculated students can register through their HWS PeopleSoft account. Non-matriculated students should fill out a non-matriculated student application form and send it to Provost and Dean of Faculty DeWayne Lucas at lucas@hws.edu.
2019 COURSES
All courses meet Monday through Friday, 9 a.m. - 12:30 p.m. (and include an 18 minute break).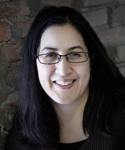 ARTS 165 Introduction to Imaging, Christine Chin
An introduction to the methods, materials, and history of photography. Lectures involve camera usage, lighting, wet-darkroom skills, digital darkroom techniques, digital printing, and pictorial composition. Weekly lectures on the history of photographically based imaging from 1839 to the present will illuminate the profound influence such methods have on the way we perceive reality. Access to either a 35mm film SLR camera or a digital SRL camera is required. This course substantially addresses the Artistic Process Goal.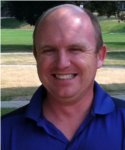 CHEM 198 Searching for Miracle Drugs, David Slade
Many different diseases are the result of some enzyme or other large biomolecule misbehaving—and once a link has been established or posited between an "unmet medical need" and some underlying biological mechanism, drug companies swing into action. Medicinal chemists make hundreds or thousands of new molecules, each slightly different, and these potential drugs are tested for (1) activity against an enzyme, (2) where a "drug" goes in the body?, (3) does the "drug" do anything in the body, as opposed to in a test tube?, and (4) does the "drug" have toxic side-effects whether in an acute or in a longer-term sense? Once ALL of these parameters have been optimized in a lab setting and/or animal models, the real work begins; testing in humans—is the drug effective and safe in people with the disease? This course will begin with a short chemistry primer, so that the basics of chemical structure can be understood, and then the pitfalls, challenges, and interesting questions of drug discovery will be explored. This course is intended to improve scientific literacy while developing analytical skills. No prerequisites. This course substantially addresses the Scientific Inquiry Goal and partially addresses the Quantitative Reasoning Goal.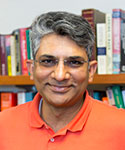 ECON 160 Principles of Economics, Feisal Khan
This course is the first course in economic theory. Microeconomic topics include supply and demand, comparative advantage, consumer choice, the theory of the firm under competition and monopolies, and market failure. Macroeconomic topics include national income accounting, the determinants of national income, employment and inflation, the monetary system and the Fed, and fiscal policy. This course is required for all majors and minors in economics. This course partially addresses the Quantitative Reasoning Goal.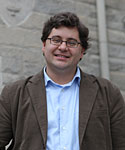 ENG 136 Shakespeare on Screen, Rob Carson
Shakespeare was primarily a playwright rather than a poet. His plays were designed for the stage, not for the page; they were meant to be experienced as embodied public performances rather than read silently and in solitude. In this introduction to Shakespeare's work, we will draw upon the rich archive of Shakespeare on film to watch more than a dozen productions of his plays (some feature films, some stage productions that were filmed). Our goal will be to engage broadly with Shakespeare's plays, to develop a sense of what makes these plays exciting as works of drama, and to respond critically to both their political and aesthetic dimensions. This class will have film screenings every morning at 9 and class discussions every afternoon from 2-4.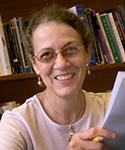 ENG 235 The Once and Future King, Laurence Erussard
This course tries to answer some questions about the development of stories concerning Arthur and the Knights of the Round Table. How did the possibly historical and legendary figure of Arthur and his fictitious knights came to inspire so many stories? Why do Arthurian myths continue to flourish in literature and films today? This course follows Arthur, Guinevere and the Knights of the Round Table from the sixth century and the medieval mists of Tintagel through their Romantic revival and to the edge of the twenty-first century. The main focus is the exploration of the emergence and the development of the legends of King Arthur and their relationship to the imaginative literature and the glorious chivalric mentality of the Middle Ages. All texts and their textual characteristics are studied within their historical and socio-cultural contexts. Therefore, the basic approach is both formalist and historicist. This course partially addresses the Cultural Difference Goal, the Ethical Judgment Goal, and the Social Inequality Goal.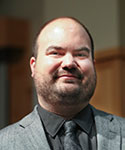 ENTR 120 Economic Principles for the Entrepreneur, Craig Talmage
The course seeks to provide students with the foundational understanding of microeconomic theory necessary to pursue entrepreneurial enterprises in contemporary markets. Students will acquire the analytical tools for solving complex organizational or policy issues. Key topics will include economic principles guiding various types of organizations; rational behavior; competition vs. monopoly power; simple game theory; pricing strategies; and production costs and behavior in the short and long-term. This course will be more applied than a traditional intro to economics class, relying on entrepreneurial case studies and news reports as appropriate.
ENTR 203 Doing Well and Doing Good, Chip Capraro
Ethical structures are a necessary feature of any proper entrepreneurial endeavor. In the liberal arts tradition, this course brings together, in a rich dialectic, a series of fascinating entrepreneurial narratives and a set of profound ethical writings. We will pursue such questions as: How do we act with ethical awareness in entrepreneurial activity? What lessons can we learn from historical experience? How might ethical writings inform our entrepreneurial ventures? Narratives include the racial integration of Major League Baseball; the global expansion of McDonald's hamburgers; the founding of Genentech and the biotech industry; the management of difficult emotions in family businesses; the domination of cigarettes in U.S. cultural history; the construction of the worldwide pornography industry. Ethics readings include selections from: Aristotle's Nicomachean Ethics (virtue ethics); Machiavelli's The Prince (political ethics); Kant's Groundwork of the Metaphysics of Morals (deontological ethics); J.S. Mill's Utilitarianism (utilitarianism); Karl Marx's Economic and Philosophic Manuscripts of 1844 (Marxist ethics); Carol Gilligan's In a Different Voice (feminist ethics). Also featured will be guest presentations by entrepreneurial HWS graduates, including previous winners of The Pitch. This course fulfills the "ethic course" requirement for the Entrepreneurial Studies minor. This course substantially addresses the Ethical Judgment Goal and partially addresses the Social Inequality Goal.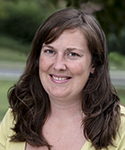 ENV 200 Environmental Science, Kristen Brubaker
This course focuses on the science behind and plausible scientific solutions to pressing environmental issues like population growth, ecosystems, exotic species, resource use, e.g., soil, mineral, water and energy resources, and the impact of their use on the planet, i.e., global warming, acid rain, pollution, toxicity, and waste disposal. This course meets Monday through Friday 9 am – 12:30 pm AND Wednesdays 1 - 4 pm. This course substantially addresses the Scientific Inquiry Goal and partially addresses the Quantitative Reasoning Goal.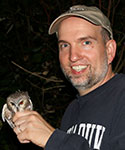 ENV 216 Birds in Our Landscape, Mark Deutschlander
Birds are an apparent and familiar part of our environments, whether hiking in a national forest or spending time in our own backyards. From pristine natural areas to the most urban settings, birds are ubiquitous and serve as sentinels for the health of the environment. Examining population trends and geographical distributions of birds can help us understand the impacts of urbanization, pollution and pesticides, climate change, and more. In this course, you will learn how distributions of birds inform scientists about environmental change and the impacts of change on the function of ecosystems. You will learn, firsthand through field excursions and exercises, to identify local bird species and how to conduct some basic field techniques to direct monitoring of birds. You will learn how scientists collect distribution data on birds using remote sensing and how citizen science has greatly advanced our ability to understand the distributions and movements of birds. You will also learn how scientists communicate their findings by reviewing scientific publications, which we will use as case studies of how birds in our landscape impact us and tell us about our environments. This course substantially addresses the Scientific Inquiry Goal.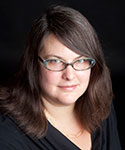 MDSC 100 Introduction to Media and Society, Leah Shafer
This course provides an introduction to various media and their modes, methods, and themes. We will explore the role of the media in shaping social consciousness, global economies, and material culture. Examples drawn from film, television, print media, and digital environments will be contextualized, analyzed, and theorized as crucial elements of our media culture. Students will gain an appreciation for the social, cultural, economic, and political influences of global communications while performing close readings of conventional media objects. Writing assignments, exams, and projects will help to cement insights gained through close investigation of films, TV shows, advertisements, video games, music videos, and more. This course partially addresses the Artistic Process, the Social Inequality, and the Cultural Differences Goals.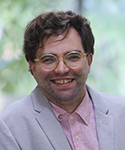 POL 212 Media and Politics, J Ricky Price
We live in a world of mediated political realities. Like Plato's prisoners in the cave, we see only shadows, not realities. Yet these shadows have become our reality, through the power of the mass media. This, of course, raises a fundamental question about our ability to be self-governing when our understanding of politics is determined not by the events themselves, but by those who create and report them.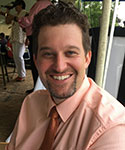 PSY 205 Adolescent Psychology, Brien Ashdown
This course examines the developmental processes and social forces that contribute to adolescence as a distinct part of the life span. Emphasis is placed on major theories, research findings, and the biological, cognitive, and social changes that occur during adolescence. This course also focuses on contextual influences (i.e., the family, peers, schools, neighborhoods, the media) on development and issues such as intimacy, identity, sexuality, autonomy, and psychological problems (e.g., eating disorders, depression, antisocial behavior). Students can take either Psy 203 or Psy 205 (not both), and exceptions can be considered on a case by case basis. Prerequisite: PSY 100. This course partially addresses the Scientific Inquiry Goal and the Social Inequality Goal.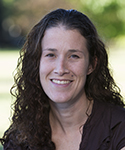 SOC 212 Data Analysis, Kendralin Freeman
This course provides an introduction to the organization and analysis of data in the process of social research. Presentation of data in tabular and graphic forms, the use of elementary descriptive and inferential statistics, and the use of bivariate and multivariate analytic procedures in the analysis of data are examined. This course includes a laboratory experience in the use of computing software to display data and test hypotheses. The course is ultimately intended to prepare students for original research efforts and to help them become more sophisticated consumers of the literature of the social sciences today. This course meets Monday through Friday 9 am - 12:30 pm AND Tuesdays and Wednesdays 2-3:30 pm. This course substantially addresses the Quantitative Reasoning Goal.
Contact
DeWayne Lucas
Provost and Dean of Faculty
Phone: (315) 781-3304
E-Mail: lucas@hws.edu
Important Dates
Registration Period: March 25 – May 3. For more information, click here.
First day of classes: May 22
Last day to drop/add a course: May 22
Last day to withdraw from a course: June 11
Last day to change grade status (graded to CR/DCR/NC): June 11
Last day of classes: June 11
Last day to change incomplete grades: September 6
Estimated Costs
(Estimated costs are for current students for three weeks of services)
Maymester campus housing and food: $933*
*NOTE THAT MAYMESTER LODGING OPTIONS DO NOT HAVE KITCHENS, A MEAL PLAN WILL NEED TO BE PURCHASED
Maymester lodging: $270
Maymester meals: $663
Maymester grand total for lodging and meals: $933
Questions can be directed to Erica Cooney-Connor, Director, Conferences and Events at (315) 781-3103 or econnor@hws.edu.
Additional Financial Info
Loan Information
Students taking one class in the summer can apply for a private alternative loan to assist with the costs.

For more information regarding summer aid options, please contact the Financial Aid Office at 315-781-3315.
Refund Policy
Notification of withdrawal and requests for refunds must be made in writing and addressed to the appropriate Dean with copies to the Student Accounts Office. A full refund will be given to students who withdraw after tuition, room, and board have been paid, but who withdraw prior to registration and the first day of classes. After the first day of classes, the refund of tuition, room, board, and return of federal and education loans and other sources of payments, are prorated based upon the percentage of the Maymester that the student is enrolled. If the student is enrolled past 60% of the Maymester, there is no refund of costs of attendance, and no loans will be returned to the grantors. The official withdrawal date used by the appropriate Deans Office will be used to determine the prorated refund.