MAYMESTER
Maymester runs from May 19 to June 9, 2021. Current students and non-matriculated students will be able to take one course with an HWS faculty member for 3.5 hours, five days a week. Classes are scheduled in the mornings, with afternoons and evenings for class preparation, projects and assignments.
The tuition for courses is $3,000 for current HWS students, including graduating seniors, and non-matriculated students. Courses will be taught in one of three modalities: in-person, remote, or hybrid, depending on the instructor's preference. Modality is listed with each course in the pdf link below ("Maymester Courses Offered") or may be found in the PeopleSoft course listing.
HWS matriculated students can register through their HWS PeopleSoft account. Non-matriculated students should fill out a non-matriculated student application form and send it to to Jamie MaKinster at MaKinster@hws.edu.
Maymester Courses Offered (PDF)
For Summer Session courses, click here.
2021 COURSES
All courses meet Monday through Friday at times noted in the Registrar's schedule of classes. Courses with an additional lab meeting time are noted in the description.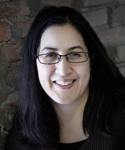 ARTS 165 Introduction to Imaging, Christine Chin
An introduction to the methods, materials, and history of photography. Lectures involve camera usage, lighting, wet-darkroom skills, digital darkroom techniques, digital printing, and pictorial composition. Weekly lectures on the history of photographically based imaging from 1839 to the present will illuminate the profound influence such methods have on the way we perceive reality. Access to either a 35mm film SLR camera or a digital SRL camera is required.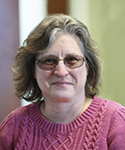 BIOL 150 Topics in Biology: Surviving Epidemics, Sigrid Carle
This non-majors course explores some of the worst diseases to plague humanity (e.g cholera, influenza, HIV, and of course, COVID-19). We will explore the discovery of diseases-causing agents and the efforts to control diseases, including vaccination, pesticide application, and water treatment. You will learn about diseases and their treatments by gaining a basic understanding their biology, including the roles of evolution, genetics, and important biological molecules (i.e., DNA, RNA, and proteins). Additionally, hands-on activities and demonstrations will help you to learn about laboratory techniques and experiments used by scientists to identify infections and study diseases. Students will begin to develop skills of scientific thinking and literacy.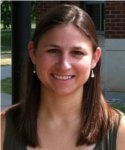 CHEM 148 Nutrition, Kristin Slade
This course provides an introduction to basic concepts of human nutrition and metabolism with an emphasis on the role of diet in the development of chronic diseases such as cardiovascular disease and diabetes. An overview of the major macro- and micro-nutrients relevant to human health will he discussed with a focus on ingestion digestion absorption and metabolism of the major nutrients (carbohydrates lipids proteins vitamins and minerals) Other topics may include food sources and function, principles of diet evaluation, nutritional assessment, energy balance, weight control, eating disorders and obesity as time permits.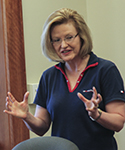 ECON 160 Principles of Economics, Jennifer Tessendorf
This course is the first course in economic theory. Microeconomic topics include supply and demand, comparative advantage, consumer choice, the theory of the firm under competition and monopolies, and market failure. Macroeconomic topics include national income accounting, the determinants of national income, employment and inflation, the monetary system and the Fed, and fiscal policy. This course is required for all majors and minors in economics.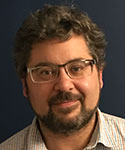 ENG 201 The Marvel Cinematic Universe (in Theory), Rob Carson
In this class we will view about a dozen films from the Marvel Cinematic Universe through a variety of critical lenses, and in the process, we will undertake a survey of the central concepts that we employ in contemporary cultural theory. By the end of the class, our goal will be to consider movies and other forms of popular culture in a richer and more complex light, informed by the ideas we encounter in our study of formalism, structuralism, post structuralism, deconstruction, psychoanalysis, Marxism, feminism, queer theory, critical race theory, ecocriticism, and other branches of cultural criticism.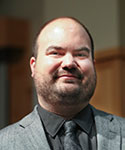 ENTR 120 Economic Principles, Craig Talmage
The course seeks to provide students with the foundational understanding of microeconomic theory necessary to pursue entrepreneurial enterprises in contemporary markets. Students will acquire the analytical tools for solving complex organizational or policy issues. Key topics will include: economic principles guiding various types of organizations; rational behavior; competition vs. monopoly power; simple game theory; pricing strategies; and production costs and behavior in the short and long-term. This course will be more applied than a traditional intro to economics class, relying on entrepreneurial case studies and news reports as appropriate.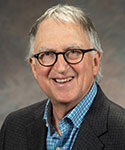 ENTR 203 Doing Well and Doing Good: Ethical Perspectives of Entrepreneurship, Rocco Capraro
Ethical structures are a necessary feature of any proper entrepreneurial endeavor. In the liberal arts tradition, this course brings together, in a rich dialectic, a series of fascinating entrepreneurial narratives and a set of profound ethical writings. We will pursue such questions as: How do we act with ethical awareness in entrepreneurial activity? What lessons can we learn from historical experience? How might ethical writings inform our entrepreneurial ventures? Narratives include: the racial integration of Major League Baseball; the global expansion of McDonald's hamburgers; the founding of Genentech and the biotech industry; the management of difficult emotions in family businesses; the domination of cigarettes in U.S. cultural history; the construction of the worldwide pornography industry. Ethics readings include selections from: Aristotle's Nicomachean Ethics (virtue ethics); Machiavelli's The Prince (political ethics); Kant's Groundwork of the Metaphysics of Morals (deontological ethics); J.S. Mill's Utilitarianism (utilitarianism); Karl Marx's Economic and Philosophic Manuscripts of 1844 (Marxist ethics); Carol Gilligan's In a Different Voice (feminist ethics). Also featured will be guest presentations by entrepreneurial HWS graduates, including previous winners of The Pitch. This course fulfills the "ethic course" requirement for the Entrepreneurial Studies minor.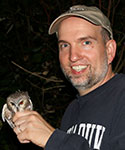 ENV 216 Birds in Our Landscape, Mark Deutschlander
Birds are an apparent and familiar part of our environments, whether hiking in a national forest or spending time in our own backyards. From pristine natural areas to the most urban settings, birds are ubiquitous and serve as sentinels for the health of the environment. Examining population trends and geographical distributions of birds can help us understand the impacts of urbanization, pollution and pesticides, climate change, and more. In this course, you will learn how distributions of birds inform scientists about environmental change and the impacts of change on the function of ecosystems. You will learn, firsthand through field excursions and exercises, to identify local bird species and how to conduct some basic field techniques for direct monitoring of birds. You will learn how scientists collect distribution data on birds using remote sensing and how citizen science has greatly advanced our ability to understand the distributions and movements of birds. You will also learn how scientists communicate their findings by reviewing scientific publications, which we will use as case studies of how birds in our landscape impact us and tell us about our environments.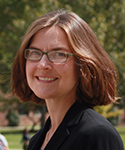 ENV 232 Navigating Conflict, Beth Kinne
Effective navigation of conflict promotes personal achievement, creates resilient teams and communities, enables the sustainable use of natural resources, and reduces violence. Navigating Conflict will begin with an analysis of the structures, assumptions, and values that inform our understanding of conflict and the role conflict plays in our lives, both in "mainstream" U.S. culture as well as in other contexts such as Chinese and Native American culture. The course will then delve deeper into theories and techniques of mediation and facilitation and their utilization across cultures and across the conflict spectrum: from interpersonal conflict to intra- and inter-group conflict to complex natural resource conflicts. Students will practice self-monitoring, attending to and responding to the needs of people in conflict. Techniques will include reflective listening/feedback loops, the use of questions and summaries and how data and information support parties as they navigate conflict. Throughout the course, students will be encouraged to interrogate the role of the mediator/facilitator with regards to impartiality, party empowerment, social justice and equity.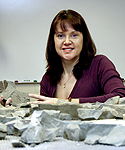 GEO 142 Earth Systems Science, Nan Crystal Arens
Our planet is an integrated system in which rocks, water, ice and air interact and influence each other. This applied geoscience course investigates Earth and its systems for non-majors. The course focuses on global environmental change by exploring the complex links between the geosphere (Earth's rocky surface), hydrosphere (oceans, lakes, rivers and groundwater), atmosphere and biosphere (living things). This course examines each of these "spheres". What are they made of? How are they structured? How do they work? How do they interact with each other? We will consider how humans manipulate Earth's system, particularly considering climate change, nutrient pollution, ozone depletion and loss of biodiversity. We recognize that the geologic past is the key to the present and future, and explore how contemporary environmental change has analogues in Earth history. This course is designed to fulfill a student's curricular goal of experiencing scientific inquiry. It does not count toward the Geoscience major.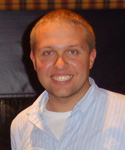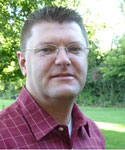 GEO 182 Introduction to Meteorology, Nicholas Metz, Neil Laird
The influence of weather and climate affect our daily activities, our leisure hours, transportation, commerce, agriculture, and nearly every aspect of our lives. In this course many of the fundamental physical processes important to the climate system and responsible for the characteristics and development of weather systems will be introduced. We will examine the structure of the atmosphere, parameters that control climate, the jet stream, large-scale pressure systems, as well as an array of severe weather phenomena including hurricanes, tornados, thunderstorms and blizzards. Upon completion of this course, we will have developed: (a) a foundation of basic scientific inquiry (b) a basic comprehension of the physical processes that govern weather and climate, and (c) an understanding of the elements of weather and climate that are most important to society. Prerequisite: MATH 100 or a score of 20 or better on the math placement test. This course is a prerequisite for many geoscience courses.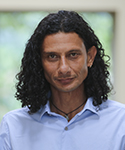 HIST 112 Soccer: Around the World, Virgil Slade
Soccer (football) is undisputedly the most popular sport in the world and is watched weekly by literally hundreds of millions of people across the globe. This game is said to foster community and is widely understood to generate affective relationships powerful enough to exceed the everyday social divisions which order the world we live in. However, what is not apparent in this rhetorical understanding of the 'beautiful game' is how soccer is also implicated in both creating and maintaining the very divides that it supposedly has the ability to transcend. This course provides a whirlwind tour of the sport that explores its industrial roots, its dissemination around the world, and with scheduled pit-stops on five continents, makes visible the sometimes hopeful. oftentimes violent. and always controversial nature of the beautiful game's rich past.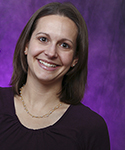 PSY 203 Introduction Child Psychology, Julie Kingery
This course provides an overview of the major theories that guide the study of child development, as well as the normative physical, cognitive, social, and emotional changes that take place from infancy through late childhood. This course also considers contextual influences (e.g., the family, peers, schools, culture, and the media) on development and several key themes (e.g., how children shape their own development, individual differences, and the use of research findings to promote children's well-being). Students can take either PSY 203 or PSY 205 (not both), and exceptions can be considered on a case-by-case basis. Prerequisite: PSY 100.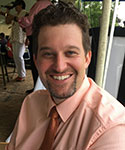 PSY 346 Topics in Cultural Psychology, Brien Ashdown
This course provides an in-depth examination of a contemporary topic in cultural psychology. Topics may include: cultural influences on human development; intercultural communication; death, dying, and grieving; sexualities across cultures; social perception across cultures; cultural influences such as religion, education, or politics; diversity and intercultural training; prejudice and discrimination; or identity. Course activities draw upon extensive readings in the primary and secondary literature of the selected topic. Prerequisites: PSY 100; and PSY 245 or PSY 227 or PSY 203 or PSY 205 or PSY 275.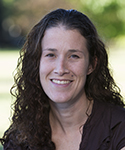 SOC 212 Data Analysis, Kendralin Freeman
This course provides an introduction to the organization and analysis of data in the process of social research. Presentation of data in tabular and graphic forms, the use of elementary descriptive and inferential statistics, and the use of bivariate and multivariate analytic procedures in the analysis of data are examined. This course includes a laboratory experience in the use of computing software to display data and test hypotheses. The course is ultimately intended to prepare students for original research efforts and to help them become more sophisticated consumers of the literature of the social sciences today. Prerequisite: SOC 100.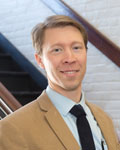 WRRH 219 Feature Sports Writing, Benjamin Ristow
Glenn Strout, series editor of Best American Sports Writing, argues that sports writing is more about people and what concerns us - love, death, desire, labor, and loss - than about the simple results of a game or competition. This course builds from the premise that sports writing offers readers and writers important ways of making sense of our worlds. Whether we are reading Roger Angell's description of a baseball, considering a one-eyed matador, watching a high school girls' softball team, or contemplating a one-armed quarterback, we immerse ourselves and our readers in making sense of the world. We explore such questions as Why are sports so deeply imbedded in our culture? What are the ethics of sport? How do sports disenfranchise certain populations? To answer these and other questions, students keep journals, write weekly sports features, and produce a mid-term and final portfolio.
Contact
Jamie MaKinster
Associate Provost for Curricular Initiatives and Development and Professor of Education
Phone: (315) 781-3141
E-Mail: makinster@hws.edu
Important Dates
Registration Period: April 5-May 19, 2021. For more information, click here.
Late registration for courses may be permitted if seats remain. Please contact Jamie MaKinster at the email above.
First day of classes: May 19
Last day to drop/add a course: May 19
Last day to withdraw from a course: June 9
Last day to change grade status (graded to CR/DCR/NC): June 9
Last day of classes: June 9
Last day to change incomplete grades: September 3
Additional Financial Info
Loan Information
Students taking one class in the summer can apply for a private alternative loan to assist with the costs.

For more information regarding summer aid options, please contact the Financial Aid Office at 315-781-3315.
Refund Policy
Notification of withdrawal and requests for refunds must be made in writing and addressed to the appropriate Dean. A full refund will be given to students who withdraw before the second day of classes (for Maymester and Summer-3) or before the third day of classes (for Summer-5). After these deadlines, the refund of tuition and return of federal and education loans and other sources of payments are prorated based upon the percentage of the term that the student is enrolled. If the student is enrolled past 60% of the term, there is no refund of costs of attendance. The official withdrawal date used by the appropriate Deans Office will be used to determine the prorated refund.