MAYMESTER
Maymester runs from May 20 to June 9, 2020. Current students and non-matriculated students will be able to take one course with an HWS faculty member for 3.5 hours, five days a week. Classes are scheduled in the mornings, with afternoons and evenings for class preparation, projects and assignments.
The tuition for courses is $3,000 for current HWS students, including graduating seniors, and non-matriculated students. Room and board are extra, and campus housing and facilities will be available.
HWS matriculated students can register through their HWS PeopleSoft account. Non-matriculated students should fill out a non-matriculated student application form and send it to to Associate Dean for Curricular Initiatives and Development David J. Galloway at galloway@hws.edu.
For Summer Session courses, click here.
2020 COURSES
All courses meet Monday through Friday, 9 a.m. – 12:30 p.m. (and include an 18-minute break). Classes with an additional lab meeting time are noted in the description.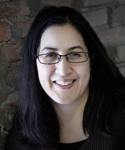 ARTS 165 Introduction to Imaging, Christine Chin
An introduction to the methods, materials, and history of photography. Lectures involve camera usage, lighting, wet-darkroom skills, digital darkroom techniques, digital printing, and pictorial composition. Weekly lectures on the history of photographically based imaging from 1839 to the present will illuminate the profound influence such methods have on the way we perceive reality. Access to either a 35mm film SLR camera or a digital SRL camera is required. This course substantially addresses the Artistic Process Goal.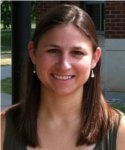 CHEM 148 The Science of Nutrition, Metabolism and Health, Kristin Slade
This course provides an introduction to basic concepts of human nutrition and metabolism with an emphasis on the role of diet in the development of chronic diseases such as cardiovascular disease and diabetes. An overview of the major macro- and micro- nutrients relevant to human health will be discussed with a focus on ingestion, digestion, absorption, and metabolism of the major nutrients (carbohydrates, lipids, proteins, vitamins, and minerals). Other topics may include food sources and function, principles of diet evaluation, nutritional assessment, energy balance, weight control, eating disorders, and obesity as time permits. Prerequisite: BIOL 167 or CHEM 110. This course substantially addresses the Scientific Inquiry Goal.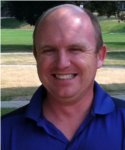 CHEM 198 Searching for Miracle Drugs, David Slade
Many different diseases are the result of some enzyme or other large biomolecule misbehaving—and once a link has been established or posited between an "unmet medical need" and some underlying biological mechanism, drug companies swing into action. Medicinal chemists make hundreds or thousands of new molecules, each slightly different, and these potential drugs are tested for (1) activity against an enzyme, (2) where a "drug" goes in the body?, (3) does the "drug" do anything in the body, as opposed to in a test tube?, and (4) does the "drug" have toxic side-effects whether in an acute or in a longer-term sense? Once ALL of these parameters have been optimized in a lab setting and/or animal models, the real work begins; testing in humans—is the drug effective and safe in people with the disease? This course will begin with a short chemistry primer, so that the basics of chemical structure can be understood, and then the pitfalls, challenges, and interesting questions of drug discovery will be explored. This course is intended to improve scientific literacy while developing analytical skills. No prerequisites. This course substantially addresses the Scientific Inquiry Goal and partially addresses the Quantitative Reasoning Goal.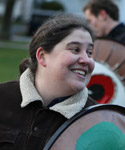 CLAS 112 Classical Myths, Leah Himmelhoch
In this course, students study ancient creation myths, the mythology of the Olympian gods, and Greek heroic and epic saga. Particular attention is paid to ancient authors' exploration of universal human themes and conflicts, mythology as an embodiment and criticism of ancient religious beliefs and practices, and the treatment of mythological themes in the ancient and modern visual arts. This course substantially addresses the Cultural Differences Goal.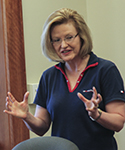 ECON 160 Principles of Economics, Jennifer Tessendorf
This course is the first course in economic theory. Microeconomic topics include supply and demand, comparative advantage, consumer choice, the theory of the firm under competition and monopolies, and market failure. Macroeconomic topics include national income accounting, the determinants of national income, employment and inflation, the monetary system and the Fed, and fiscal policy. This course is required for all majors and minors in economics. This course partially addresses the Quantitative Reasoning Goal.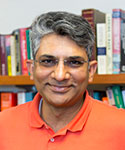 ECON 300 Macroeconomic Theory and Policy, Feisal Khan
This course examines in detail the major elements of aggregate economic analysis. The major focus is on the development of theoretical economic models that examine the interrelationships within the economic system. Once these models have been developed, they are used extensively to examine the current macroeconomic problems in the economic system, e.g. inflation, unemployment, economic growth, international balance of payments, the business cycle, and others. Prerequisites: ECON 160, one 200-level topics/issues course, and MATH 130 or equivalent. This course substantially addresses the Quantitative Reasoning Goal.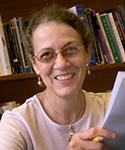 ENG 235 The Once and Future King, Laurence Erussard
This course tries to answer some questions about the development of stories concerning Arthur and the Knights of the Round Table. How did the possibly historical and legendary figure of Arthur and his fictitious knights came to inspire so many stories? Why do Arthurian myths continue to flourish in literature and films today? This course follows Arthur, Guinevere and the Knights of the Round Table from the sixth century and the medieval mists of Tintagel through their Romantic revival and to the edge of the twenty-first century. The main focus is the exploration of the emergence and the development of the legends of King Arthur and their relationship to the imaginative literature and the glorious chivalric mentality of the Middle Ages. All texts and their textual characteristics are studied within their historical and socio-cultural contexts. Therefore, the basic approach is both formalist and historicist. This course partially addresses the Cultural Difference Goal, the Ethical Judgment Goal, and the Social Inequality Goal.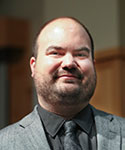 ENTR 120 Economic Principles for the Entrepreneur, Craig Talmage
The course seeks to provide students with the foundational understanding of microeconomic theory necessary to pursue entrepreneurial enterprises in contemporary markets. Students will acquire the analytical tools for solving complex organizational or policy issues. Key topics will include economic principles guiding various types of organizations; rational behavior; competition vs. monopoly power; simple game theory; pricing strategies; and production costs and behavior in the short and long-term. This course will be more applied than a traditional intro to economics class, relying on entrepreneurial case studies and news reports as appropriate. This course is not open to students who have taken or are taking ECON 160.
ENTR 203 Doing Well and Doing Good, Chip Capraro
Ethical structures are a necessary feature of any proper entrepreneurial endeavor. In the liberal arts tradition, this course brings together, in a rich dialectic, a series of fascinating entrepreneurial narratives and a set of profound ethical writings. We will pursue such questions as: How do we act with ethical awareness in entrepreneurial activity? What lessons can we learn from historical experience? How might ethical writings inform our entrepreneurial ventures? Narratives include the racial integration of Major League Baseball; the global expansion of McDonald's hamburgers; the founding of Genentech and the biotech industry; the management of difficult emotions in family businesses; the domination of cigarettes in U.S. cultural history; the construction of the worldwide pornography industry. Ethics readings include selections from: Aristotle's Nicomachean Ethics (virtue ethics); Machiavelli's The Prince (political ethics); Kant's Groundwork of the Metaphysics of Morals (deontological ethics); J.S. Mill's Utilitarianism (utilitarianism); Karl Marx's Economic and Philosophic Manuscripts of 1844 (Marxist ethics); Carol Gilligan's In a Different Voice (feminist ethics). This course fulfills the "ethic course" requirement for the Entrepreneurial Studies minor. This course substantially addresses the Ethical Judgment Goal and partially addresses the Social Inequality Goal.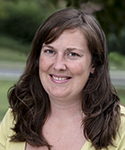 ENV 200 Environmental Science, Kristen Brubaker
This course focuses on the science behind and plausible scientific solutions to pressing environmental issues like population growth, ecosystems, exotic species, resource use, e.g., soil, mineral, water and energy resources, and the impact of their use on the planet, i.e., global warming, acid rain, pollution, toxicity, and waste disposal. This course meets Monday through Friday 9 am – 12:30 pm AND Wednesdays 1 - 4 pm. This course substantially addresses the Scientific Inquiry Goal and partially addresses the Quantitative Reasoning Goal.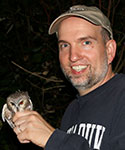 ENV 216 Birds in Our Landscape, Mark Deutschlander
Birds are an apparent and familiar part of our environments, whether hiking in a national forest or spending time in our own backyards. From pristine natural areas to the most urban settings, birds are ubiquitous and serve as sentinels for the health of the environment. Examining population trends and geographical distributions of birds can help us understand the impacts of urbanization, pollution and pesticides, climate change, and more. In this course, you will learn how distributions of birds inform scientists about environmental change and the impacts of change on the function of the ecosystems. You will learn, firsthand through field excursions and exercises, to identify local bird species and how to conduct some basic field techniques for direct monitoring of birds. You will learn how scientists collect distribution data on birds using remote sensing and how citizen science has greatly advanced our ability to understand the distributions and movements of birds. You will also learn how scientists communicate their findings by reviewing scientific publications, which we will use as case studies of how birds in our landscape impact us and tell us about our environments. This course substantially addressed the Scientific Inquiry Goal.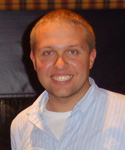 GEO 182 Introduction to Meteorology, Nicholas Metz
The influence of weather and climate affect our daily activities, our leisure hours, transportation, commerce, agriculture, and nearly every aspect of our lives. In this course, many of the fundamental physical processes important to the climate system and responsible for the characteristics and development of weather systems will be introduced. We will examine the structure of the atmosphere, parameters that control climate, the jet stream, large-scale pressure systems, as well as an array of severe weather phenomena including hurricanes, tornados, thunderstorms and blizzards. Upon completion of this course, we will have developed: (a) a foundation of basic scientific inquiry; (b) a basic comprehension of the physical processes that govern weather and climate; and (c) an understanding of the elements of weather and climate that are most important to society. Prerequisite: MATH 100 or a score of 20 or better on the math placement test. This course is a prerequisite for many geoscience courses. This course substantially addresses the Scientific Inquiry Goal and partially addresses the Quantitative Reasoning Goal.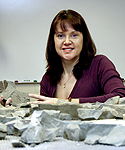 GEO 184 Introduction to Geology, Nan Crystal Arens
We will explore the form and function of the solid Earth, using plate tectonics as a central paradigm. From this framework, we investigate minerals and rocks, volcanoes, earthquakes, the rise and fall of mountains, the origin and fate of sediments, the structure of our landscape and geologic time. We analyze geological resources such as minerals and fossil fuels, and the many other ways human society interacts with our restless planet. We work extensively in the field and typically take one mandatory weekend field trip. Prerequisite: Math 100 or a score of 20 or better on the math placement test. This course is a prerequisite for many geoscience courses. This course meets Monday through Friday 9 am – 12:30 pm AND Wednesdays 1 - 4 pm. This course substantially addresses the Scientific Inquiry Goal and partially addresses the Quantitative Reasoning Goal.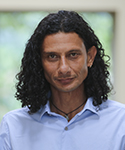 HIST 112 Soccer: Around the World, Virgil Slade
Soccer (football) is undisputedly the most popular sport in the world and is watched weekly by literally hundreds of millions of people across the globe. This game is said to foster community and is widely understood to generate affective relationships powerful enough to exceed the everyday social divisions which order the world we live in. However, what is not apparent in this rhetorical understanding of the "beautiful game" is how soccer is also implicated in both creating and maintaining the very divides that it supposedly has the ability to transcend. This course provides a whirlwind tour of the sport that explores its industrial roots, its dissemination around the world, and with scheduled pit-stops on five continents, makes visible the sometimes hopeful, oftentimes violent, and always controversial nature of the beautiful game's rich past. This course substantially addressed the Cultural Differences Goal and partially addresses the Social Inequality Goal.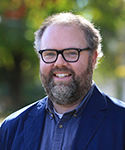 HIST 244 U.S. Legal and Constitutional History, Matthew Crow
This course examines the development of constitutionalism in what would become the United States from its origins in medieval and early modern English law and institutions through to the ratification of the US Constitution; the institution of slavery, the Marshall Court; expansion policy; the American Civil War and Reconstruction, Jim Crow segregation and the Gilded Age, progressivism, legal realism and pragmatism as modes of constitutional interpretation; the New Deal and the Supreme Court; the Civil rights Movement, modern struggles over abortion, affirmative action, the Equal Rights Amendment, and gay rights; originalism and the impact of the rise of modern conservatism; the imperial presidency, the constitutional implications of the threats of terrorism and great power rivalry, and the resurgence of populism. Our major themes include the legacy of colonial and imperial governance or subsequent American history, the changing politics of constitutional interpretation, the politics of race and slavery, law, labor, and economic change, and the shitting grounds of legitimacy for the exercise of power on the national level. This course substantially addresses the Ethical Judgment Goal and the Social Inequality Goal.
MDSC 100 Introduction to Media and Society, Lisa Patti
This course provides an introduction to various media and their modes, methods, and themes. We will explore the role of the media in shaping social consciousness, global economies, and material culture. Examples drawn from film, television, print media, and digital environments will be contextualized, analyzed, and theorized as crucial elements of our media culture. Students will gain an appreciation for the social, cultural, economic, and political influences of global communications while performing close readings of conventional media objects. Writing assignments, exams, and projects will help to cement insights gained through close investigation of films, TV shows, advertisements, video games, music videos, and more. This course partially addresses the Artistic Process, the Cultural Differences Goals, and the Social Inequality Goal.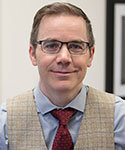 MDSC 209 German Cinema, Eric Klaus
This course will introduce students to major periods and themes of German cinema and the historical contexts that gave rise to them. Some examples include silent "Orientals" and expressionist film in the Weimar Era to the propaganda film of Hitler's Third Reich, postwar cinema that sought to reconstruct and rewrite national identity to transnational and queer cinema that sought to unhinge essentialism from German identity, or the work of the great auteurs of New German Cinema and Turkish-German Cinema. By drawing out the complex relationship between politics and film, we will learn to appreciate and interrogate the role that film has played in shaping and being shaped by German history, society, and culture. (Not open to students who have taken GERE 104.) This course substantially addresses the Cultural Differences Goal and partially addresses the Social Inequality Goal.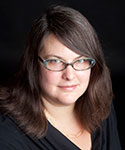 MDSC 390 The Video Essay, Leah Shafer
This course examines the video essay and its corresponding or emerging forms in videographic criticism, the essay film, and written essays, including personal narrative, creative nonfiction, or hybrid texts. Students explore source material and develop media competencies that encompass video, sound, image and text in order to critically analyze content that explores facets of identity or dimensions of culture. In addition, students collaborate on lo-fi and more developed video projects that explore the formal dimensions of narrative and criticism, By maintaining a focus on the poetic and rhetorical dimensions of the video essay, students address broader concerns in and around fair use and copyright while determining how the video essay impact them as producers and consumers of media forms.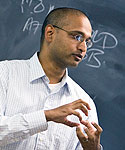 POL 254 Globalization, Vikash Yadav
This course looks at five themes: global economics, global migration, global civil society, global human rights, and global institutions. Students examine how international mobility of both capital and labor transforms both lives and politics, and in different ways in different places. Questions include: Why do jobs and people go abroad? Who does it help and who does it hurt? What are the politics of the Caribbean nanny in the middle-class New York home? How does globalization weaken the state, and why is that so dangerous for democracy? Can transnational civil activism make things better? Can the UN or World Bank do a better job? Do "global human rights" exist? Should they? This course substantially addresses the Cultural Differences Goal and partially addresses the Social Inequality Goal.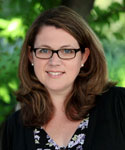 POL 371 Qualitative and Interpretative Research Methods, Stacey Philbrick Yadav
What is politics? Is there a science of politics? Ought we to strive towards a science of politics? This course looks at how social scientists have come to understand the world of politics. How and why is it that the questions we ask shape the answers we find? We look at empirical theories, linguistic theories, philosophy of science, phenomenology, critical theory, and other approaches to the study of politics. The goal is to enable students to become more sophisticated and critical in their understanding of politics. Prerequisite: a 100- or 200-level POL course.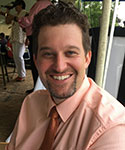 PSY 100 Introduction to Psychology, Brien Ashdown
This course offers a comprehensive survey of the methodology and content of present-day psychology. Emphasis is placed on the development of a critical evaluative approach to theories and empirical data.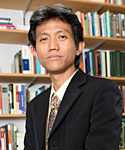 REL 288 Religious Extremism, Shalahudin Kafrawi
Religious extremism takes shape and flourishes equally in both secular and religious communities. The rising phenomena of exclusionary religious sentiments and intolerance in the United States and across the globe puts into question the notion that a particular religion is immune from extremism while others are more prone to it. They challenge humanity's most cherished values of peace, compassion, and justice that have been viewed as positive contributions of religions to peace. This course will study some basic concepts, examines some key theories, and scrutinize some illustrative cases of religious extremism across traditions including Judaism, Christianity, Islam, Buddhism, and Hinduism. It will also investigate the roots of religious extremism from historical, social, political, and theological vantage points. Of a special interest is the connection between religious extremism and religious violence. Among the questions addressed in this course include: What is religious extremism? What social conditions give birth to religious extremism? How does religious extremism interconnect with religious violence? This course substantially addresses the Cultural Differences Goal and the Ethical Judgment Goal.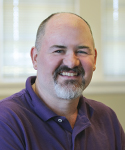 RUSE 120 Sport and Ideology, David Galloway
This course examines the intersection of ideology and sport in multiple forms. Beginning with a broad introduction to the major issues in the application of questions regarding gender, race, class, and ideology to sport, we will primarily view sport as ideological struggle through the 20th century Olympic games movement and the contest between the Soviet and Eastern Bloc nations, and the US, though we will also consider the larger context of sports as a window to social issues. We will use a variety of primary materials, including monographs, articles, interviews, documentaries, and feature films. All materials will be read in English. This course substantially addresses the Cultural Differences Goal and the Social Inequality Goal.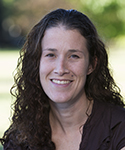 SOC 212 Data Analysis, Kendralin Freeman
This course provides an introduction to the organization and analysis of data in the process of social research. Presentation of data in tabular and graphic forms, the use of elementary descriptive and inferential statistics, and the use of bivariate and multivariate analytic procedures in the analysis of data are examined. This course includes a laboratory experience in the use of computing software to display data and test hypotheses. The course is ultimately intended to prepare students for original research efforts and to help them become more sophisticated consumers of the literature of the social sciences today. This course meets Monday through Friday 9 am - 12:30 pm AND Tuesdays, Wednesdays and Thursdays 2-3:30 pm. This course substantially addresses the Quantitative Reasoning Goal.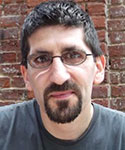 SOC 253 Global Cities, Ervin Kosta
Everywhere, in numbers unheard of before, people are flocking to the world's cities, in many cases, regardless of the fact that when they arrive there, they find living conditions awful or even worse. Why? What do people want from cities? This course seeks to answer these questions by exploring the overarching concept of "the global city" developed in the aftermath of the restructuring of the world economy since the mid-1970s. It will examine the historical emergence of global cities (née "world cities"), and critically assess this conceptualization as a paradigm, theory, and research agenda within urban studies. We start with an overview of urbanization processes in the US from the 19th century onwards, introduce the central body of theoretical literature on global cities, and continue exploring thematic topics such as new forms of inequality, labor relationships, neighborhood dynamics, and forms of fragmentation and segregation, through a comparative focus of urban processes around the world. A central feature of this course is the exploration of 21st century urbanism in the non-Western world. Prerequisite: SOC 100. This course partially addresses the Cultural Differences Goal and the Social Inequality Goal.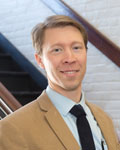 WRRH 219 Feature Sports Writing, Benjamin Ristow
Glenn Strout, series editor of Best American Sports Writing, argues that sports writing is more about people and what concerns us--love, death, desire, labor, and loss—than about the simple results of a game or competition. This course builds from the premise that sports writing offers readers and writers important ways of making sense of our worlds. Whether we are reading Roger Angell's description of a baseball, considering a one-eyed matador, watching a high school girls' softball team, or contemplating a one-armed quarterback, we immerse ourselves and our readers in making sense of the world. We explore such questions as: Why are sports so deeply imbedded in our culture? What are the ethics of sport? How do sports disenfranchise certain populations? To answer these and other questions, students keep journals, write weekly sports features, and produce a mid-term and final portfolio.
Contact
David J. Galloway
Associate Dean for Curricular Initiatives and Development and Associate Professor of Russian Area Studies
Phone: (315) 781-3304
E-Mail: galloway@hws.edu
Important Dates
Registration Period: March 30 – May 1. For more information, click here.
First day of classes: May 20
Last day to drop/add a course: May 20
Last day to withdraw from a course: June 9
Last day to change grade status (graded to CR/DCR/NC): June 9
Last day of classes: June 9
Last day to change incomplete grades: September 4
Estimated Costs
(Estimated costs are for current students for three weeks of services)
Maymester campus housing and food: $933*
*NOTE THAT MAYMESTER LODGING OPTIONS DO NOT HAVE KITCHENS, A MEAL PLAN WILL NEED TO BE PURCHASED
Maymester lodging: $270
Maymester meals: $663
Maymester grand total for lodging and meals: $933
Questions can be directed to Erica Cooney-Connor, Director, Conferences and Events at (315) 781-3103 or econnor@hws.edu.
Additional Financial Info
Loan Information
Students taking one class in the summer can apply for a private alternative loan to assist with the costs.

For more information regarding summer aid options, please contact the Financial Aid Office at 315-781-3315.
Refund Policy
Notification of withdrawal and requests for refunds must be made in writing and addressed to the appropriate Dean with copies to the Student Accounts Office. A full refund will be given to students who withdraw after tuition, room, and board have been paid, but who withdraw prior to registration and the first day of classes. After the first day of classes, the refund of tuition, room, board, and return of federal and education loans and other sources of payments, are prorated based upon the percentage of the Maymester that the student is enrolled. If the student is enrolled past 60% of the Maymester, there is no refund of costs of attendance, and no loans will be returned to the grantors. The official withdrawal date used by the appropriate Deans Office will be used to determine the prorated refund.