2021-2022 Research Fellows
Chris Woodworth
Chris Woodworth is an Associate Professor of Theatre who works actively as an artist-scholar (www.thisworldofyes.com). Her research primarily addresses intersections between labor, suffrage, reproductive politics, and performance. She is co-editor of Working in the Wings: New Perspectives on Theatre History and Labor. Her articles have appeared in a number of journals and edited collections. She has directed in professional, university, and community-based theatres and is a full union member of the Stage Directors and Choreographers Society. As a Fisher Center Fellow, Woodworth will revise her full-length play about Fossenvue and the activism of Elizabeth Smith Miller and Anne Fitzhugh Miller.
Anastasia C. Wilson
Anastasia C. Wilson is an Assistant Professor of Economics and joined the HWS faculty in 2020. She holds a PhD in Economics from the University of Massachusetts Amherst, and teaches courses on political economy, debt & the U.S. economy, and economics & gender. In her work with the Fisher Center, she will be focusing on using abolition as a lens for political economy and its critique. Her work will examine the relationship between carceral systems and capitalism, the rise of "guard labor" in the U.S. economy, and the nexus between schools as institutions of social reproduction and the carceral apparatus.
Michelle Martin-Baron
Associate Professor of Women's Studies Michelle Martin-Baron joined the HWS community in 2012. A performance studies scholar, Michelle's scholarship examines public memorial and death rites at the intersections of queer theory and critical race theory. Her work for the Fisher Center is rooted in queer death studies and explores how funeral and memorial practices by and for LGBTQ+ communities articulate a queer politics of death rights.
Julia Tulke
Julia Tulke is a PhD candidate in Visual and Cultural Studies at the University of Rochester and the 2021-2022 Pre-Doctoral Fellow at the Fisher Center. Her research centers on the politics and poetics of space, with a particular focus on crisis cities as sites of cultural production and political intervention. Her dissertation project, titled "Artist-Run Athens: Mapping Spaces of Critical Practice between Two Crises, 2008-2020," it is an ethnographic study of spaces, initiatives, and strategies devised by artists and cultural practitioners in the Greek capital of Athens during the historical period bounded by the 2008 economic crisis and the 2020 pandemic emergency.
Leah Himmelhoch
Leah Himmelhoch is an associate professor in Greek & Roman Studies at HWS. Specializing in Greek and Roman poetry, she publishes on poetic immortality, Homeric reception, and, occasionally, Greek archaeology. As a Fisher Center Fellow, she intends to investigate how the study of Greco-Roman antiquity might best transcend the false, Euro-centric narrative foisted upon it by later colonizing powers and, too, how the field might re-envision itself as an inclusive area of study that effectively debunks Euro-centrism and white supremacy. She also plans to investigate how modern discourse weaponizes (erroneous) reconstructions of the past to validate modern oppression.
Anna Wager
Anna Wager is the Clarence A. Davis Visual Arts Curator in the Department of Art and Architecture. Her research focuses on 19th/20th-century textiles and works on paper. Her Fisher Center project examines the Arts and Crafts communities at Hull House in Chicago and their intersections with socialism, Catholicism, and labor activism. She is interested in how craft theory and communal organizing may be applied to a necessary rethinking of what galleries and museums are and do.
Daniel Graham
Daniel Graham is Associate Professor of Psychological Science and the author of An Internet in Your Head: A New Paradigm for How the Brain Works. The book proposes that we can advance our understanding of the brain if we move beyond thinking about brains as computers and begin to see the brain as an internet-like communication network. His Fisher Center project expands this framework in neuroscience and psychology and applies it more widely to our conceptions of ourselves and our society.
2020-2021 Research Fellows
Jessica Farrell
Jessica Farrell is a PhD candidate in African history at the University of Minnesota and the 2020–2021 Pre-Doctoral Fellow at the Fisher Center. Her research on abolition and colonization in the 19th century interrogates the Eurocentric language used by the discipline of history to categorize (periodize and geographically dissect) the past according to a Western worldview.
Rob Carson
Associate Professor of English Rob Carson joined the HWS faculty in 2008. He holds a Ph.D. from the University of Toronto and a MA in Philosophy and a MA in English from Queen's University. In his scholarly work, Carson has published essays about Shakespeare and early modern skepticism, Shakespeare and early modern resistance theory, and Shakespeare and the linguistic turn in philosophy. His other scholarly interests include Early Modern English Drama, Poetry, and Prose; Renaissance Philosophy and Culture (esp. Montaigne); Critical Theory; Philosophy and Literature (esp. Wittgenstein); and Popular Music and Culture (esp. Contemporary Britain). His work this year will explore modes of intersubjectivity and collectivity in Shakespeare and in the philosophy of language.
Elizabeth Johnson
Elizabeth Johnson is a human geographer, based between Geneva and Durham, England. Her research explores how marine organisms and their biomaterials circulate within conflicting narratives of ocean futures that swing between ecological collapse and economic promise. Her work analyses how related tensions in marine policy are tied to how scientists name and know organisms and biological matter.
Donald Spector
Donald Spector, Professor of Physics at Hobart and William Smith Colleges, is a Harvard-trained (A.B., A.M., and Ph.D.) theoretical physicist, whose scientific research focuses on supersymmetry, quantum field theory, and information theory, and whose interdisciplinary scholarship connects physics to music, literature, and philosophy. An invited speaker at the 2018 Northeast Trek Con, he has served as a consultant for numerous theatrical productions, and his rule of thumb for supernovas appears in Randall Munroe's best-seller What If? As a Fisher Center Fellow, Spector will explore the ontological misdirection encoded in the terminology of Feynman diagrams, and the associated framework of liminality this terminology reveals.
Maggie Werner
Maggie Werner is an associate professor of writing and rhetoric, specializing in the rhetorical criticism of embodied erotic and sexual rhetorics. Her Fisher Center research explores the corporeality and rhetorical aspects of names and naming.
Iskandar "Izul" Zulkarnain
Iskandar "Izul" Zulkarnain is a visiting assistant professor of media and society at HWS. My research mostly deals with global digital media cultures, especially concerning the Southeast Asian region. As a Fisher Center Fellow, I am working on a research about the "buzzer" phenomenon in Indonesia and how the act of naming that phenomenon involves a process of cultural identification and relations of power that deviate from the western discourse on internet celebrity/influencer.
2019-2020 Research Fellows
Lisa Avron
Lisa Avron is the Fisher Center Pre-doctoral Fellow. A Ph.D. candidate within Cornell University's Science and Technology Studies Department, Avron's work explores the human dimensions of climate change predictions for her hometown in South Florida, with particular emphasis on issues of systemic inequalities, anti-racism and our contemporary political-economic moment. Avron will teach two classes through the Fisher Center on themes related to her work at HWS through the 2019-2020 academic year. Avron holds an MA in socio-cultural anthropology from the New School of Social Research and a BA in the four-field approach to anthropology from New College of Florida.
Taylor Brorby
Taylor Brorby is a Visiting Assistant Professor in English and Creative Writing. He is a contributing editor at North American Review and serves on the editorial board of Terrain.org. Brorby's work has been supported with fellowships and grants from the National Books Critics Circle, the MacDowell Colony, Bread Loaf Writers' Conference and the Stone Barns Center for Food and Agriculture. He is the author of Crude: Poems, Coming Alive: Action and Civil Disobedience, and co-editor of Fracture: Essays, Poems, and Stories on Fracking in America, has been interviewed about his work on NPR, and travels the country regularly to lecture on hydraulic fracking and climate change. As a Fisher Center fellow he will start work on a book about the Missouri River.
Matt Crow
Matt Crow is Associate Professor of History at HWS. As a Fisher Fellow, he is working on a second book project, The Constitution of the Human: Legal Pluralism and Oceanic History in the Wake of Leviathan, from Hobbes to Melville. He is also researching the history, and present and future, of human relationships to kelp forests, and on scuba diving, mostly in kelp forests.
Tara Curtin
Tara Curtin, Associate Professor of Geoscience at HWS, is a geologist who uses lake sediment to infer past changes in environmental and climate conditions. Her Fisher Center project is called Distant Memories of A Drowned World, and will focus on testing whether the processes that drive the terrestrialization of lakes are gradual and climateindependent. S he will use the geologic record preserved in modern bogs to test this hypothesis and decipher how, when and why the transition from an aquatic world to a terrestrial world took place in the nearby Ontario Lowlands
Susan Cushman
Susan Cushman is the Director of Introductory Biology Laboratories in the Department of Biology, Research Scientist at HWS' Finger Lakes Institute, and the President of New York Chapter of the American Fisheries Society. She is an expert in fish and stream ecology, and studies impacts on water quality through benthic macroinvertebrate communities and stream fish assemblages. In recent years, her research has focused on the feeding ecology of the Round Goby, an invasive fish species which currently inhabits Cayuga Lake but has not yet been detected in Seneca Lake, and is working to educate others through factsheets, citizen science monitoring and public surveys. Cushman also studies the bioaccumulation and magnification of mercury through aquatic food webs in the Finger Lakes region. Her work as a Fisher Center Fellow will continue to support these research programs.
Robinson Murphy
Robinson Murphy is a Visiting Assistant Professor of Environmental Studies at HWS. He has a Ph.D. in English from the University of Notre Dame. His research has appeared in Forum for Modern Language Studies, Research in African Literatures, Frontiers: A Journal of Women's Studies and Irish Studies Review. His Fisher Center project uses psychoanalysis to look at Australian climate fiction.
Ricky Price
Ricky Price is a Visiting Assistant Professor of Political Science at HWS. His work integrates the history of science, identities, and institutions as a way to understand how power is negotiated between our bodies and the state. He has published work on HIV/AIDS policy and LGBTQ rights. For the Fisher Center he will be looking at the way the state, science and algae are shaping the future in the Finger Lakes.
2017-2018 Research Fellows
Meghan Brown
Meghan Brown, Associate Professor and Chair, Biology Department, received her Ph.D. from the University of Minnesota in 2007, is a biological limnologist who studies the smallest animals in freshwater lakes. As a Fisher Center fellow, she will examine a revolution in biology (non-native species establishment) in a place of revolution (Cuba). Her project focuses on non-native species, which can negatively impact recipient communities, and also provide a lens to view biological process that are otherwise difficult to elucidate. Cuba is of particular interest because, as large island, it is highly vulnerable to species invasions, and because Cuba stands out among islands in the West Indies and globally for being relatively uninvaded. Meghan's project will explore the role of the US trade embargo following Castro's Revolution on the reduction of trade and tourism, and arrival of non-native species.
Matt Crow
Matt Crow, Assistant Professor of History at the Colleges, received his Ph.D. in History from UCLA in 2011. His first book, Thomas Jefferson, Legal History, and the Art of Recollection, was published by Cambridge University Press in 2017. His new project is Even in the Lawless Seas: Legal Cultures and Oceanic History in the World of Herman Melville. As a Fisher Center fellow, he will focus on Melville's Billy Budd as a historical reflection on law and politics in the age of revolutions.
Kai Heron
Kai Heron is the 2017-2018 Fisher Center Pre-Doctoral Fellow and a Ph.D. candidate in Politics and International Relations at the University of Manchester, UK. Heron's Ph.D. develops Deleuze and Guattari's concept of minority in the context of anti-fracking struggles in North-Eastern United States. Kai's work at the Fisher Center will focus on theories of subjectivity, resistance and revolution with an emphasis on Marxist political economy, environmental resistance, Deleuze and Guattari, and psychoanalysis.
Alla Ivanchikova
Alla Ivanchikova, Assistant Professor of English and Comparative Literature, earned her Ph.D. in Comparative Literature at the SUNY Buffalo, her MA in Gender and Cultural Studies at Central European University, Budapest, and her BA in Philosophy at Moscow State University. Her work incorporates new theories of mediation, ecocriticism, and contemporary Marxist thought into unique analyses of significant moments in global writing, performance, and new media. As a 2017-18 Fisher Center fellow, Ivanchikova asks what it means to speak of revolution in a non-revolutionary, yet radicalized era that we are witnessing today. She will examine the way in which the memory of the Russian Revolution of 1917 is deployed to shape, solidify, or destabilize contemporary political and discursive configurations in Putin-era Russia.
Rob Maclean
Rob Maclean received a Ph.D. in History from the University of Michigan in 2011. His interests include African American history, music, the U.S. empire, and black critical theory. He is writing a book about the political aesthetics of the free jazz revolution called The Shape of X to Come. His work for the Fisher Center will consist of a study of mid-20th century committed black communists and theories of the temporality of revolutionary transformation.
Marcela Romero Rivera
Marcela Romero Rivera is a Visiting Assistant Professor in the Department of Spanish and Hispanic Studies. She received her Ph.D. in Comparative Literature from Cornell University in 2012. Her research employs a historical materialist analysis of the conditions of production, circulation, and decay of cultural objects in the context of 21st century Latin America. For her Fisher Center work she is embarking on a project for a critical recovery of the political legacy of anarchism, socialism, and communism that characterized the Republican front of the Spanish Civil War. Through an analysis of the conditions of preservation and survival of the actors and archives of the Spanish Republic during the war and later in exile, the purpose of the project is to shed light on the lasting political effects of acts of organized international solidarity.
2016-2017 Research Fellows
Camille Barbagallo
Barbagallo, the Fisher Center Pre-doctoral Fellow, is a doctoral candidate at the University of East London, UK. Her doctoral thesis, The Political Economy of Reproduction: Motherhood, Gender and the Home in Neoliberal Britain presents a feminist genealogy of commodified reproductive services in Britain. Her work interrogates how the reproduction of laborpower is valued, what it costs and who pays the bill. Her current research explores the experiences and histories of care and domestic work during the Transatlantic Slave Trade.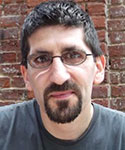 Ervin Kosta
Kosta, Assistant Professor of Sociology, joined the HWS faculty in 2013. He holds a Ph.D. in Sociology from CUNY Graduate Center. He conducts research on the remapping of the neighborhood structure of American urban areas as gentrification, consumption, and immigration replace Fordist dynamics of city building.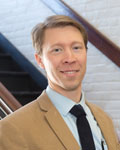 Ben Ristow
Ristow, Assistant Professor of Writing and Rhetoric, investigates the ways that craft is articulated (or resisted) in pedagogical contexts, namely in workshops, studios, and critiques in writing and the performing and fine arts. By focusing on artistic teaching spaces, he demonstrates the ways that craft is situated, defined, and practiced in disciplines across the arts.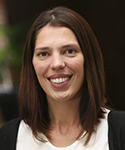 Angelique Szymanek
Szymanek is a Visiting Assistant Professor in the Department of Art & Architecture. She holds a Ph.D. in Art History from SUNY Binghamton. Her Fisher Center Research project is "Home on the Borderlands: The Politics of Place-less-ness," the research for which focuses on the art practices of several women who live and work on either side of the U.S.- Mexico Border. Asking what it means to identify the border as home, the project examines the work of artists whose practice offer place-less-ness as the condition of possibility for a radical feminist politics.
Courtney J. Wells
Wells is an Assistant Professor of French and Francophone Studies. He earned his Ph.D. in medieval French Literature from Boston University. His research with the Fisher Center involves the intersection of language, culture, identity, and politics in contemporary Catalan literature and music and its many parallels with, and departures from, medieval practices.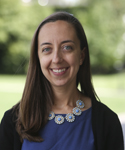 Chris Woodworth
Woodworth, Assistant Professor of Theater, is a theatre historian and director. Chris has directed in professional, university, community-based, and youth theatres. Building on her previous work on the intersections of first-wave feminism and performance, her current research examines the transatlantic exchange of early twentieth century suffrage performance and activism. For more information on her work, visit www.thisworldofyes.com.
2015-2016 Research Fellows
Nicholas Beuret
Nicholas Beuret, Fisher Center Pre-doctoral Fellow, is a doctoral candidate at the University of Leicester, UK. His doctoral thesis, Organizing Against the End of the World, interrogates the politics and philosophy of ecological catastrophe. He maintains a research interest in energypolitics, social movement studies, popular representations of disaster and catastrophe, extinction studies, and environmental politics and philosophy. His work focuses on questions on geo-philosophy, the imaginary, social reproduction, vulnerability, mourning and sabotage. Beuret has been active in environmental and social justice movements for more than 20 years as a grassroots and community organizer and professional campaigner for NGOs. He was involved in the campaign to secure the world's first climate change legislation in the UK, in climate justice campaigns at an international level, and numerous local environmental campaigns in both the UK and Australia.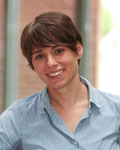 Jennifer Cazenave
Jennifer Cazenave is a Postdoctoral Teaching Fellow in French and Francophone Studies. She holds a dual Ph.D. in Comparative and French Literature and Film from Northwestern University and Université Paris 7-Diderot. Her project looks at the representation of the state-sponsored genocide carried out by the Khmer Rouge between 1975 and 1979 in the cinema of Rithy Panh, a Franco-Cambodian filmmaker who survived and subsequently settled in France. Her project examines the ways the earth—and its deep geological layers containing the remains of the dead—functions across Panh's filmography as both a recording medium and a visual metaphor for the memory of Pol Pot's agrarian Communist utopia during which millions were forced into slave labor in rice fields.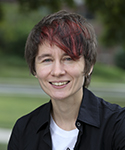 Alla Ivanchikova
Alla Ivanchikova is an Assistant Professor in the Department of English. She has a Ph.D. in Comparative Literature from SUNY Buffalo, a MA in Gender Studies from Central European University in Budapest, and a MA in Philosophy from Moscow State University. Her Fisher Center research project is called "The Deep Time of War: Geological Imagery in Post-9/11 Afghanistan Narrative." Afghanistan's wars, she argues, need to be considered as global in the literal sense—the localized operations being complex global events involving multiple forces all fighting for different reasons and operating at different scales—while also figuring as a symbol: of the globe's interconnectedness, its vulnerability, and the precariousness of its future.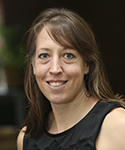 Elizabeth Johnson
Visiting Assistant Professor in Environmental Studies Elizabeth Johnson is a human geographer with a regular post as a Research Fellow of Science, Technology, and Culture with the Department of Geography at the University of Exeter. She is interested in how life and its study are becoming revalued as part of the innovation economy and growing efforts in ecological securitization. She looks at the field of "biomimicy" which has transformed knowledge of lobster neurology into lobster robots, gecko feet into Gecko Glue, and countless other expressions of life into technological innovations. She is working on a book manuscript, Working Life: Biomimesis and the Politics of Biological Productivity. Her 2015-2016 project, "Ungrounding Life/Death in the Anthropocene," explores the limits and potentials of the biosciences in helping us to relearn how to live and produce with other organisms in a time of ecological instability. The work engages with feminist theory and STS around the question of difference to show how nonhuman bodies come to be enrolled within particular visions of the future and our strategies for survival within it.
Robert R. Maclean
Robert R. Maclean received his Ph.D. in History from the University of Michigan in 2011. He is working on a book manuscript on the politics of creative improvised music, tentatively titled, Are You Glad to Be in America: Disintegration and Jazz, 1955-1980. His project for the 2015-16 Fisher Center Fellows program will look at the musical aesthetics of the Anthropocene since the 1960s. He will research how musicians have traced, and worried, the line between human and non-human sounds: compositions that mimic or appropriate the sounds of oceans rising or ice sheets melting, that focus renewed attention on animal calls in the midst of mass extinctions, and that reexamine our understanding of the human species in an age of militarized borders and increasing global inequalities.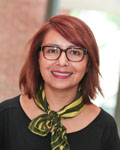 Marcela Romero Rivera
Marcela Romero Rivera is teaching in the Department of Spanish and Hispanic Languages. She received her Ph.D. in Comparative Literature from Cornell University. Her Fisher Center project, Mujeres del Norte: Mexican artists and the embodiment of violence, responds to the climate of danger and urgency that has overtaken Mexico in the last decade, by framing violence in gendered, material and aesthetic terms. The research focuses on a group of Mexican female artists from the north, whose work offers a response to this violence by producing a politically powerful aesthetic intervention. Their literary and visual work shows the other side of violence, the mobilizing evidence of these predatory processes; they produce a different kind of embodiment of violence that is generative of a political consciousness.
2014-2015 Research Fellows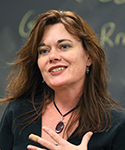 Fay Botham
Assistant Professor, Religious Studies
Project: Botham's research investigates the intersections of gender, Christianity and cultural genocide within federally funded American Indian boarding schools from 1879-1920. One of the least familiar events in American history, the schools aimed to eradicate traditional Native American notions of religion and gender, and to replace them with Christian notions of gender and morality. Botham's project assesses the indigenous ideas and behaviors about religion and gender that white school employees sought to transform in the students, as well as the Christian ideas and behaviors about gender that whites attempted to replace them with. The project interrogates the historical interrelationships between gender and American Christianity, the freedom to be gendered-differently and religiously-different within our nation, and educational policy as an apparatus of cultural genocide.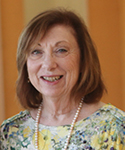 Cheryl Forbes
Professor, Writing and Rhetoric
Project: Forbes's project concerns rape culture in our society. The first part offers a reading of a structured "safe" place for students to interrogate contemporary rape culture, the course "Discourses of Rape in Contemporary Culture," a twenty-year project. It provides a pedagogical example where students can consider the implications of our growing rape culture free of "political inequalities." It is also "a site for radical thought, activism, and change to disrupt [this] violence." The second part contributes to the critical discourse about the centrality of rape in fiction and considers ways that it may not merely reflect but in some ways contribute to its proliferation. Issues of power and powerlessness come into play in both articles as well as empowerment itself for students on college campuses.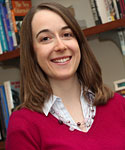 Karen Frost-Arnold
Assistant Professor, Philosophy
Frost-Arnold investigates the epistemology of social media on college campuses. This project focuses on apps and social media sites that allow college students to post anonymous messages about their peers. On some campuses these media have provided a space for hate speech. Frost-Arnold studies whether there are norms of civility to which college students hold each other on social media. She joined the HWS faculty in 2009 with a Ph.D. in Philosophy from the University of Pittsburgh. Her most recent publications include "Imposters, Tricksters, and Trustworthiness as an Epistemic Virtue" in Hypatia, and "Trustworthiness and Truth: The Epistemic Pitfalls of Internet Accountability" in Episteme.
Lezlie Frye
Fisher Center Predoctoral Fellow
Frye is a Doctoral Candidate in the American Studies in the Program of Social and Cultural Analysis at New York University. Her research and teaching lie at the intersection of American Studies and Gender and Sexuality Studies, with a strong emphasis on critical disability and race analysis. Her dissertation, "Transformations in State Care: Tracing the Nexus of Race, Gender, and Capacity from the 1970s to the Present," explores changes in cultural and economic practices of social reproduction as newly emergent discourses of disability become increasingly intertwined with racialized and gendered discourses of criminality. She argues that it is during this period that the logic of disability became integral to policing and prison expansion, the disintegration of welfare, the privatization of health and home care, and other hallmarks of neoliberalism. By directing attention to disparate sites of social reproduction and care—where relationships of power and practices of state violence are consolidated and around which social justice movements cohere—Frye aims to expand analysis of the political economy of care and to generate further dialogue between Disability, Gender and Sexuality, American and Ethnic Studies.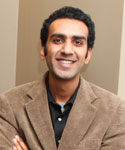 Khuram Hussain
Assistant Professor, Education
Project: Radical Interventions into Higher Education. Hussain's project examines the historical significance of Black Nationalist and Black Marxist deployment of rhetorical and organizational resources to guide activism for curricular reform in higher education. Specifically, his research explores how the Black Panther Party and Nation of Islam helped to guide 1960s campus activists to advocate for community-centered service learning and culturally response social science. This work builds on his two upcoming publications, "On the charter question: Black Marxism and Black Nationalism," Race, Ethnicity and Education (2014) and "Against the 'Primers of White Supremacy: The Radical Black Press in the Cause of Multicultural History," American Educational History Journal (2014).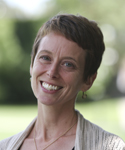 Heather May
Associate Professor, Theatre Department
Project: Theatre on the Border of Riotous Anger and Ecstasy. Theatre breaks down barriers through emotional connection and engagement, encouraging participants and audiences to enter empathetically into experiences beyond their own by identifying with embodied characters and imagining what it is like to walk in others' shoes. Although a number of theatre practitioners, scholars, and theorists such as Bertolt Brecht have provided blueprints for breaking the rules of Aristotelian catharsis and emotional engagement as a means of pushing analytical thought and civic action, May is most interested in looking at those practices that embrace empathy and anger as a means of provoking change. May's research builds upon the creative work she is spearheading with the inaugural Mosaic NY theatre company as a means of studying the impact of theatre on attitudes towards women's issues. May also is interested in measuring the impact on assertiveness, confidence, and awareness for women participating in theatre for social change. Mosaic NY is devoted to creating and performing theatre that celebrates diversity, creates community, instigates dialogue, and advocates for social justice.
2013-2014 Research Fellows
The Fisher Center Steering Committee is pleased to announce the 2013-2014 Fisher Center Faculty Research Fellows. During the 2013-2014 academic year, this interdisciplinary group of scholars will focus on the research theme, Our Bodies, Ourselves? Published more than 40 years ago, Our Bodies, Ourselves is a landmark of feminist organization and knowledge production with respect to women's health and sexuality. Our Bodies, Ourselves evokes the collective excitement of women conducting their own research on their bodies, the culture of autonomous political organization, and the audacity of sexualities that exceed normalizing constraints. In 2013-2014, Fisher Center Faculty Research Fellows will expand on the enmeshments of self-care, embodied knowledge, and political commitment motivating Our Bodies, Ourselves. With Our Bodies, Ourselves as a critical lens and common point of reference, they ask where and who we are with respect to political organizing and embodied knowledge.
Assistant Professor Anthony Cerulli
Department of Religious Studies
Project: Perfect the Body and the Self Will Follow: Self-Cultivation in Indian Cultural History
Cerulli is focusing on the view of self-cultivation in an 18th century Sanskrit allegory, The Joy of Life, wherein the relationship of body and self combines elements of pre-modern Indian knowledge systems of medicine, religious law, and political governance. Cerulli joined the HWS faculty in 2008 with a Ph.D from the University of Chicago Divinity School in history of religions. His publications include Somatic Lessons: Narrating Patienthood and Illness in Indian Medical Literature (SUNY Press, 2012).
Assistant Professor Kathryn Cowles
Department of English
Project: Notes on the Immanent Art Show
Cowles is working on a book of fake ekphrastic poems that respond to art and performance pieces she has supposedly created—art pieces that become increasingly unlikely or even dangerous and that generally involve some dark connection to motherhood and the maternal body: bloated breasts/milking imagery, funhouse- like mirrors between the bodies of mothers and daughters, pregnant Russian nesting dolls, seemingly domesticated behaviors (like knitting or cooking) made radical by circumstance. Cowles joined the HWS faculty in 2011 with a Ph.D in English and creative writing from the University of Utah. Her book Eleanor, Eleanor, not your real name (Bear Star Press 2008) was awarded the Dorothy Brunsman Poetry Book Prize.
Brianne Gallagher
Fisher Center Predoctoral Fellow
Project: The Biopolitics of the U.S. Soldier's Wounded Body: Gender and the Global War on Terror
In both her research and teaching, Brianne Gallagher takes an interdisciplinary approach to examine the relationships between gendered embodiment, militarism, and globalization. Her dissertation, "The Biopolitics of the U.S. Soldier's Wounded Body: Gender and the Global War on Terror" examines how the soldier's wounded body becomes a productive site of knowledge and power within the military-industrial complex (MIC). It explores how the MIC interacts with what she terms the military-medical-scientific complex (MMSC) in order to manage and discipline the soldier patient-body. Rather than situate soldiers' trauma from the current U.S.-led wars within narratives of loss, her project asks: How does the MIC interact with the MMSC to treat the soldier's wounded body as a patient-body that can be cured and re-circuited back into capitalist and militarized modes of production? The treatment of the soldier's wounded body as a patient-body is framed as a mode of progress within militarized discourses of technological mastery. However, Brianne's project examines how the treatment of soldier-trauma within these techno-scientific modes of experimentation operates through gendered and racialized formations of power.
A central theme of her dissertation is that soldiers become framed as criminals and as "women" – as giving into grief –when they disrupt the normative frames for viewing the war's violent effects on soldiers' and civilians' bodies. It demonstrates how grief, as a process of unraveling and becoming undone, becomes feminized within the dominant media of the Global War on Terror and through the process of becoming "Strong, Army Strong." She examines a growing archive of poems, films, art works, new media and soldier-memoirs that illuminate how soldiers enact a technology of care for the self that involves remembering, rather than forgetting and containing, the grief and traumatic experiences of U.S. militarism's violent effects on soldiers' and civilians' bodies.
Assistant Professor Keoka Grayson
Department of Economics
Project: How does income inequality affect time preference for low-income women?
Grayson's project tests the hypothesis that an inequitable environment increases present bias. The stress response to the inequitable environment is the mechanism by which the present bias is induced. Grayson proposes a dual environment study with experiments taking place both in the lab and in the field. Grayson joined the HWS faculty in 2012 with a Ph.D in economics from the University of Arizona. Her dissertation analyzed the effects of income inequality on birth outcomes during the Great Depression.
Assistant Professor Jessica Hayes-Conroy
Women's Studies Program
Project: Critical Nutrition in Geneva, N.Y.
The project takes the material body (as theorized in feminist scholarship) as a starting place for thinking through how to enroll community members in food practices as agents of their own dietary health. Hayes- Conroy joined the HWS faculty in 2011 with a Ph.D in geography and women's studies from Pennsylvania State University. Her book, Digging for Difference: Race, Class, Gender, and Age in the Schoolyard Garden is forthcoming this year from Routledge.
Assistant Professor Joseph Mink
Department of Political Science
Project: American Regimes: Temperance and the American Liberal Tradition
In the liberal tradition, membership in a political community is only one of the roles that individuals must fulfill in order to meet their obligations to themselves and others. At different times and in different places, men and women are expected to be a husband or a wife, a parent or a child, a master or a servant, a lord or a slave, a member of a religious congregation, and, finally, a magistrate or a subject. Mink's project considers temperance as a lens for understanding how these roles have been produced and contested across time. Mink joined the HWS faculty in 2011 with a Ph.D in political science from the University of Pennsylvania. His work focuses on constitutive tensions within the American liberal tradition, more specifically, on the ways that spatiality and embodiment trouble publicity and civility.
Assistant Professor Maggie Werner
Writing and Rhetoric Program
Project: Sexual Rhetorics of the Body
While "sexual rhetoric" has been invoked as a general description, little attention has been paid to the ways that sex and sexuality constitute a particular kind of body rhetoric. Analyzing sexual rhetoric highlights the discursive structures that underlie both sexual norms and the consequences for violating those norms. Werner joined the HWS faculty in 2011 with a Ph.D in rhetoric, composition, and the teaching of English from the University of Arizona, Tuscon. Her dissertation addressed the articulation and rearticulation of LGBT social movement identities.
2012-2013 Research Fellows
Professor Christopher Annear
Department of Anthropology and Sociology
Project: Common Problems for Men and Women? Gender in the Mweru-Luapula Fishery, Zambia
Professor Annear's research focuses on the "sexual parallelism" (the seemingly separate lives) of men and women's lives in the Luapula Valley. What explains this practice? In contrast to scholars emphasizing kinship structure, Professor Annear emphasizes not a common bloodline but common water, that is, fishing as the primary means of production in the are
Professor Annear joined the HWS faculty in 2011 with a Ph.D in Sociocultural Anthropology from Boston University. A former Peace Corps volunteer, his published work explores ecological and food issues in Africa.
Professor Etin Anwar
Department of Religious Studies
Project: Engendering the common: Intersections of Gender, Feminism and Islamic Revivalism in Indonesia
Professor Anwar's project takes up ways that the Western concept of gender equality changes its meaning and roles once male policy makers use it as an instrument of developmentalism. For example, the concept of gender equality is sometimes embedded within loan packages from Western financial institutions (such as the International Monetary Fund and the World Bank), international grants and aids from Western governments and non- governmental organizations, as well as from United Nations' agencies. Professor Anwar further examines how the dissemination of gender mainstreaming paves the way to the commonality of Islamic feminism.
Professor Anwar joined the HWS faculty in 2006 with a Ph.D in Philosophy from SUNY Binghamton. Her book, Gender and Self in Islam, was published by Routledge in 2006.
Professor Christine Chin
Department of Art and Architecture
Project: Bio Fashions for a Changing Planet
Professor Chin asks, "In a world experiencing climate change, overpopulation, and general overstimulation, what adaptations will allow us to continue to function?" Working with questions of the human genome, she will consider ways the "life commons" may help us counteract crises of our common natural resources. Her project may explore elective body modifications, personal genetic technologies, and personal biotechnological accessories. As a visual artist, Professor Chin's method is to create objects that she then uses in photography, video, and performance.
Professor Chin joined the HWS faculty in 2008 with an MFA in photography from the University of New Mexico. Her work has appeared in national and international solo and group exhibitions.
Professor Hannah Dickinson
Writing and Rhetoric
Project: Common Violence in Undergraduate Life Writing
Professor Dickinson's project examines the quotidian conceptualizations of violence revealed by students' talk in interviews. Past studies of violence in student life-writing emphasize the traumatic or extraordinary nature of violence. In contrast, Professor Dickinson is analyzing the writing of students who describe violence as an ordinary aspect of their lives. Even as the genre of the personal narrative compels students to depict their experiences with violence as individually and uniquely injurious, the students at the center of Professor Dickinson's analysis use discourses of commonality and collectivity to suggest that violence is a shared experience that constitutes their subjectivities and communities.
Professor Dickinson joined the HWS faculty in 2011 with a Ph.D in English and Education from the University of Michigan. A recipient of prestigious awards in teaching, she has also co-authored, Taking Initiative on Writing: A Guide for Instructional Leaders.
Professor Christopher Gunn
Department of Economics
Project: Gendered Relations in Workers' Cooperatives
Professor Gunn is working on a case study of a very successful workers' cooperative committed to its role as a fair-trade importer of food products. During his year as a Fisher Center Research Fellow, he will investigate the gendered aspects of its system of democratic management. He will also extend this research by including additional workers' cooperatives.
Professor Gunn is the William R. Kenan Professor. He joined HWS in 1979 with a Ph.D in Economics from Cornell. His work on the commons, cooperatives, and community economic development has appeared in multiple books and articles, including, most recently, Third Sector Development: Making Up for the Market (Cornell University Press, 2004).
Alex Pittman
Fisher Center Predoctoral Fellow
Project: Dispossessive Acts: Space, The Body, and Other Properties
Professor Pittman's project moves across a range of aesthetic objects, all of which rotate around and mediate crises of gendered and sexual divisions of labor, in order to chart intersections between critiques of capitalism and critiques of subjectivity.
In particular, his research traces how dispossession -- a term that signals in a contradictory form both the enclosures and the possibilities of political mobilization on the commons -- functions as a trope within U.S. culture. How might attention to performances of dispossession at once disturb easy claims of access to the commons, at the same time that they chart resistant collective practices of the body inside gendered and sexual divisions of labor?
Alex Pittman will join HWS during the 2012-2013 school year as the Predoctoral Fellow at the Fisher Center for the Study of Women and Men. He is currently completing his PhD in the Department of Performance Studies at New York University. Since 2008, he has been a member of the editorial collective of Women & Performance: a journal of feminist theory.
HISTORY
The Fisher Center was endowed with a $1 million gift from Emily and the late Richard Fisher, whose son Alexander graduated from Hobart College in 1993. Creation of the Fisher Center for the Study of Women and Men reflects a perfect intersection of the Colleges' coordinate history and trends in the study of gender throughout academe.
Learn more about the history of the Fisher Center...
APPLICATION
The Fisher Center Predoctoral Fellow application is available on the HR website.